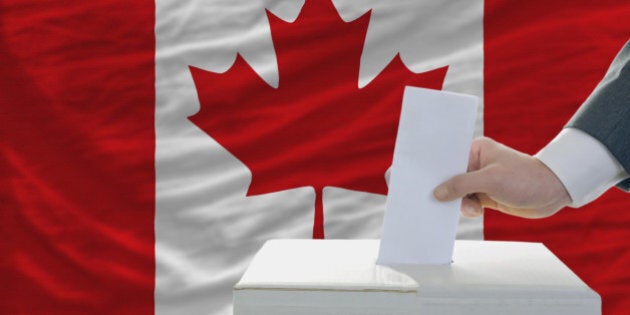 If you live in any one of these Lower Mainland ridings, your best bet is to vote Liberal.
As a progressive British Columbian determined to use my vote to help defeat Stephen Harper and his regressive Conservative government in the federal election on Oct. 19, I've been doing some research about where to best cast my vote. Here's what I've learned:
British Columbia is a polarized province where most federal ridings are contested between the NDP and Conservatives. However there are 11 ridings in the Lower Mainland where the Liberals arguably have the best chance of winning, and these ridings could make a significant difference in defeating Harper's Conservatives on election day:
West Vancouver-Sunshine Coast-Sea to Sky Country
Delta
North Vancouver
Richmond Centre
Vancouver Centre
Steveston-Richmond East
Vancouver Granville
Surrey-Newton
Vancouver Quadra
Vancouver South
South Surrey-White Rock
After reviewing various national and local polls and riding histories, including important work by votetogether.ca, I've concluded that in my own riding of Steveston-Richmond East, I'll get the most bang for my buck by voting for the local Liberal candidate. Based on my research, the same holds true for the other 11 ridings.
Now before someone starts questioning my progressive credentials or arguing that I'm endorsing "Harper-lite," let me say that in the last provincial election, I knocked on doors for an NDP candidate. Municipally I've done the same thing for Vision Vancouver, and a Green Party school trustee.
I am not a member of a political party. I am a progressive British Columbian willing to roll up my sleeves and support the candidates and policies I believe in, recognizing there are many shared values and policies between the parties.
Here are 10 reasons why a progressive voter living in any of these 11 Lower Mainland ridings can feel positive about voting Liberal on Oct. 19:
• The Liberals have the best chance of defeating Stephen Harper
In the last week, the Liberals have pulled ahead of the NDP in national voting intentions, and they appear to have momentum going into the final stretch of the campaign. According to the CBC's poll tracker and seat projection model, the Liberals are on track to win the most seats of any opposition party, and could well form a minority government (which would give the NDP incredible leverage for policy making).
• A new relationship with First Nations
The Liberals support an inquiry into missing and murdered aboriginal women and children, and have passed resolutions to honour Aboriginal rights and negotiate land claims in earnest. These moves have attracted high-profile aboriginal leaders to run as candidates for the party, including Jody Wilson-Raybould, a former regional chief for the B.C. Assembly of First Nations, representing 203 First Nations in British Columbia. Ms. Wilson-Raybould is running for the Liberals in Vancouver-Granville. In Quebec, Michèle Audette, the president of the Native Women's Association of Canada is running in the riding of Terrebonne near Montreal. That these two women, who are accomplished leaders in their own right, have chosen the Liberals, speaks volumes.
• Evidence-based, scientific decision-making
Liberals helped open and defend InSite, North America's first and only supervised drug injection site. In contrast, the Conservatives have spent millions of taxpayer dollars trying to shut it down in court. The Liberals have promised to bring back the long-form census, and on a range of issues, from climate change to harm reduction, have demonstrated a commitment to evidence-based, scientific decision-making.
• A woman's right to choose
"The days when old men get to decide what a woman does with her body are long gone. Times have changed for the better. #LPC defends rights." That was Justin Trudeau's Twitter defence of his policy requiring candidates to clarify their views on abortion and agree to vote pro-choice in Parliament.
Trudeau has said that Canada must act, unilaterally if necessary, to impose greenhouse gas limits on the oil sands and to develop a national climate policy in association with the provinces. His party has also pledged to create a national energy strategy that would transition Canada's energy system to a "low carbon system in line with our international commitments to reduce greenhouse gas emissions..."
• Supporting the Canada Pension Plan and more equitable taxes
The Liberals have passed a resolution in support of CPP enhancements and expansion to provide an adequate standard of living for retired workers. They have also pledged to "...hike taxes for the wealthiest 1% to pay for more generous child benefits and an across-the-board income tax cut for the middle class."
A majority of British Columbians support legalization and so do the Liberals. It's an evidence-based policy that could result in better health outcomes for British Columbians while reducing the criminal and often-violent activity associated with organized crime in BC.
• Stopping the Enbridge Northern Gateway pipeline
The Liberals have opposed the Enbridge Northern Gateway pipeline and supported an oil tanker ban on the North Coast of BC. While Trudeau supports TransCanada's Keystone XL pipeline, he has also pointed to widespread opposition to the pipeline as evidence of the Conservative government's failure to enforce strict environmental standards in the oil sands. If the oil sands were properly regulated and supported by First Nations, Keystone would not be facing the same level of opposition.
• An impressive track record
Looking back, I'm thankful for many of the Liberal Party's legislative achievements: universal health care, the Charter of Rights and Freedoms, same-sex marriage, Canada Pension Plan, Canada Student Loans, official bilingualism. It's true many of these ideas originate from the NDP, but it took a Liberal government -- in power -- to pass them. That's when the NDP does its best work, as advocates pushing the centre-left Liberals to adopt progressive policy.
I hope progressive British Columbians who live in any of these eleven Lower Mainland ridings, and who believe in compassionate, evidence-based decision-making, will vote based on the evidence, and vote Liberal in their riding on Oct. 19.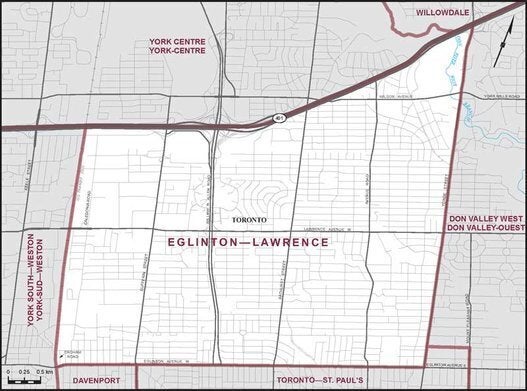 Canada Election: 31 Swing Ridings
Popular in the Community