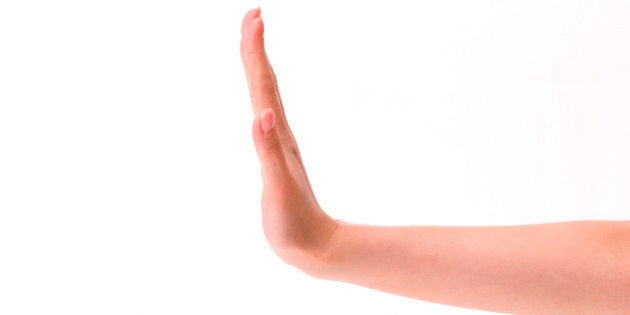 Where is the line drawn between BDSM and assault?
That's the question on many people's minds as the allegations -- and one story of consent -- about Jian Ghomeshi continue to emerge, and the public who may be unfamiliar with the rules and general precepts of BDSM — learn how these relationships work.
Ghomeshi, who parted ways with the CBC last weekend, says the broadcaster had fired him because of what he does in his private life, specifically relating to "sexual behavior .. unbecoming of a prominent host on the CBC.
"I have always been interested in a variety of activities in the bedroom but I only participate in sexual practices that are mutually agreed upon, consensual, and exciting for both partners," he wrote on Facebook. Ghomeshi said some of activities he engaged in with a partner included "rough sex (BDSM)."
BDSM activities can vary widely depending on the people involved. One common scenario is a power exchange, where one partner is being punished for something, complete with physical repercussions. Another could be the use of handcuffs and other accessories to hold the partner down. "A 'submissive's' knowledge that she is 'helpless'… that someone can do things to her that she can't in any way resist… can be a powerful turn-on," writes Andre Lyons on Bring Back Desire, a site dedicated to women's sexual excitement.
The woman explained the care she said Ghomeshi took to ensure she was comfortable with what they were doing together in bed, noting he stopped when she asked him to.
"[My] experience with Jian was that he wanted it to be fun for both people," she told Savage. "Because that one time where it looked like I was uncomfortable in the moment .. he didn't want to do or say things that I didn't like too."
Savage, who has written extensively on BDSM and consent in the past, makes it clear he thinks there is a line between two consenting adults engaged in BDSM, as described in the account above, and what occurred in the instance of Ghomeshi and the women alleging assault, who say he did not seek permission before hitting or choking them in various instances:
"My theory is that Ghomeshi's MO has been to initiate rough sex—become violent in the lead-up to a sexual encounter—and that he either believes or intends to argue that this was how [he] got a woman's consent. If he became violent and they didn't respond negatively or didn't leave or if they returned, he saw that as consent. If they reacted negatively, if they were unhappy, he stopped."
This is not, as defined by the BDSM community, how consent works. Specifically, the motto that's been adopted is "safe, sane and consensual," which is based on a mutual trust between partners.
"[Even] among seasoned BDSM players, these acts are widely understood to be things you must do only with the most carefully negotiated consent, with a goodly amount of education and practice, and with the knowledge that they are highly risky," wrote Andrea Zanin on her blog, Sex Geek, this week.
Adding further complexity is the fact that any violence associated with BDSM is, technically, illegal in Canada. As Brenda Cossman wrote in the Globe and Mail this week, "The Supreme Court has said that a person cannot consent to an assault that causes bodily harm .. So, if a sexual activity causes bodily harm, a person cannot consent to it."
Of course, people's sex lives contain more nuances than the dictates of the courts allow. But there are clear and established practices and rules when it comes to BDSM.
"Everything that happens in a scene between people must be acceptable to all concerned. If you aren't sure that your partner has consented -- has said 'yes' -- then you need to talk until you are sure," writes Tamar Kay on RCDC, a site dedicated to a BDSM community in Portland.
So although the rules for BDSM sex may appear to be different than what people unfamiliar with the activities may at first think, in fact, they're exactly the same: yes means yes.
CORRECTION: This article originally stated "BDSM is, technically, illegal in Canada." As not all activities associated with BDSM cause physical harm, this statement has been clarified.