Many stunning photos have captured the devastation of the nearly 200 wildfires still burning in B.C. but only one has managed to convey the dire situation for the province's wildlife.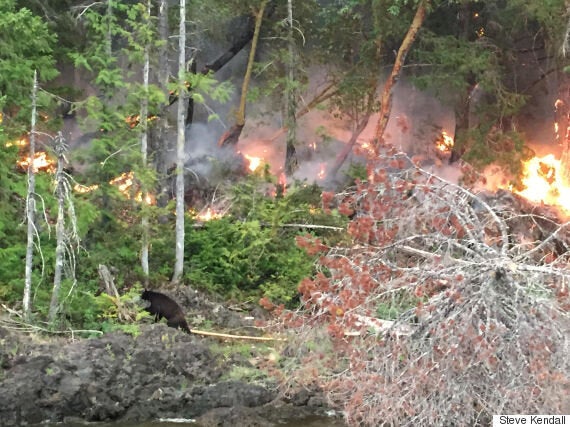 Steve Kendall, who lives in Port Alberni, was sailing past the Dog Mountain fire on Wednesday evening when he spotted a black bear trying to escape the flames.
While it looks like the animal is surrounded by fire, Kendall said there appears to be a positive outcome.
"The bear did escape, or at least ventured off into the bush," he told HuffPost B.C. in an email.
The 400-hectare fire is considered 90 per cent contained, according to B.C. fire officials, but it's still dangerous because of the steep terrain and debris rolling down the mountain into the lake.
Eighteen cabins at the base of the fire are still under an evacuation order. One building has burned down since the fire started on Saturday.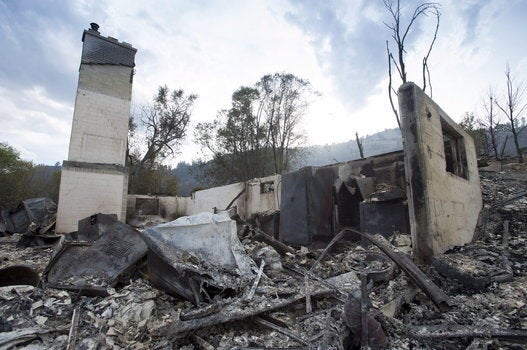 B.C. Wildfires 2015
Popular in the Community