A Canadian band came across an unexpected sight after spotting a grizzly bear eating a moose while touring Alberta.
You can watch the footage, which was filmed north of Jasper, Alta., in the video embedded above.
The band is currently on a cross-Canada tour with Our Lady Peace and I Mother Earth to promote its new single, " Shotgun." That's a lot of ground to cover — plenty more opportunities for more vignettes of wicked Canadian wildlife.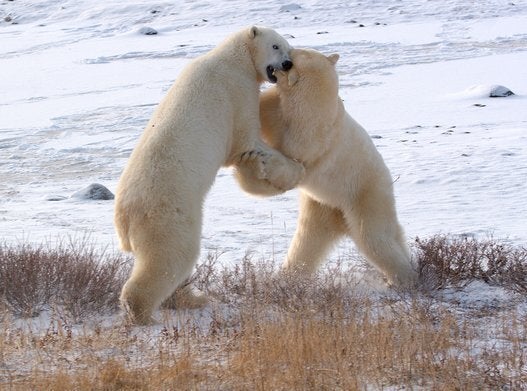 Polar Bears In Churchilll, Man.