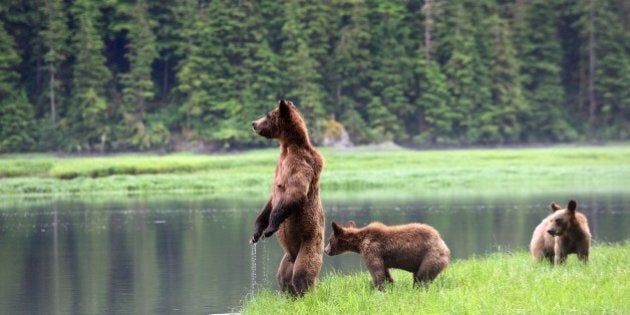 Every year, 350 grizzly bears are killed in British Columbia. Many are killed for their head and their hide, as trophy hunters leave their bodies to rot in the wilderness.
The fact is, British Columbians don't support this practice -- and neither do I.
A McAllister opinion research poll in 2013 found that 87 per cent of British Columbians believe that trophy killing should be banned. Not only that, but 95 per cent of hunters believe that you should not kill an animal if you are not prepared to eat it.
Like the spirit bear in the Great Bear Rainforest, grizzly bears are an iconic species in British Columbia. There is also significant debate about how many are left. It's important that we do what we can to protect them.
That's why for over a year now, I have been using my role as an MLA to advocate for the end of trophy killing of grizzly bears in B.C. I have called on the government to ban trophy killing while at the same time fighting for the rights of British Columbians who are hunting for sustenance.
A few weeks ago, I went a step further. I introduced the B.C. Green Party's first private member's bill with the aim of providing government with the tools it needs to put an end to trophy killing in British Columbia, while at the same time supporting B.C.'s resident hunters.
If passed, the Wildlife Amendment Act would add additional requirements to hunting in B.C. First, it would remove grizzly bears from the list of animals exempt from meat harvesting regulations. Second, it would ensure that edible portions of all animals harvested in B.C. are taken directly to the hunter's residence.
These provisions limit a foreign hunter's ability to come to B.C. for the purpose of trophy hunting, by making them responsible for removing the meat of any animal they kill and taking the meat back to their home, wherever that may be.
At present, a foreign hunter can simply give the meat away to a guide outfitter and fly home only with the trophy.
Hunters are already required to remove the edible portions from black bears. This bill would bring meat-harvesting standards for grizzly bears up to the same level. These changes would create substantial logistical challenges that would make foreign trophy killing significantly more difficult to do. And most hunters do not hunt grizzly bear for meat as it is often contains parasites that can lead to Trichinosis if not well cooked.
Let me be clear: The Wildlife Amendment Act isn't a silver bullet. It will not end trophy killing overnight. But it would be a substantial step forward.
There will always be people who will ignore our laws. The challenge with any piece of legislation is that its effectiveness relies on the government adequately resourcing and enforcing it. So far, the B.C. Liberal government has actively supported trophy killing, going so far as to ensure that foreign hunters are given even more opportunities to kill grizzly bears. This bill is an opportunity to open the dialogue once more on how we can pressure this government to amend their position on trophy killing.
I understand and empathize with the frustrations of groups like Raincoast Conservation Foundation, who have been working hard to ensure the long-term survival of grizzly bears in the Great Bear Rainforest. Preserving the pristine nature of the world's last great temperate rainforest is also a goal of mine. We are merely trying to accomplish it through different strategies.
If passed, this bill would send a very clear message. British Columbians do not condone any form of trophy killing, not just of grizzly bears in the Great Bear Rainforest.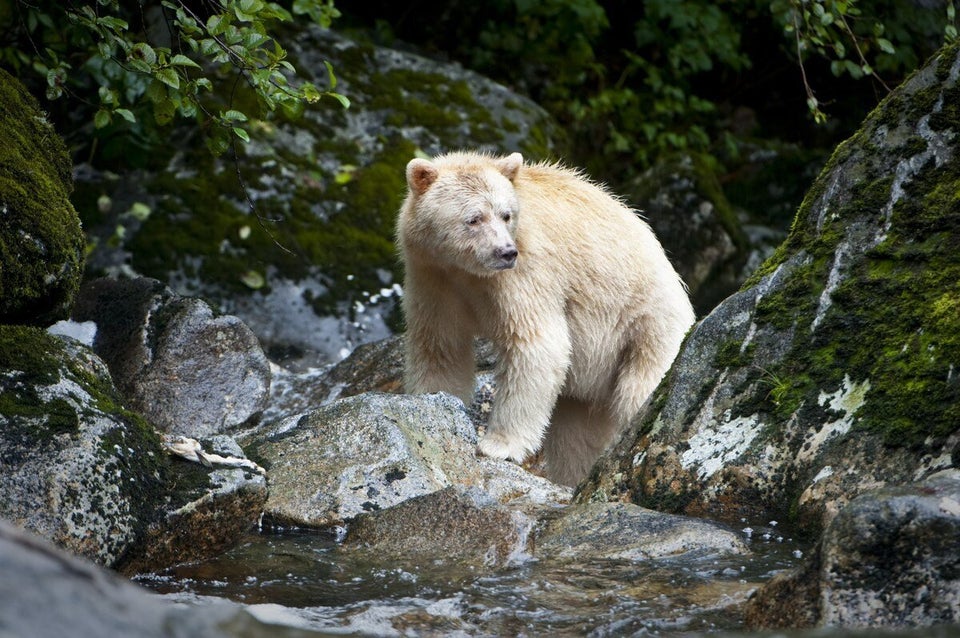 Spirit Bear In Great Bear Rainforest