This isn't your typical sexual assault campaign, but for some reason, it works.
Starring "New Girl" actors Jake Johnson and Lamorne Morris, actor and comedian Rob Riggle, "Cracking Up"'s David Walton and actor Steve Berg, the 2:25 minute video brings up an important point: If a hungry bear was attacking one of your five friends, you probably wouldn't ignore it.
In the video, five bros hang out in a basement and watch TV and drink beers. Upstairs in the kitchen is an angry bear, waiting to attack someone. Johnson's character plays the typical bystander, one who ignores the problem and says it's just statistics or simply believes that "bears will be bears."
He also goes on to say, "What happened between you guys and the bear is none of my business."
"The dialogue and the entire premise of the PSA is ridiculous, but it helps put the one in five statistic into perspective," Adweek notes. "If a bear mauled one in five of your friends, you'd clearly take issue with it."
"As a bro, you kind of look the other way and there's a line a bro won't cross against another bro... I think that is so tired."
Watch the video above and let us know, do you think it's effective?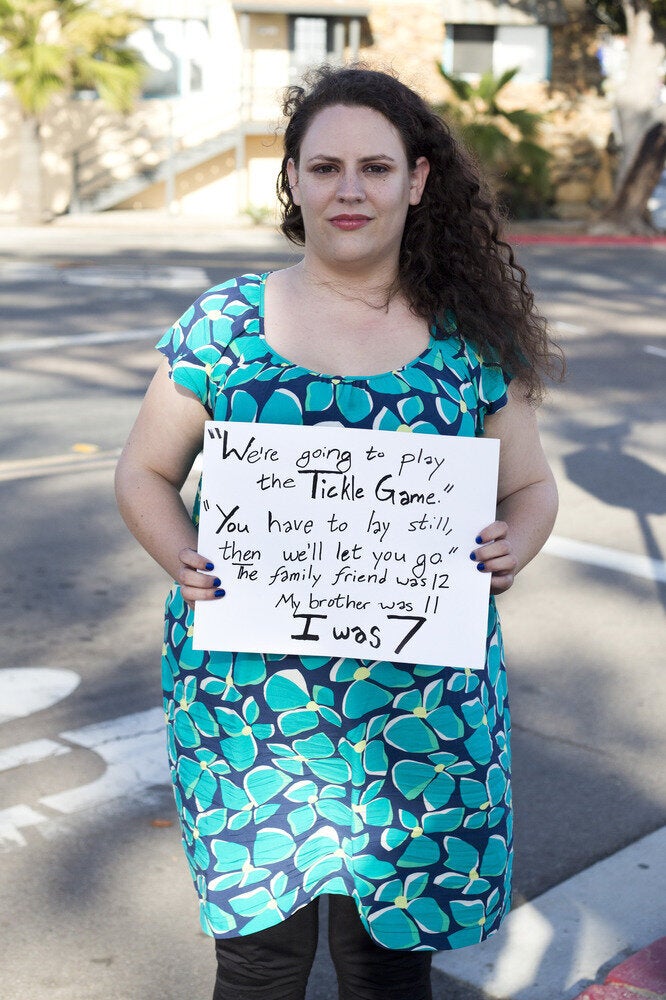 40 Powerful Images Of Surviving Sexual Assault