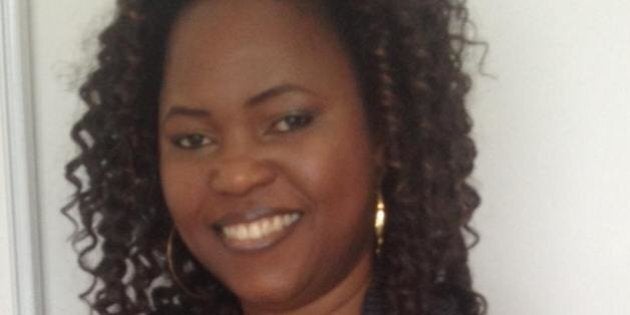 In a statement emailed to The Huffington Post Canada over the weekend, spokesman Marc-André Viau confirmed Béatrice Zako, the Montreal NDP candidate selected Thursday to go head-to-head against Liberal Leader Justin Trudeau in the Papineau riding, has since stepped aside.
The statement, written in French and attributed to Zako, says she did not inform the party of some of the positions and sentiments she had expressed during her "ephemeral passage" in another party.
Zako used to be a member of the provincial separatist party Option nationale. She told the Canadian Press her flirtation with the party lasted a mere three months.
"Why Quebec's independence?" she asked. "As a child, I studied the history of my ancestors' continent, Africa. Unfortunately, many of our colonized countries are not yet completely independent. This is a continual struggle that resembles the one of the Quebec people, for liberty," she wrote.
It wasn't clear which countries Zako was referring to. Africa was largely decolonized in the three decades following the Second World War, with Namibia and Eritrea granted independence in the 1990s from South Africa and Ethiopia respectively.
She called Quebec's independence a "very noble" cause, and said that devoting her time to it would be her greatest contribution to Quebec's future.
Zako is originally from the Ivory Coast, but had been living in Quebec for more than 22 years when she wrote about her feelings on Quebec for Option nationale's members.
In her resignation statement, Zako says she recognizes that some of her past sentiments are "incompatible with the vision of the NDP."
"I sincerely regret this error and these remarks which do not reflect my [current] thinking," she said. "I am resigning because I don't want to be a source of distraction for a party that I continue to support," she added.
When HuffPost Canada called the NDP on Friday for comment on HuffPost's discovery of Zako's comparison of Quebec to a colonized African country, Viau said the news organization had provided the party with new information. He forwarded Zako's resignation thereafter and, on Sunday, said the party accepted her resignation.
Zako did not answer calls from HuffPost Canada and could not be reached independently.
Below is her full statement in French:
"Au cours du processus de validation de ma candidature, certaines informations et notamment des propos tenus par le passé, lors de mon passage éphémère dans un autre parti, n'ont pas été mises à la disposition des organisateurs du NPD. Je reconnais que certains de ces propos sont incompatibles avec la vision du NPD. Je regrette sincèrement cette erreur et la tenue de ces propos qui ne reflètent pas ma pensée. Par la présente, je remets donc ma démission en tant que candidate dans la circonscription de Papineau. Je démissionne car je ne souhaite pas être une source distraction pour un parti que je continue à appuyer, car il favorise l'intégration des immigrants et met de l'avant des politiques qui permettent à tous et à toutes de s'intégrer dans la société canadienne."