If you're anything like us, Advent calendars were your favourite part of the holidays growing up. With each day of December passing by, we're gifted with a little sweet chocolate to get us excited for Christmas day.
And while we do love ourselves some tasty treats, there is one type of Advent calendar that is getting us really excited this year: the beauty Advent calendar.
With miniature-sized versions of best-sellers from our favourite brands behind every door, these beauty kits are a beauty guru's dream. Ultimately, they are the grown-up answer to the Advent calendars from our childhood, and we couldn't be happier. They make for the perfect gift set (and a wonderful present for yourself, too. Because we all know you deserved to be pampered!)
In the slideshow below, we've rounded up our fave beauty Advent calendars of 2016. But a warning, beauty lovers: there are A LOT of wonderful little goodies inside, so you might have trouble being patient and not opening up all the little doors at once!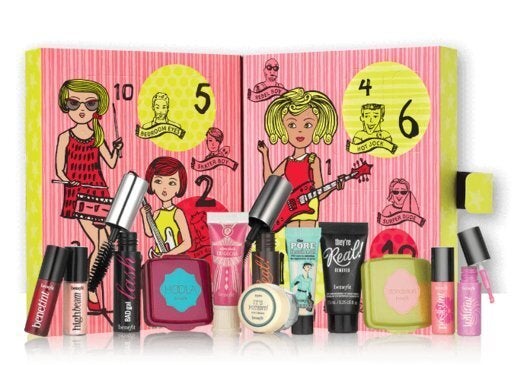 Best Beauty Advent Calendars 2016