Last week, director Bill Condon revealed the film will feature Disney's first gay character. "LeFou is somebody who on one day wants to be Gaston and on another day wants to kiss Gaston," he said in an interview with Attitude magazine. "He's confused about what he wants."
Unfortunately, LeFou's change in sexuality sparked backlash online, with many encouraging people to boycott the film.
One of the most vocal boycotters includes Christian evangelist Franklin Graham. Last Thursday, Graham criticized Disney in a Facebook post for normalizing the LGBTQ community.
"They're trying to push the LGBT agenda into the hearts and minds of your children—watch out!" he wrote. "Disney has the right to make their cartoons, it's a free country. But as Christians we also have the right not to support their company."
At a press conference in Beverly Hills, California, on Sunday, he said: "I talked before about how we translate this into live-action. That means building out the characters. It's also a translation to 2017, you know? And what is the movie about? What has this story always been about for 300 years? It's about looking closer, going deeper, accepting people for who they really are."
"In a very Disney way, we are including everybody," he continued. "I think this is for everybody, and on the screen we'll see everybody. And that was important to me."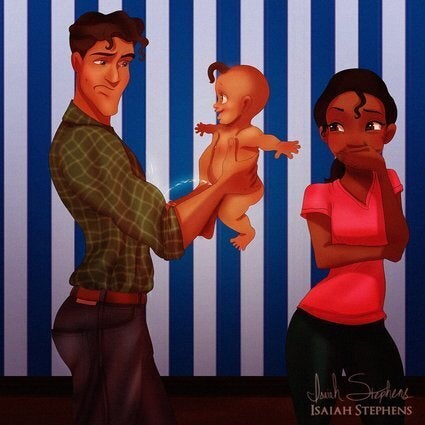 What Disney Princesses Would Look Like As Parents