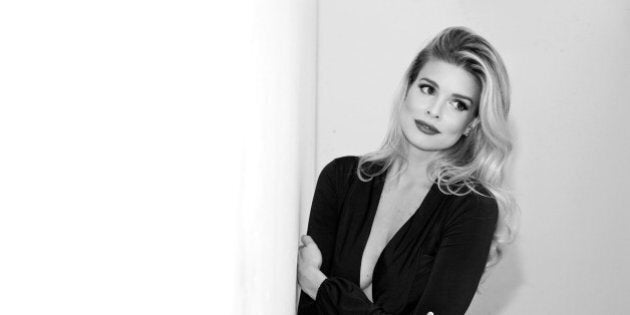 After writing a considerable amount about my fitness and diet routine I wanted to share with you some answers to questions I am always asked in regards to my beauty routine. For example, what skincare line do I use? What makeup brands are my favourite? What tricks have I learned from makeup artists? Do I use Botox?
(Please keep in mind nobody I refer to below paid me to mention their name or service. I've been going to most of these people for many years, and they're part of the process of making me camera-ready.)
For those of you that are curious, here it is all below and all very honest (maybe too honest!):
Is my hair real? 100 per cent no (and guys, 90 per cent of girls with long thick blond hair... well, let's just say don't pull too hard). I have what are called tape-in extensions. I add a few in, not for length, but for thickness.
They are super easy to take care of and I can go to bed with wet hair, wake up and blow dry for three minutes and be out the door with effortless beautiful hair. I have been going to Is Salon in Vancouver's Yaletown for the past three years and see Erin for my extensions, who continues to do an amazing job!
What type of colouring do I do? I am currently trying to achieve a more natural blonde so I get highlights and lowlights. I see Lyla at Is Salon.
How do I get the volume and curls? Hot rollers from The Bay. I believe they are made by Revlon (old-school style, but has saved my hair and I believe makes the best curl!) They come in three sizes: I tend to use the large rollers for the top of my head and the medium-sized ones for the sides of my head.
This is probably the best advice I can give in this blog and what I have the most to say about. First and foremost, invest in good products for your skin. You don't have to spend a ton of money, but do realize the right products can really enhance your skin. Nothing is better than having a healthy beautiful glow (diet and sleep are also in my opinion big factors too).
I use the Di Morelli Skincare line that was developed by Vancouver's Dr. Robert Morrell. Some of my favourite products are the Retinol Serum, SPF 45 and Vitamin C.
Vitamin C serum is amazing! My skin glows so much now and I may be slightly addicted to this one. I started using the products three years ago and continue to be impressed with how my skin keeps improving.
About two years ago, I was introduced to lasers for your skin. Sounds scary, I know, but it has amazing results. My most favourite place I have gone and still go to is the Medical Rejuvenation Centre. And my favourite type of laser is called the Clear and Brilliant.
For something more affordable with great results, I love oxygen facials. There's no downtime and I leave with an amazing glow! I started doing them a year ago and find they are more beneficial then your regular facial. I got to Lisa at The Skin Girls.
Are my teeth fake? No. They are all mine and I even fit in all my wisdom teeth! I did, however, get Invisalign done by Dr. Geoffrey Gillespie in West Vancouver who completely changed my smile.
I also do professional gel whitening every six months. Probably would only need it every year but I drink way too much coffee.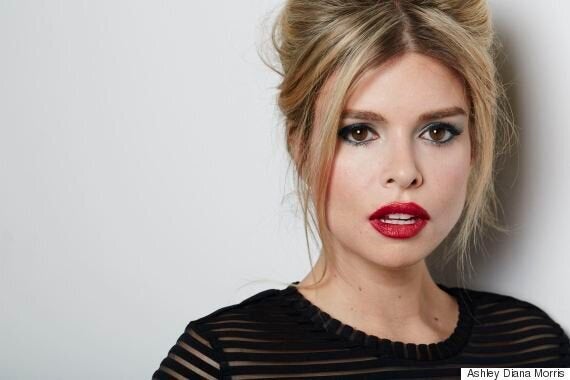 To Botox or not to Botox?
Yes I do use Botox (me being too honest). I do what is called baby Botox which is about 20-25 units ... very minimal but helps prevent future lines from developing, and still allows me to have expression in my face. Nobody wants to look frozen, right? My dentist above does my baby Botox in West Vancouver. Surprisingly doesn't hurt like you think it would.
They shape your face and are so incredibly important! Make sure you see someone who knows what they are doing. I recently did what is called eyebrow feathering, which is using a semi-permanent make-up that helps fill in those spots you continuously need to fill in with an eyebrow brush. So nice not to have to pencil them in and wishing I had done this years ago! I go and see Maryam Collahi at Avant Garde Hair Studio in Yaletown for my eyebrow feathering and threading.
Some of my favourite products that makeup artists introduced me to are:
Laura Mercier primer
Giorgio Armani Fluid Sheer foundation
Nars blush (In Orgasm)
Colossal Volume Express mascara by Maybelline
MAC Face and Body makeup (not as good as Armani Fluid Sheer but is has a bit more coverage and is cheaper).
Contouring, contouring, contouring. If you are not familiar with this, go learn about it. Celebs are starting to make it more and more popular. I am no expert on it but when makeup artists contour my face I am always so happy with the result.
Next, an inexpensive trick which is one of my favourites. Exfoliate your skin using baking soda and water. Very easy and you probably already have baking soda in your kitchen. I make a small paste in my palm and then rub onto my face, letting sit for five minutes. Your skin is super smooth afterwards and helps prevent future breakouts.
Drink lots of water, no explanation needed! Everything is better when you are not dehydrated.
Use eye makeup remover for your lashes before bed. You will lose your lashes if you sleep with mascara on them on a regular basis. Trust me. And Latisse is a far better option over lash extensions. Lash extensions are more expensive and in most cases ruin your own lashes (I have had some bad experiences).
As you can see, there is a lot of upkeep involved; however I wanted to make you aware of what goes into making me camera-ready (Please also keep in mind if I wasn't in this business, I wouldn't be quite so focused on outer appearances).
I hope I answered your questions and if there are any more questions please feel free to reach out to me via social media.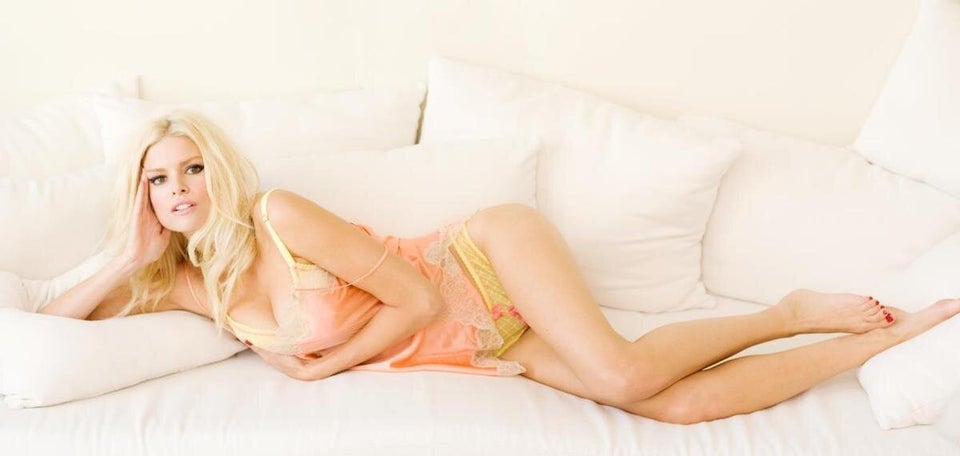 Ashley Diana Morris