A beaver and a Mountie squared off in a battle of Canadian icons Friday on a stretch of the Trans-Canada Highway.
Greater Victoria police were conducting speed enforcement on the Malahat highway on Vancouver Island when they noticed a motorcyclist trying to slow down traffic.
Victoria police Const. Andy Dunstan said officers saw an animal in front of the motorcyclist that looked like a raccoon, according to CTV Vancouver Island.
"One of my RCMP colleagues went up to find out what the commotion was, and it was a beaver in the right hand of two lanes," he said.
According to CFAX 1010, a family of beavers was initially holding up traffic, but this one just didn't want to budge.
Dashcam footage shows an RCMP officer getting out of his car to usher the animal off the road, but to no avail.
The officer gets back into his car, and backs up and drives toward the beaver in attempt to scare it off.
But the beaver stayed in place and hissed for a few minutes.
"It wasn't particularly fazed by anything going on around it, it was quite obstinate and quite happily sat there in the middle of this laneway," Dunstan said.
Eventually, the beaver backed off and moved off the road on its own.
"What can be more iconic than an RCMP officer — a Mountie — moving along this great Canadian symbol, the beaver," Dunstan told the Victoria Times-Colonist.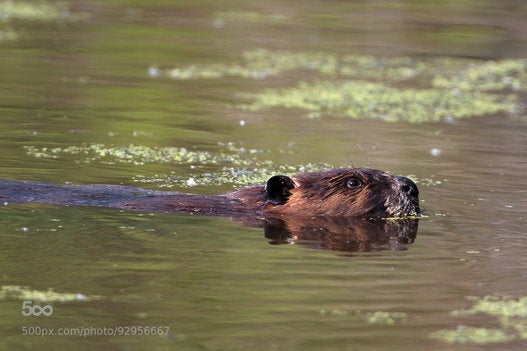 Adorable Beavers
Popular in the Community