Leave it to a beaver to put the most Canadian kink into one Saskatchewan couple's wedding day plans.
Kim and Calum Martin were all set to get married on May 27 at The Resort at Cypress Hills Interprovincial Park. A venue with lights, and power, and — you know — all the modern amenities one would expect to accompany a wedding in 2017.
But a hiccup-free day was not in the cards, thanks to a beaver who gnawed through a nearby power pole, nixing electricity to much of the Cypress Hills and Maple Creek areas, including the couple's venue.
SaskPower shared photos of the downed power line on their Facebook page. The pictures highlight just how few trees are in the area, and why the beaver likely went after this particular pole.
Kim told CTV News the venue lost power shortly after the ceremony, but quick-thinking staff were able to bring the lights back on, keep the food warm, and the tunes playing, thanks to two generators and some candles.
"We kind of had a hard time believing it was a beaver because that's the craziest thing we've ever heard ... It doesn't sound like something that would happen in real life. But in Canada it can," she told Maple Creek News.
Cheers to the bride for not giving a dam and taking this totally Canadian mix-up in stride!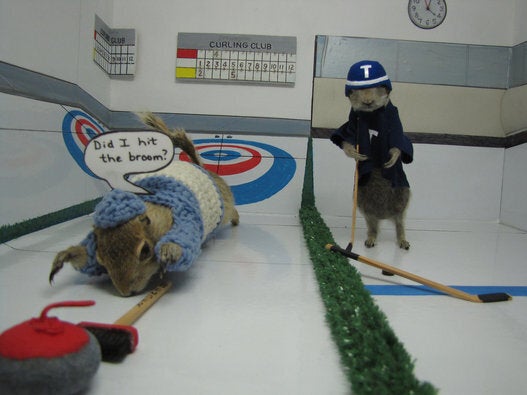 The Best Obscure Places To Visit In Canada