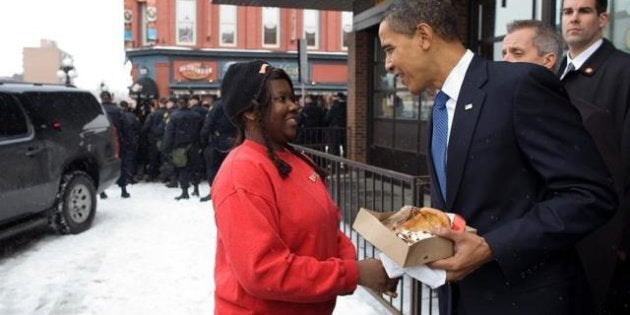 How can a Canadian in Washington best celebrate President Obama's inauguration on January 21? Why, with a cross-border fried pastry like the ObamaTail, of course!
Created by the Ottawa-based BeaverTail bakery, these Canadian delicacies gained White House recognition during President Obama's 2009 trip to Ottawa, when he approached the shop's Byward Market location and said, "I'm looking for a BeaverTail ...," apparently having heard of the pastry's iconic status when it was served at the Canadian Embassy in Washington during Obama's original inauguration.
The specially created 'ObamaTail' — consisting of "a classic cinnamon and sugar BeaverTail, topped with a large whipped cream letter 'O' traced with chocolate and maple sauce," according to a company press release — was doled out to guests at the 2009 ceremony, and yes, to the President upon his visit to the shop.
But that's hardly the only deep-fried goodie from our fair land making waves across borders and beloved by trendsetters. Last year could arguably have been known as the time when poutine became a staple in the U.S., as well as strengthening its foothold in the hearts of late-night eaters and everyday gluttons across Canada. And we can't forget our very own Tim Hortons, as its doughnuts and fritters increasingly become fixtures on American street corners as well.
But for now, the ObamaTail will be the one returning to its place in the spotlight for the Presidential Inauguration next week, as well as to the company's 78 shops across the country. While President Obama's weakness for sweets is well-known, it seems pretty unlikely he'll have time to show up just to get a dessert named after him. But, notes Hooker, "We'll certainly move the President to the front of the line if he chooses to drop by for a snack."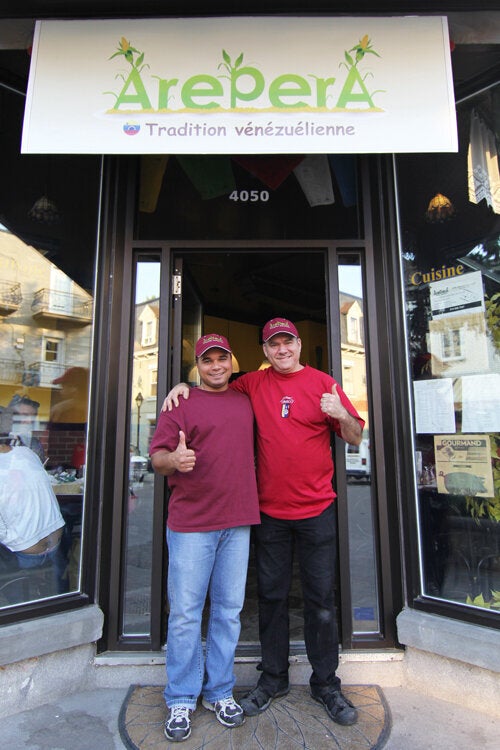 Favourite Cheap Eats In Canada