Last year saw the rise of huge rise of body positive movements around the world. From plus-size models strutting in lingerie through the streets of Germany in the #BodyLove series, to Australian model Stefania Ferrario campaigning to #DropThePlus, these movements called to bring body love and acceptance to campaigns and runways. And now, Canada is getting in on the action.
After going to endless casting calls and recognizing the separation between plus-size and straight-size models, Toronto-based size 14 model Tia Duffy thought it was time to take action.
Be Body Aware, a non-profitable educational campaign created by Duffy, aims to bring a true representation of our society to the fashion industry by proving "all bodies should be accepted in fashion." Over the course of the next few months, the movement hopes to direct 50 photo shoots and build a database of photographers, stylists and models to show that "models of different shapes and sizes can look great together in campaigns."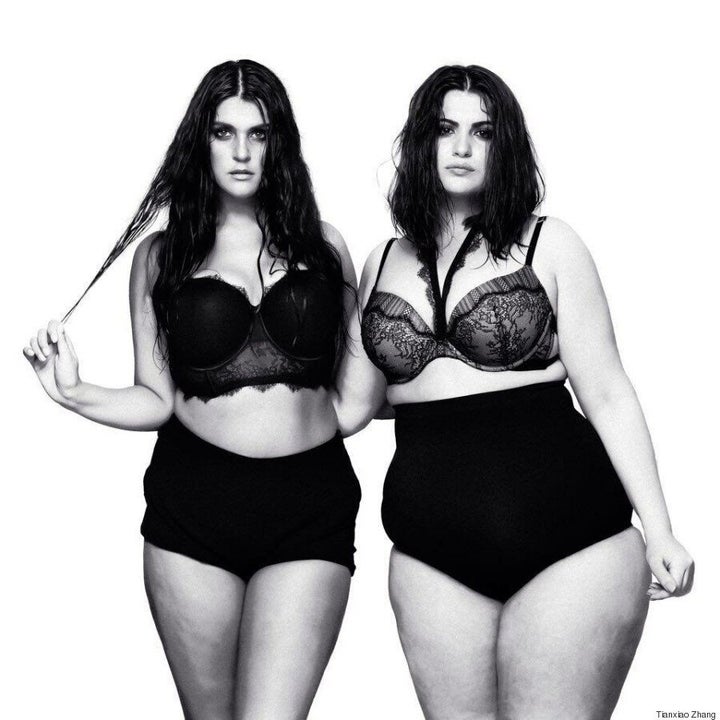 Shot by Toronto photographer Tianxiao Zhang, the first photos of the campaign feature Duffy and model Geneve Benatar in a Calvin Klein-inspired shoot wearing lingerie from Victoria's Secret and Addition Elle. The first collection of photos for Body Aware are asking the fashion industry to drop the plus label and recognize all shapes and sizes.
Duffy tells HuffPost Canada Style that as a model, she noticed many of her peers were conflicted about the term "plus size." The Dublin native, who The Richest named one of the hottest plus-size models of 2015 alongside Ashley Graham and Tess Holliday, explains some were proud of the term, while others who felt it was too segregating.
For Duffy, she found a conflict in being labelled an "in-between" model — one who was too big to be considered a straight model, and too small to be label a plus-size model.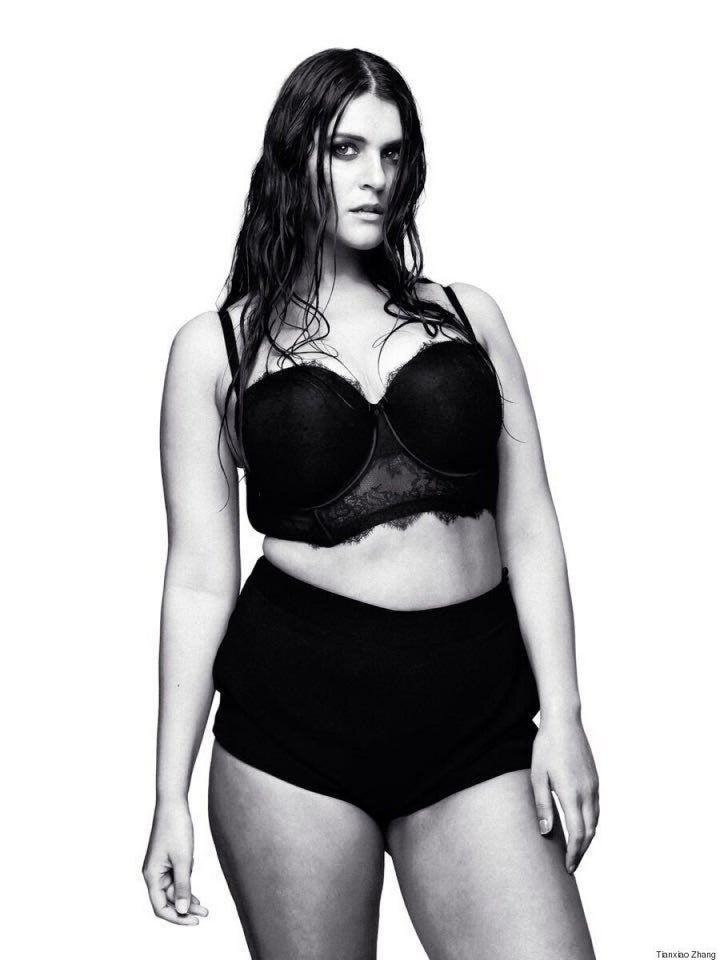 "I remember turning up to shoots seven years ago and people would ask me, 'Are you the model?' It was very embarrassing to be honest," Duffy explains. "Be Body Aware hopes to bridge the gap between plus-size and straight-size models, and even encourage more models who feel lost because they are in-between sizes, like me."
She also recalls coming in contact with some photographers and stylists who refused to work with plus-size models, due to their "difficult to dress and shoot" body types.
"Be Body Aware is going to smash this stereotype and show the public that we can produce high fashion and editorial images, like mainstream straight models do," she says. "But, we will all do it together, which makes the campaign different to any other."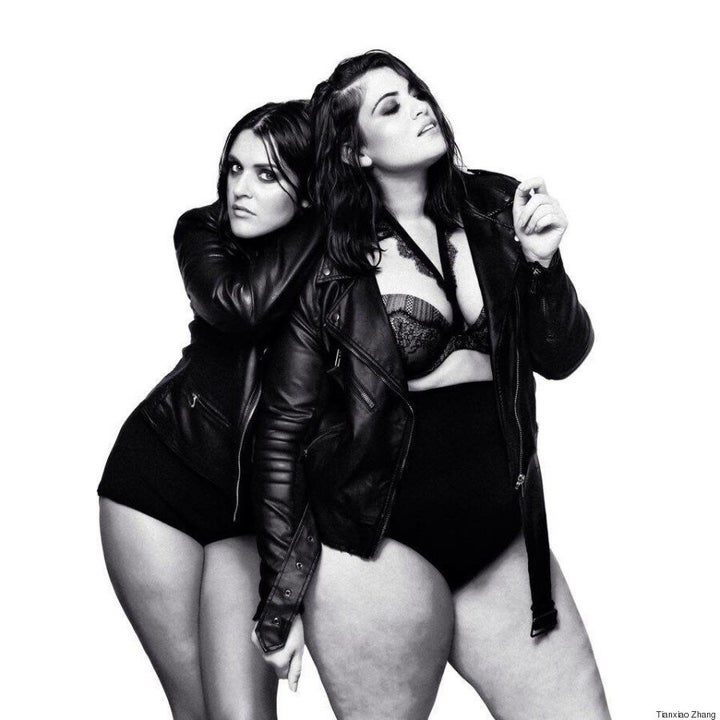 Duffy hopes the #BeBodyAware hashtag will not only interest those within the fashion industry, but also outside of it. And she hopes to see all ethnicities, genders, ages and heights posting along to "celebrate that all bodies are different and diverse and natural."
"Although the plus-size industry is thriving in itself, I still think, in terms of inclusion into the entire high fashion industry, we've got a long way to go," says Duffy. "Plus-size models are not just confined to wearing plus-size brands. This campaign is bringing it all together. All shapes and sizes look good in fashion."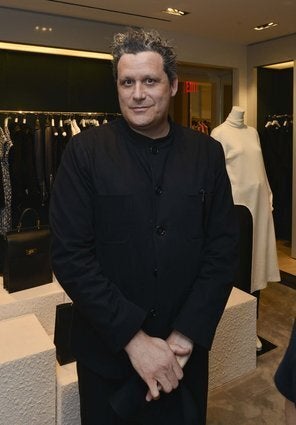 Industry Insiders Sound Off On The Term "Plus-Size"