If you thought trying to get one kid dressed and ready for bed was difficult, try multiplying that by four! In a Facebook video, one mom from Cambridge, Ont. is inspiring parents everywhere for the way she manages to juggle her toddler and young triplets.
Corrie Whyte and her husband Dan Gibson are parents to four kids: two-year-old Emily and eight-month-old triplets Jackson, Olivia and Levi. Last week, the couple posted a video to their blog's Facebook page showing Whyte getting the kids ready for bed. The post quickly racked up over 45 million views and 800,000 shares in just a few days.
Many users were highly amused and commented on how relatable the video was to them as parents. "My son was 18 months old when my triplets were born, so I definitely relate!" one said. "To me, the point of the video is to show how much work this is, and all of it worth it. It isn't just about getting dressed, it is about a busy mom with her four beautiful children, doing what she needs to do."
Others joked: "I'm exhausted watching."
Dad Gibson told Buzzfeed News that the triplets were conceived naturally and that the news came as a big surprise. "I did not believe [my wife], I thought she was pulling my leg," he explained.
Once the trio arrived, the couple began getting a lot of questions about their family, so they started blog called "The Baby Gang" to share their parenting stories and experiences.
"Right now the hard part is finding the balance between the needs of three eight-month-old babies and one two-year-old toddler," Whyte told ABC News. "They all want your attention, while going in four different directions."
Since the video was posted, many Facebook users have praised the 26-year-old mom for mastering the art of juggling her kids. Despite this, Whyte insists she wasn't doing anything special in the video.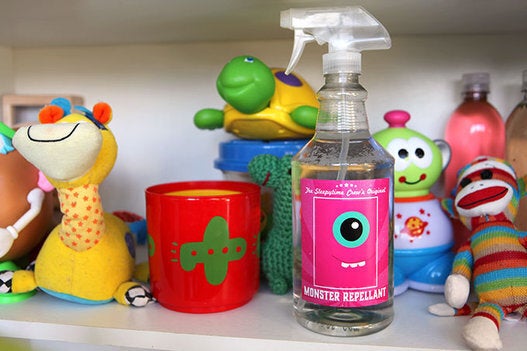 Parenting Hacks To Make Life Easier