When we first learned that one beauty brand is joining the battle against bullying by donating to a fund that offers a teen help line for bully victims, our heads turned.
British Beauty giant Soap & Glory is giving one dollar from each lip gloss sale in the U.S. to Stomp Out Bullying™ as part of the company's Proud Mouth campaign, which encourages teens to be fearless, be themselves, and speak out against bullies.
There are others. With every purchase of Secret's "Mean Stinks" deodorant the company will donate one dollar to the girl-power group Girls on the Run to "help keep mean out of every girl group." And with every purchase of Tanda's acne zapping device and it will give a portion of profits from the device to STOMP Out Bullying™.
An admirable message, all. But what about the medium?
As guys, we're not prime targets for the idealized standards of beauty endorsed by make-up companies; we probably couldn't even locate lip gloss in a drug store.
For us, campaigns like these raise more questions than answers. Can a cosmetics company make a sincere plea to stop bullying and plump up the customer's pout or zap a zit? Or are these token donations -- made by companies whose marketing strategies tend to reinforce teens' fixation with physical appearance -- suspect?
"Yes," says Shari Graydon, author of In Your Face: The Culture of Beauty and You and past president of Media Watch, now Media Action, the leading Canadian organization that critiques the portrayal of women in the media.
"By creating images that have been graphically altered to represent ideas of physically unattainable perfection, [beauty companies] feed the kind of insecurities that lead to critical judgment of others on the basis of how they look," Graydon told us.
Rampant insecurities and low self-esteem -- never more potent or more linked to physical appearance than in teenage years -- can help create a bully or a victim. The effort to fight bullying with lip gloss might seem ironic -- like a fast-food chain donating profits from burger sales to combat childhood obesity.
But maybe lip gloss is just the suit of armour a teen needs to battle bullies, says New York author Erika Katz, who wrote Bonding Over Beauty: A Mother-Daughter Beauty Guide to Foster Self-esteem, Confidence, and Trust.
"If there's a child in school who smells bad, they might be bullied. [The beauty companies are] actually solving a problem. [...] The beauty industry gives us tools so we won't be bullied [...]," says Katz.
Katz advocates a look better, feel better attitude; she finds it admirable that cosmetics companies would fund anti-bullying initiatives with beauty products.
It's also good publicity.
Soap & Glory leverages do-gooding inner beauty by linking a purchase to a cause, and promotes outer beauty with lip gloss sales. While Secret, like Katz, is suggesting there is a link between body odor and bullying.
From a marketing perspective, it's actually pretty clever.
And if lip gloss sales can help even one victim come to terms with their tormentor, and deodorant help repel one bully, isn't the effort worth it, despite criticism?
Historically, beauty companies have gotten flak for the conflict apparent in selling inner beauty along with hygiene products. Flashback five years ago to when Unilever, parent company to both Dove and Axe body spray, was accused of hypocrisy.
In a commercial for Dove's Campaign for Real Beauty and the Dove Self Esteem Fund, a fresh-faced tween smiles innocently, followed by a series of scary images: girls on bathroom scales, lips pierced with injectable filler. Then the commercial offers this advice: "Talk to your daughter before the beauty industry does."
So forgive us for our initial skepticism.
Teens are still building their identity, piecemeal, out of a dangerous combination of peer pressure, celebrity idols and hedging parental advice. They're more impressionable, prone to projecting their insecurity and vulnerability onto others. Prone to bullying.
Diversity training in schools and teen help phones for victims are necessary efforts from Stomp Out Bullying™, initiatives that will benefit from the sales of Mother Pucker Gloss and zit-zapping cream.
But in the fight against bullying, kids should also be armed with the kind of media literacy that would have them identify the differences between articles and advertorials in teen magazines, notice airbrushing in make-up ads, and shrewdly spot inner beauty.
Teens should know the difference between real life and the one being sold to them.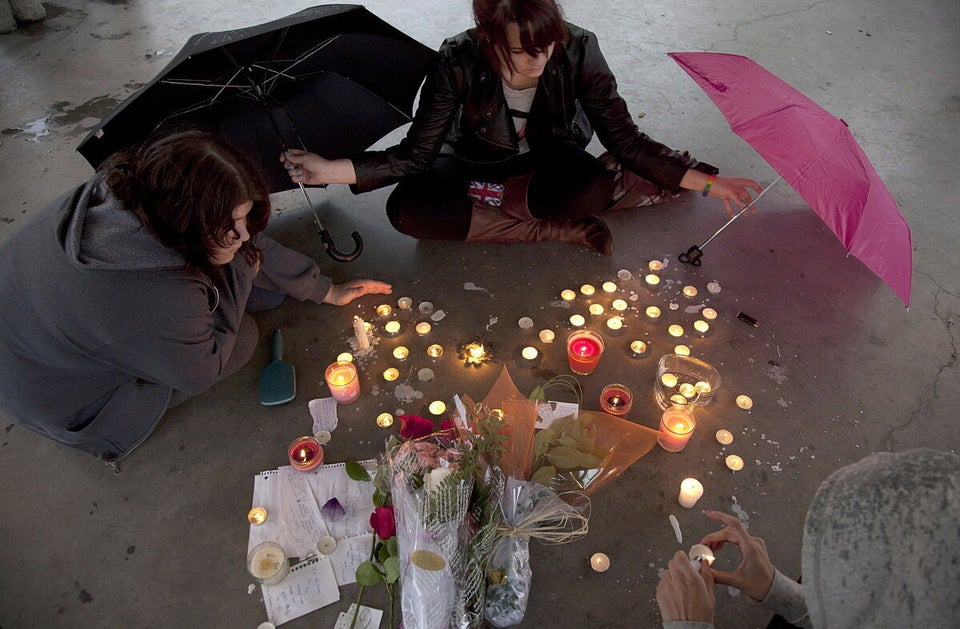 Amanda Todd Memorial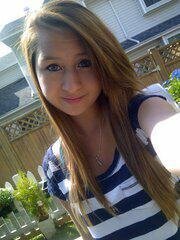 Amanda Todd