 Behind the Headlines: In a unique take on daily news hits, Free The Children co-founders Craig and Marc Kielburger go behind the headlines to explore how the stories you read are connected to the causes you care about. You'll never read the news in the same way again.
Happy 2013! We're two days in -- how many New Year's resolutions have you already snapped in two, like the dry branches of a discarded Christmas tree?
At the start of our calendar year there's a lot of pressure to "be a better person," which usually means "look like a better person" by consuming better food, dressing better and breaking bad habits.
If you're not careful, New Year's resolutions can be all about ego: I'm going to lose weight; I'm going to exercise, get a promotion, get more sleep, break my Walking Dead addiction.
True, personal well-being can indirectly benefit others. But it's not the promise of lower provincial health care costs that drives up gym memberships in early January. Personal trainers and lululemon stay in business because of the red wine and mass quantities of miniature chocolates consumed over the holidays.
There's nothing wrong with these classic resolutions: better body, better office, better relationship. But there's no guarantee they will make you a better person.
We propose an alternative that is scientifically proven to make you better, or at least happier on a biochemical level. You might learn a new skill or meet the person of your dreams. It's easier than waking up at dawn to learn the bitter truth about your new trainer -- she actually wants you to run. On the treadmill.
So here's the secret: resolve to make the world a better place.
Sound intimidating? It doesn't have to be. But just like personal resolutions, you'll need more than will power and resolve to achieve a better world; you'll need real targets. It's not enough to quit smoking without a realistic plan and interim goals. In the same way, you can't better the world without a blueprint. This year, make more socially conscious choices. Little ones and big ones. Every day habits and long-term commitments.
Volunteer every other Saturday at a community centre, animal shelter, or retirement home. You might meet someone who shares your values and interests -- beyond your affinity for pale ale and an après bar fast food fix.
If you still want to run, sign up for a charity marathon and train until then -- make the commitment now and start seeking sponsors for even more donations to the cause. If you really don't want to run, sponsor another runner, cheer on the participants and pass out Gatorade from the sidelines.
Shopping as if economy depends on it can count as your socially conscious resolution -- if you take the haul from your Boxing Month forages to a shelter or daycare. Some good can come from braving the malls in search of discounted toys and housewares.
Coach Peewee hockey or volunteer to supervise street games for the neighbourhood kids. When your own child has outgrown skates or other sports equipment, hand it down to another member of the neighbourhood team.
Become a Scout leader or Big Sister to spend more time with your own kids or mentor other young people. Or start your own mini mentorship opportunity: lead a free or pay-what-you-can seminar at the local library or community centre. Offer anything from cooking to computer software lessons -- share your skill set. You could start small by cooking a meal for a friend who has fallen ill or recently welcomed a baby (frozen, easy-access meals in this case -- we speak from experience here). Offer your elderly neighbour a Facebook tutorial to help them keep in touch with their grandkids.
In your home, turn down the heat and throw on an extra layer. You'll save money, fight climate change and find another occasion to wear the reindeer jumper you bought for your ugly Christmas sweater party. Or build a fire using the newly-acquired wilderness survival skills from your time as a Scout or Girl Guides leader. Properly insulate windows and doors to conserve the heat you're still paying for.
The joy you get from helping others is a scientifically-proven rush of endorphins called the "helper's high." It's like a runner's high with no running involved. You can still use your treadmill to hang laundry. And you'll be happier, healthier and "better," however you define it.
The more you achieve, the better you feel and the more resolutions you keep.
The true meaning of Christmas and the selfless holiday spirit shouldn't stop along with the airing of Charlie Brown's special and How the Grinch Stole Christmas.
Maybe New Year's resolutions can mean a little bit more.
Craig and Marc Kielburger are founders of international charity and educational partner, Free The Children. Its youth empowerment event, We Day, is in eight cities across Canada this year, inspiring more than 100,000 attendees. For more information, visit www.weday.com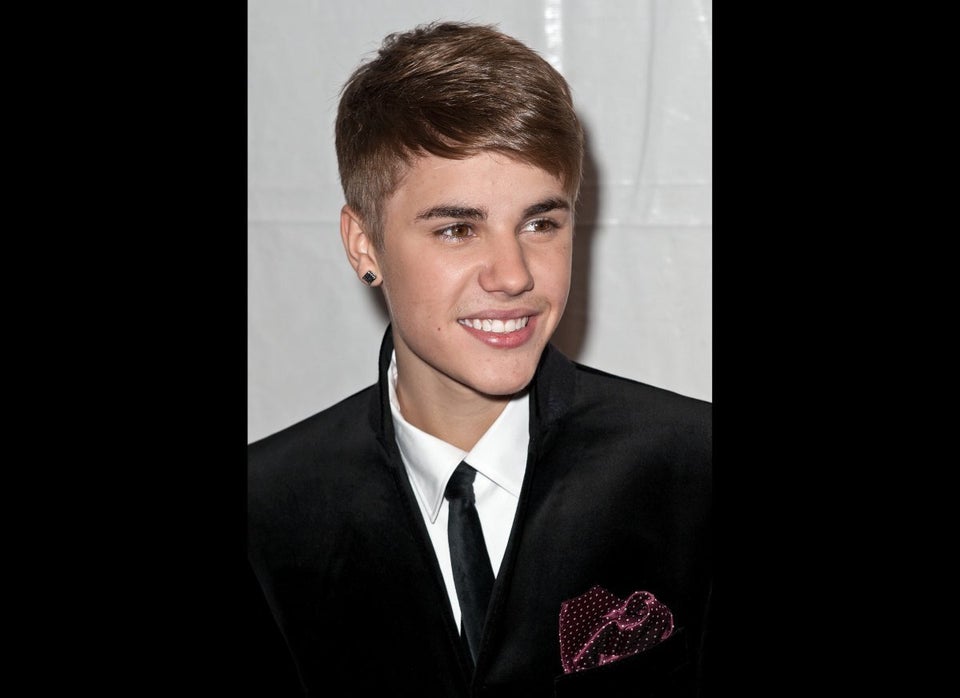 Most Charitable Celebs