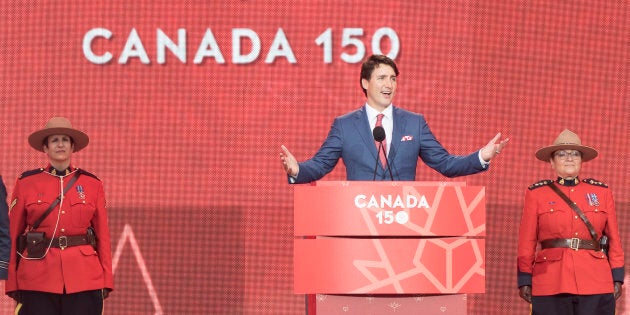 So, the Alberta mistake. The braying and screeching.
The hullaballoo -- the ceaseless braying and screeching -- has prompted me to declare: I'm an Albertan. Alberta's home. My family has lived there for decades. Hell, I'm heading back there to teach at the University of Calgary's law school soon enough.
So, believe me when I tell you: this Trudeau-forgetting-Alberta thing is a prairie-style butt truffle. It's stupid. Ten reasons:
Do you seriously think, Conservatives, that he'd leave out Alberta on purpose? Like, seriously? If you think that, you're mistaken. Sorry, but you are.
My friend, Alberta Liberal legend Darryl Raymaker, has recently written an excellent book about Alberta and the Trudeaus, called Trudeau's Tango. In his compendious book, Raymaker reminds everyone that the Trudeau name has always been controversial in Alberta -- but respected, too. The Trudeau name gave "Alberta Liberals hope," Raymaker writes. The father, then -- like the son, now -- "was a man for his time -- new, youthful, superbly confident, tough and equally articulate in both official languages." What made Pierre Trudeau appealing in Alberta in his era makes the son just as appealing in his. Conservatives dominate Alberta -- but the Trudeaus (and Rachel Notley) remind us they don't own it.
10. It was an INNOCENT MISTAKE, FOR THE LOVE OF GOD!
None of the Conservatives who leapt on Trudeau's gaffe -- Jason Kenney, Brian Jean, Michelle Rempel, et al. -- were nearly as outraged as they claimed to be. They were, as politicians do, taking political advantage of a rival politicians' slip. It was a mistake, to be sure. But not a career-ending one.
Albertans (where I grew up) are like Quebecers (where I was born). They see themselves as a distinct society: part of Canada, but arguably better than the rest of Canada. As such, when the offered the opportunity, they will never hesitate to moan that they have been harmed and humiliated and hurt. It's in the genes.
So, will Albertans accordingly let Trudeau's slip-up slip by? Not on your life.
When even the Washington Post is taking note of the mistake, there's braying and screeching to be done!
Follow HuffPost Canada Blogs on Facebook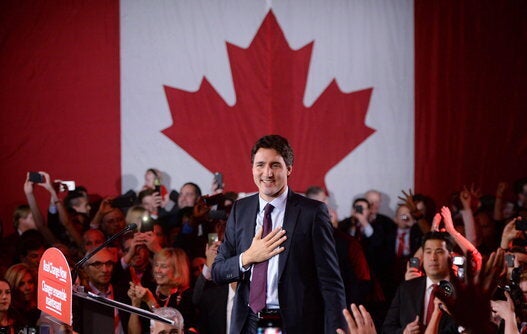 Trudeau Government's Broken Promises (So Far)