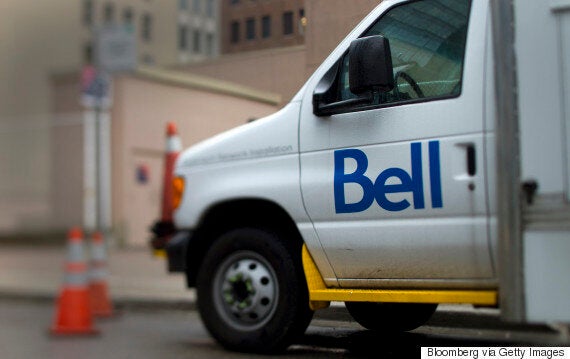 It's official: telecom costs for Bell Canada (BCE, Inc.) customers are increasing in 2017. Bell subscribers in Ontario and Quebec will see monthly price increases of $5.00 for Internet service, $3.00 for satellite and terrestrial TV, and a $2.51 increase for home phone rates.
In its online notice of regional increases to customers, the company cites ongoing investment in infrastructure and increases in network traffic as justification for the price hikes -- excuses consumers are sadly all too used to hearing when such news arrives in their inbox.
Unfortunately for Bell customers, the $5 monthly increase on home Internet comes hot on the heels of an unprecedented move from independent Internet service provider (ISP) TekSavvy, who made waves with promises to increase speeds and cut prices by nearly the same amount. And, as promised, their price decreases kicked in Monday to much fanfare.
With Bell customers paying more, and TekSavvy decreasing prices, readers might be left wondering: what's the deal here?
Thanks to pro-customer rules from the Canadian Radio-television and Telecommunications Commission (CRTC) passed in 2010, smaller, more affordable Internet providers are able to access the networks owned by Canada's entrenched players -- such as Bell, Rogers, and Telus -- at rates that reflect actual operational costs.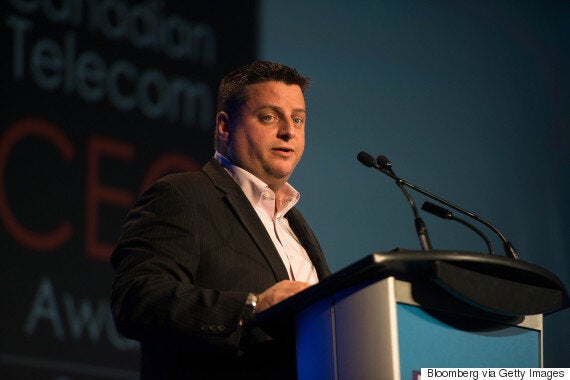 These rules make it possible to foster a more competitive Internet market for Canadian consumers -- and they're working. A recent government report confirms that smaller providers who make use of the CRTC's rules now account for 11 per cent of the residential market and 23 per cent of the business market for wired Internet service. This means more affordable Internet access for Canadian households and businesses.
But why TekSavvy's sudden price drop? In October, CRTC Chairman Jean-Pierre Blais challenged efforts by the Big Telecom providers to inflate the wholesale Internet rates being charged to small providers to access network infrastructure, warning it was "very disturbing" telecom giants "did not respect accepted costing principles and methodologies" in the CRTC's rate-setting process.
In response, the CRTC slashed these wholesale rates by as much as 89 per cent. The result? Price decreases for Canadian Internet users. TekSavvy themselves have cited the CRTC's rate change, again giving the October CRTC decision credit for their decision to lower prices in a recent online video.
This clearly demonstrates smaller providers are willing to do what it takes to remain competitive, gain market share, and, perhaps most importantly, relieve Canadians saddled with increasingly high telecom prices.
Recent filings from Bell and Rogers suggest the big providers want the tariffed rates charged to small providers to be quite substantial.
Now, as TekSavvy customers settle in to lowered bills and Bell customers prepare for their increase on February 1, a new battle for affordable Internet access is happening right under our noses: the price of next generation, ultra-high speed fibre Internet.
In July 2015, the CRTC ruled it will extend these same access rules to wholesale fibre Internet. Experts believe it will help make fibre available to millions of Canadians who would otherwise could not afford these important but, presently, very expensive services.
Since then, the CRTC has been trying to determine what fair wholesale rates should be for these services. And indications of what Big Telecom thinks they should be are, again, quite troubling.
Recent filings from Bell and Rogers suggest the big providers want the tariffed rates charged to small providers to be quite substantial. If these proposals by Big Telecom are accepted by the CRTC, smaller providers will struggle to sell fibre Internet rates at a level competitive with incumbents -- a move that will significantly harm affordable Internet access for Canadian households and businesses.
At this point, there's no doubt the CRTC's rules are working to bring down costs for Canadians. But there's also no guarantee that this will continue without vigilance from the Commission, experts, advocacy organizations, and industry observers.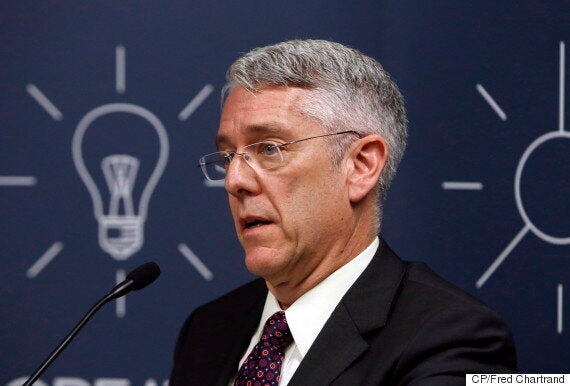 In a landmark ruling this past December, the CRTC announced the Internet is a basic service. A huge win for Canadians, the decision requires that providers meet real-world performance speeds of 50 Mbps download and 10 Mbps upload in order to qualify for government funding. These speeds are very difficult to meet with current technologies like Bell's DSL offerings, which makes the wholesale rates of these next generation fibre Internet services critical to ensure Canadians aren't excluded from high speed services.
So this is the CRTC's chance to get it right and make it affordable. Canadians need the Commission to ensure the new fibre rates allow consumers affordable access to a wide range of providers in a decentralized marketplace -- which is only possible with fair rates for all providers, not just entrenched incumbents.
And in the meantime, Canadians should look for smaller providers available in their area to ensure they can take advantage of the cost-savings being created by pro-customer rules at the CRTC.
Josh Tabish is Campaigns Director for OpenMedia, an international digital rights non-profit that works to keep the Internet open, affordable, and surveillance-free. Find him on Twitter at @jdtabish or @OpenMediaOrg.
Follow HuffPost Canada Blogs on Facebook