Bell, Canada's largest telecom company, has called on the government to support radical copyright and broadcast distribution reforms as part of the NAFTA renegotiation. Their proposals include the creation of a mandated website blocking system without judicial review overseen by the CRTC, and the complete criminalization of copyright violations with criminal provisions attached to all commercial infringement. Bell also supports an overhaul of the current retransmission system for broadcasters, supporting a "consent model" that would either keep U.S. channels out of the Canadian market or dramatically increase their cost of access while maintaining simultaneous substitution.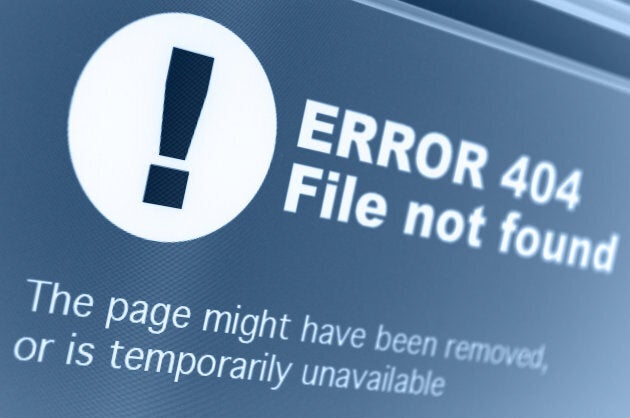 The Bell positions were articulated at hearing this week of the Standing Committee on International Trade on NAFTA (I appeared earlier in the week before the same committee). The first hour included representatives from both Rogers and Bell. The Rogers position on copyright struck a reasonable balance:
The 2012 Copyright Modernization Act was carefully developed by Parliament over many years and is designed to serve the interests of all Canadians in its balance between rights holders and uses of copyrighted works. We are concerned that a trade renegotiation, where copyright issues are used as bargaining chips, could endanger this delicate balance. In our view, any changes to our domestic copyright laws should be made through the upcoming five-year review of the Copyright Modernization Act, not through the NAFTA renegotiation.
In other words, Rogers believes that changes to Canadian copyright law should come through an open, public process, not behind closed doors in a trade negotiation.
By contrast, Bell took precisely the opposite approach, urging the government to use secretive trade discussions to establish copyright reforms that would be unlikely to ever garner public or policy support. Indeed, it seems likely that the only way Canada could end up with a mandated website blocking system overseen by the CRTC would be to cook it up in a trade negotiation.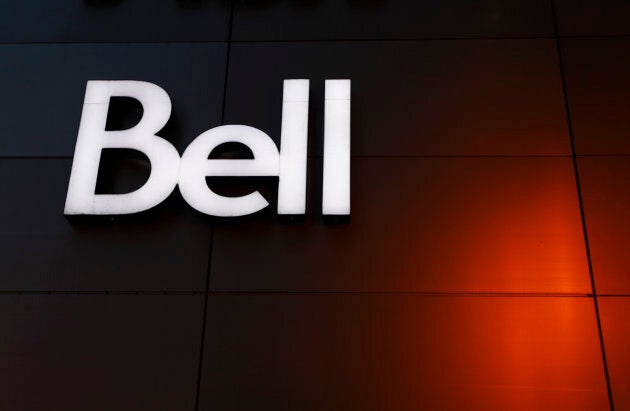 Bell focused on piracy during its presentation, arguing that website blocking is the best solution:
Our view on how we solve the piracy problem is it is not sort of coming up with new technological measures, it's blocking access to piracy. How do you do that? We would like to see measures put in place whereby all internet service providers are required to block consumer access to pirated websites. In our view, that is the only way to stop it. So you would mandate all ISPs across the country to essentially block access to a black list of egregious piracy sites. That would be job number one.
How does Bell envision this working? When asked, Bell's representative stated:
In our view it would be an independent agency that would be charged with that task. You certainly would not want ISPs acting as censors as to what content is pirate content. But, surely, an independent third party agency could be formed, could create a black list of pirate sites and then the ISPs would be required to block it. That is at a high level how we would see it unfolding, perhaps overseen by a regulator like the CRTC.
This is not a misprint. Bell would like the CRTC to police allegations of copyright infringement by overseeing a new website blocking agency charged with creating a block list. Incredibly, Bell's proposal involves no court oversight, hoping to create a mandatory system for blocking websites that excludes the due process that comes from judicial review (raising obvious Charter of Rights and Freedoms concerns). Notably, Bell does not discuss that Canada already has a provision in the Copyright Act that allows rights holders to target websites that enable infringement.
Bell's goal is to dramatically expand the prospect of criminal liability for infringement.
Moreover, Bell also wants to introduce criminal liability for all commercial copyright infringement. During the opening remarks, it said "Canada should also create a criminal provision for any infringement of copyright, including facilitating and enabling piracy where it is undertaken for commercial purpose." Since Canada already has a provision to target sites that enable infringement, Bell's goal is to dramatically expand the prospect of criminal liability for infringement by opening the door to criminal sanction for all commercial copyright infringement.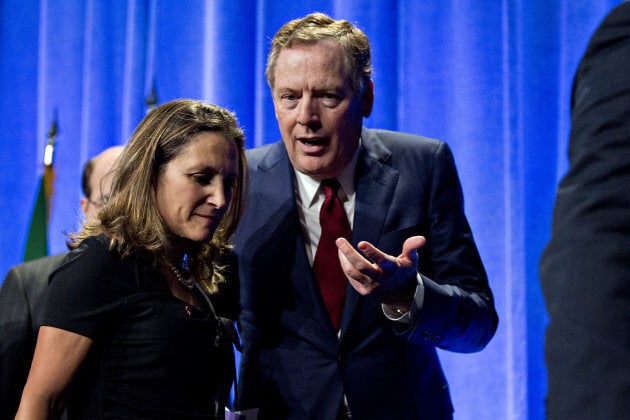 Since some groups have argued that even non-commercial activity could have a commercial impact, the proposal could conceivably capture a wide range of common activities. As with the mandated website blocking proposal, Bell is hoping that the government support inclusion of criminal copyright in NAFTA, thereby ensuring that it does not go through the same policy and public review as other copyright reforms.
The Bell proposals (which sit alongside broadcast distribution proposals that would enshrine simultaneous substitution in NAFTA and create the prospect of blocked U.S. channels under a consent model) suggest that the company's position as a common carrier representing the concerns of ISPs and their subscribers is long over. Instead, Bell's copyright advocacy goes beyond what even some U.S. rights holders have called for, envisioning new methods of using copyright law to police the internet with oversight from the CRTC and implementing such provisions through NAFTA.
Follow HuffPost Canada Blogs on Facebook
Popular in the Community