On Wednesday, the 19-year-old model attended the "Unknown Girl" premiere at the 2016 Cannes Film Festival wearing what can best be described as a *HOLY SMOKES TOO HOT* dress with a waist-high slit.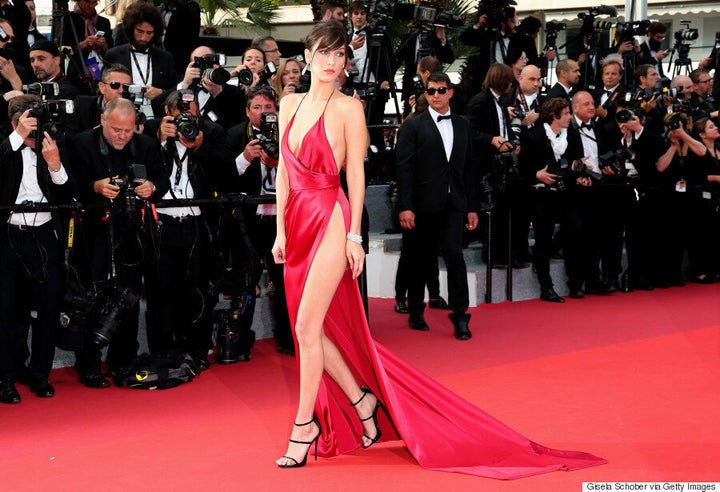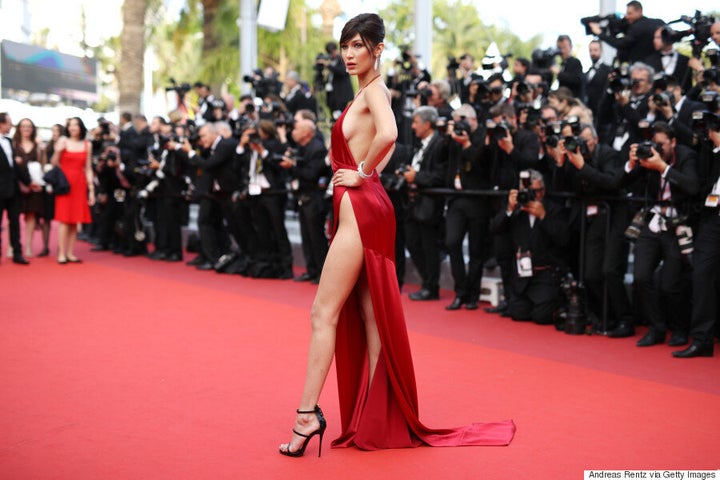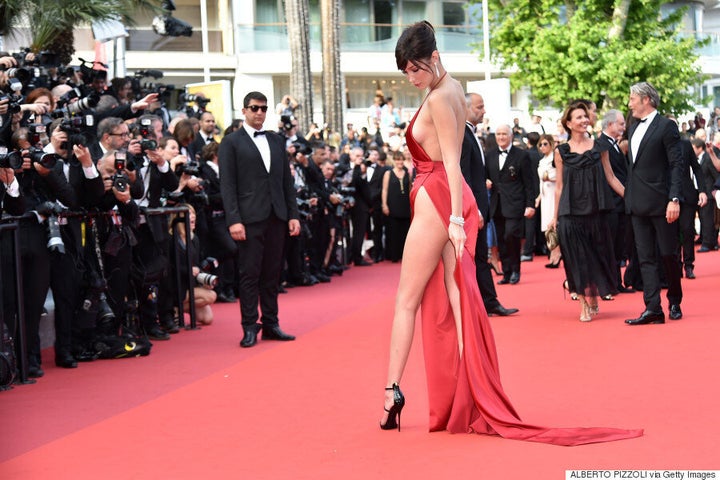 Actually, now that we think of it, racy is an understatement.
Between the red satin fabric, plunging neckline, super skimpy halter strap, ultra-low back and, of course, the slit, it takes a lot of confidence (and most likely double-stick tape) to rock this custom Alexandre Vauthier gown — and you can bet Bella pulled it off flawlessly.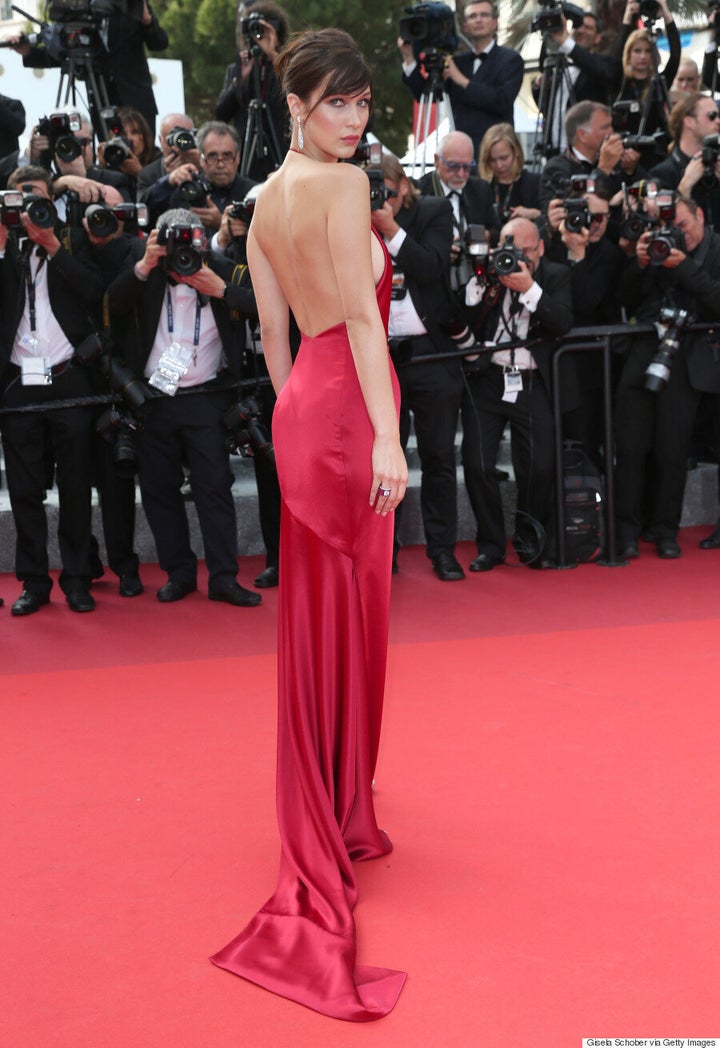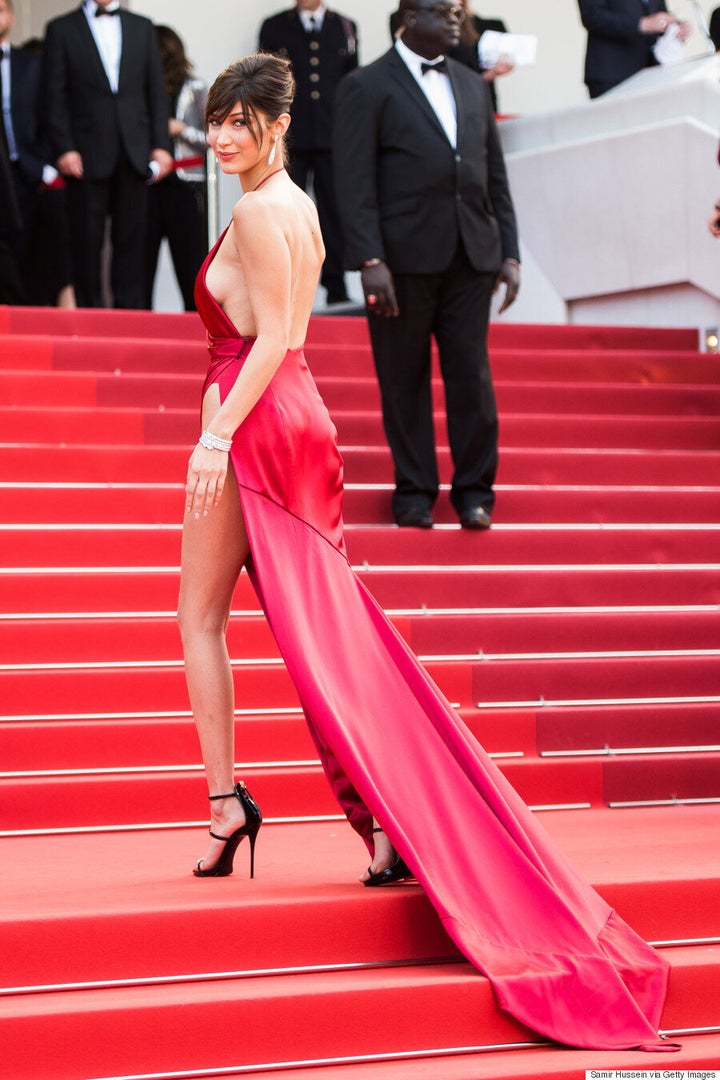 And we have to say, we're impressed the ELLE cover girl managed to avoid any wardrobe malfunctions, given the scandalous nature of the gown. We mean, she's clearly not wearing any underwear, and with the front cleavage and side boob, a lot could have gone wrong.
As one of our HuffPost Canada editors pointed out (in a very loving manner), "There's more fabric on the floor than there is on her body!", while another noted "[HER] VAGINA IS LITERALLY RIGHT THERE UNDER HER RED DRESS."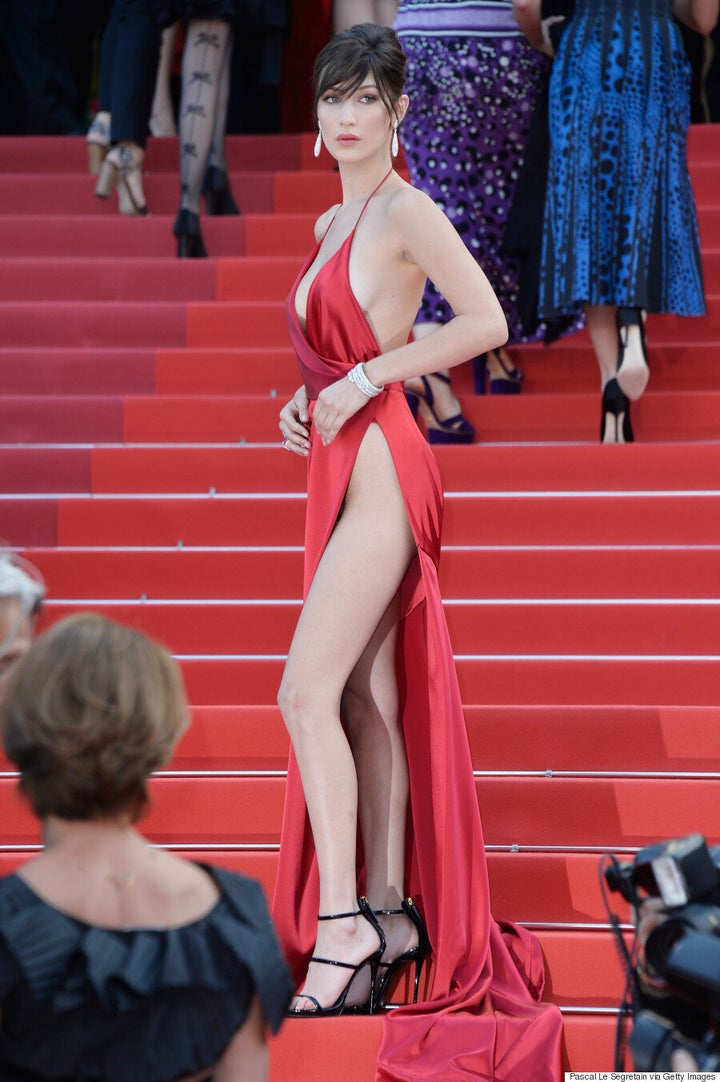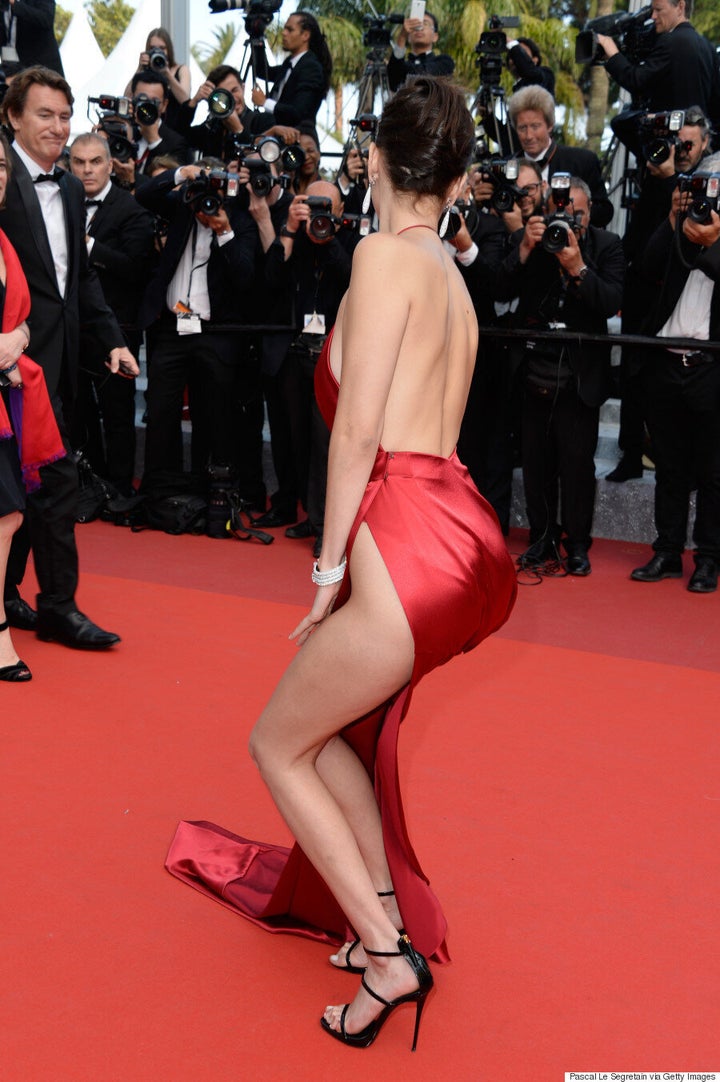 We also have to give Bella kudos for being able to still look incredibly glamorous and classy in such a sexy dress ... and we think she has her stylist and hair and makeup artists to thank. Hadid's semi-beehive updo was ultra chic, and showed off her drop diamond earrings beautifully, while her makeup was kept fairly simple, consisting of soft eye makeup and coral lips. The earrings, along with her diamond bracelet and rings, really upped the glam factor, and the strappy black sandals were a smart choice of footwear.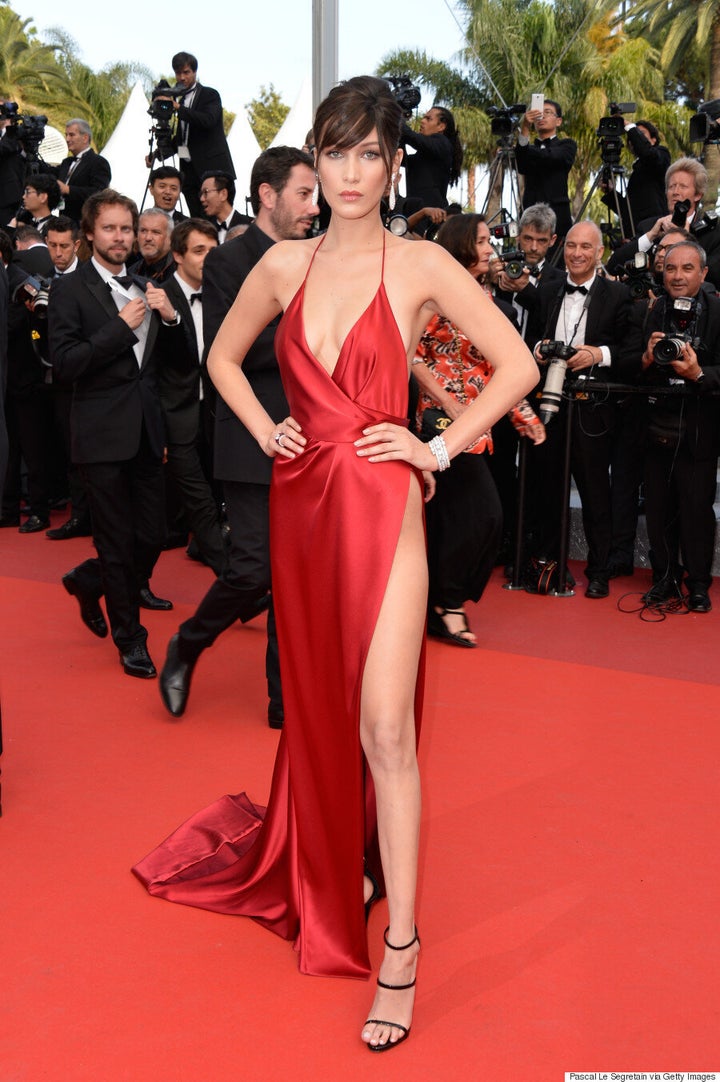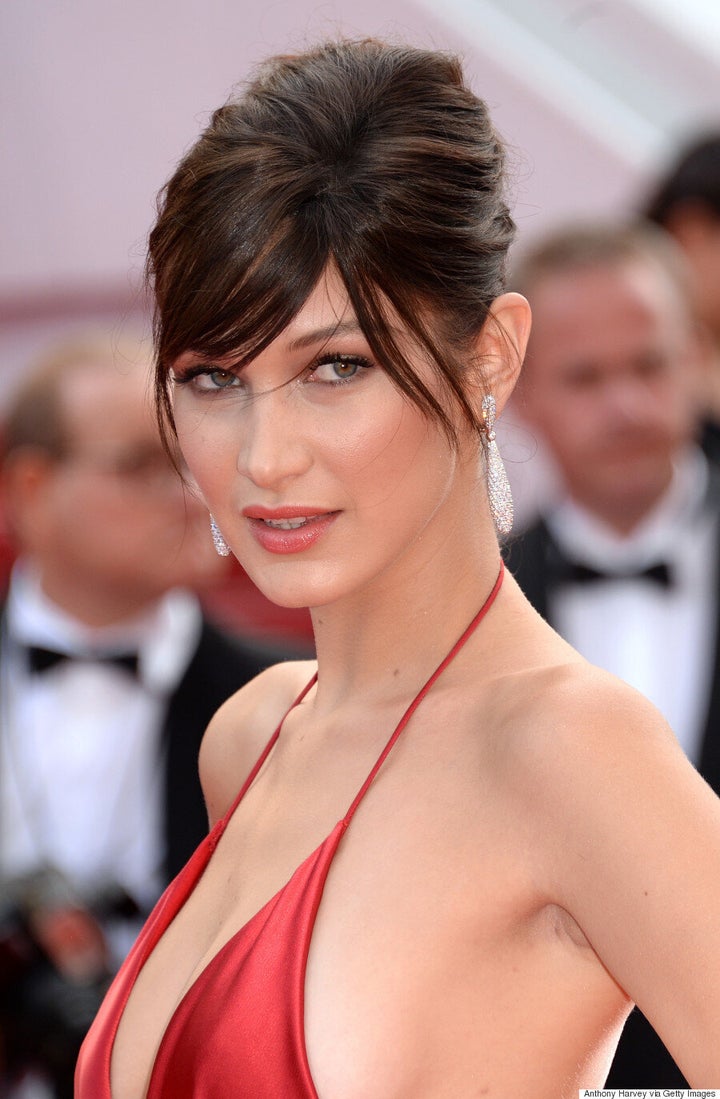 Check out more photos from the 2016 Cannes Film Festival below: