Belle Gibson said she cured her brain cancer with natural therapies and healthy foods.
The 23-year-old Australian wellness writer became famous in 2013, when she said on social media that she had treated her malignant brain cancer using whole foods and holistic medicine for four years, after being given only months to live.
Gibson developed a bestselling app, "The Whole Pantry," pitched as the "world's first" to focus on health, wellness and lifestyle, in 2013, and built a social media following more than 200,000 users strong.
She also wrote a book by the same name, in which she recounted her alleged cancer diagnosis and how she left chemotherapy with the aim to "heal myself naturally," The Independent reported.
But questions arose about her claims when The Australian newspaper talked to specialists who said the only brain tumour that could kill a patient was a Grade 4 glioblastoma.
They found no evidence of anyone surviving with such a tumour without treatment for five years.
In an interview with Australian breakfast show Sunrise last year, host Samantha Armytage remarked that she looked "incredibly healthy."
The Weekly investigated Gibson's claims, and in an interview that spanned two days, she admitted she never had cancer.
"No. None of it's true," she said.
News.com.au reported Australian Women's Weekly speculates that Gibson could be living with "factitious disorder."
It's a condition in which people have "convince[d] themselves they have a legitimate illness," clinical and forensic psychologist Dr. Mitchell Byrne told the website.
"Factitious disorder is self-driving and self-perpetuating, maintained by the attention that people receive," he said.
"Sufferers who use social media have a wider audience and therefore a greater propensity to receive the attention they are looking for by pretending to have the illness."
For her part, Gibson told Australian Women's Weekly she doesn't want forgiveness, and feels she has done the responsible thing by speaking out.
"Above anything, I would like people to say, 'OK, she's human," she told the magazine.
The full article hits newsstands Thursday.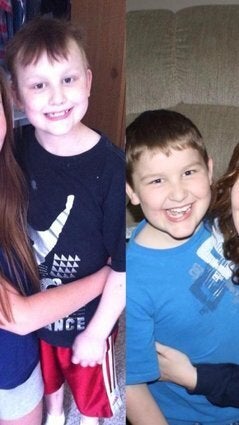 This Is What Pediatric Cancer Looks Like