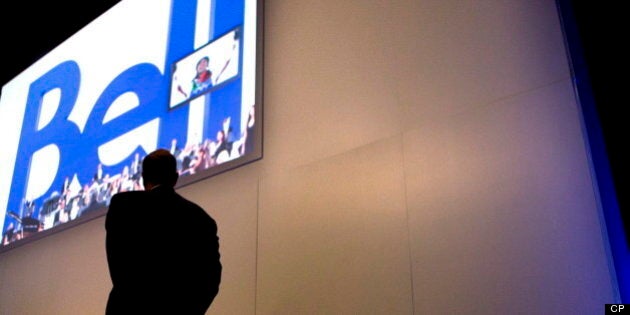 The heads of Bell and MTS deny it, but consumer advocates fear the merger of the two companies will mean higher prices in Manitoba and an end to hopes of four major wireless carriers nationwide.
And at least one industry analyst says the deal poses enough of a threat to consumers to have a hard time getting government approval.
Those three provinces have a fourth major wireless carrier, on top of Bell, Rogers and Telus.
MTS "has been critical to creating a more competitive wireless market in the province," wrote Michael Geist, the Canada Research Chair in Internet and E-Commerce Law at the University of Ottawa.
The deal "appears to kill the hope of four carriers in each market and will likely mean sharply increased prices for Manitoba consumers."
A similar sentiment was echoed on social media in the hours after the deal went public.
But the heads of BCE and MTS argue the deal will benefit consumers. MTS President and CEO Jay Forbes said he doesn't expect much to change in the wake of the deal.
"We've had a very competitive marketplace here in Manitoba, and I don't see that changing," he said, as quoted at CBC News.
In a side deal, Bell agreed to hand over one-third of MTS's customer base to Telus. The move is likely an effort to assuage regulators' concerns that too much of Manitoba's wireless market will be concentrated in Bell's hands.
MTS has 51 per cent of Manitoba's wireless subscribers, while Bell has 6 per cent, its lowest share in any province.
The details of how and which customers will be ported to Telus have yet to be worked out, but Bell CEO George Cope says the agreement is good news for Manitoba consumers.
"You would expect, I think, the market to continue to be as competitive as it [has been], and if not maybe even more as a result."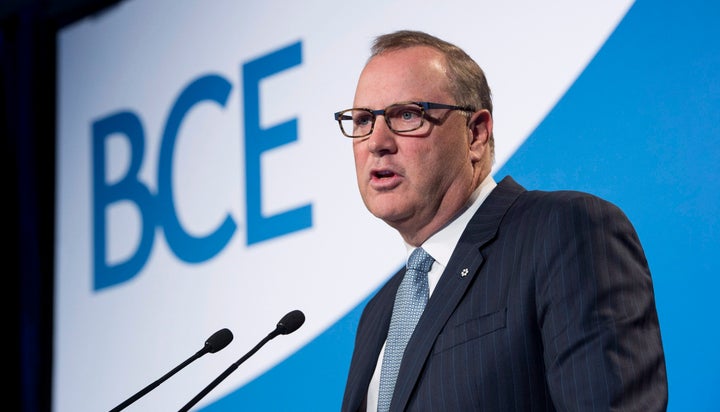 Government approval not guaranteed
Investors were happy with the news of the buyout. Shares in MTS jumped more than 15 per cent by mid-day Monday, to $37.87 a share.
But analysts say this is hardly a done deal. The buyout has to be approved by Canada's telecom watchdog, the CRTC, as well as by the Competition Bureau and Innovation, Science and Economic Development Canada (ISED).
"We do not believe regulatory approval will be automatic," Maher Yaghi, an analyst at Desjardins, said in a client note Monday.
"The transaction will take a four-way wireless market in Manitoba and bring it down to three. We showed in a recent note that a four-way market where four strong wireless companies compete (Québec, Manitoba, Saskatchewan) currently presents consumers with wireless prices that are 20 to 40 per cent lower vs. provinces with only three strong competitors.
"Hence, we suspect regulatory scrutiny could be as high as that on the Astral takeover, given we are now dealing with retail consumer-related services."
The previous Conservative government established a goal of four major wireless carriers in each region of Canada. It's unclear whether Prime Minister Justin Trudeau's Liberal government will continue to pursue that strategy.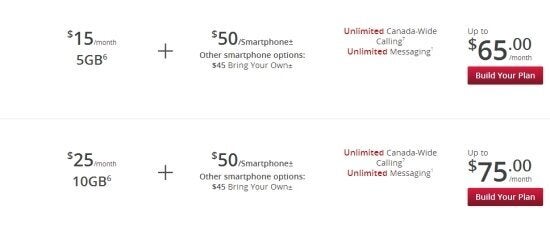 Canada's Unfair Wireless Prices (2014)
Popular in the Community