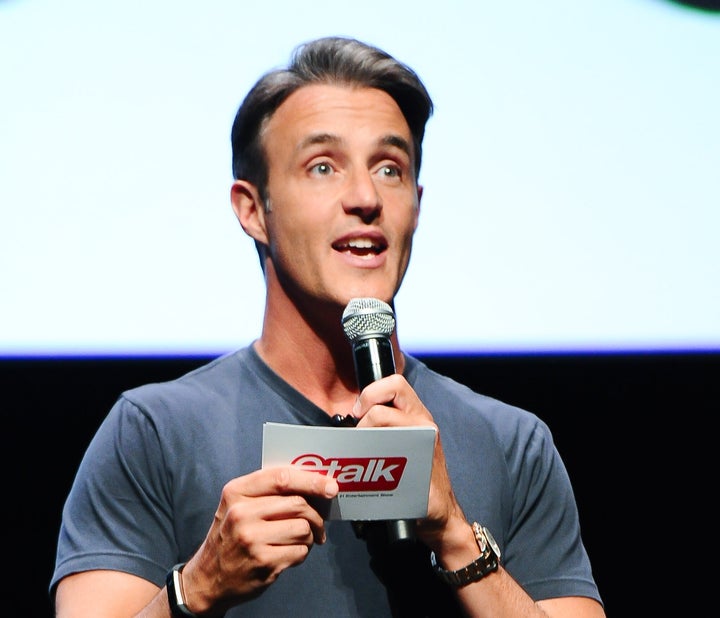 Ben Mulroney is stepping down as anchor of CTV's "eTalk," a decision he's made in order to create an opportunity for someone from a diverse community to replace him.
He made the announcement on Monday during CTV's "Your Morning," which he co-hosts.
"It means acknowledging here today that my privilege has benefited me greatly," said Mulroney, whose father is former prime minister Brian Mulroney. "And while I have certainly worked hard to build my career, I know that systemic racism and injustice helps people like me, and harms those who aren't like me, often in ways that are invisible to us. This needs to change."
He said he hopes that his vacating the anchor role will "create a space for a new perspective and a new voice."
"It is my hope that the new anchor is Black, Indigenous, or a Person of Colour who can use this important platform to inspire, lead, and make change."
Mulroney has been with "eTalk" since it started in 2002 and will continue to contribute to the show on "special assignments" including red carpet awards coverage. His role with "Your Morning" will not change.
Ben Mulroney told viewers Monday that he and his wife, who has stepped away from professional engagements, are committed to learning more about anti-Black racism and understanding our "blind spots."
One of Canada's most recognizable TV presenters, the 44-year-old host has an extensive body of work in Canadian media, starting in childhood. He was the face of "Canadian Idol" and is the voice of radio show "eTalk 20." He married Jessica in 2008 during a private reception that saw hundreds of onlookers gathered in downtown Montreal for a glimpse of the nuptials.
Jessica Mulroney under scrutiny
Ben Mulroney's "eTalk" co-host Elaine "Lainey" Lui has outlined what was wrong with Jessica's actions, as well as worries about repercussions due to the family's influence.
In a blog post about the couple's "white fragility," Lui noted that although she has her own accolades and profile, she's still a woman of colour — "even I'm afraid of the Mulroneys."
Jessica, who Harper's Bazaar calls "Canada's fashion fairy godmother," has high-profile clientele like actress Mindy Kaling, and Sophie Grégoire Trudeau in an unofficial capacity. Notably, she's close friends with Meghan Markle, the Duchess of Sussex. The two met when Markle was based in Toronto shooting the TV show "Suits." Jessica and Markle (beside Ben Mulroney in the centre photo below) were often seen together at Canadian high-profile events.
As Markle's profile grew after becoming romantically linked with Prince Harry, so too did Jessica's. Some of Markle's Canadian style choices are associated with Jessica and the pair's friendship has been a fixture in royal press.
The Mulroney family was a prominent part of the royal wedding in 2018: twin sons Brian and John held Markle's veil, with their excitement making headlines; their daughter Ivy served as a bridesmaid.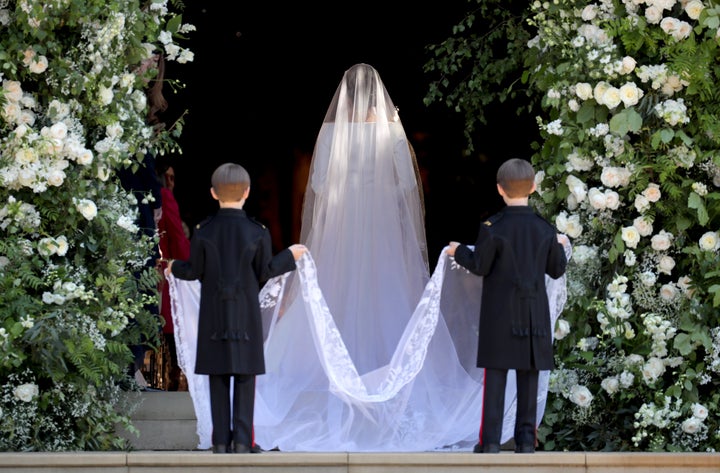 The stylist and her husband sat by the front row as Meghan and Harry exchanged vows, with Ben's position in the "guest of honour" seat confusing those who were unaware of his connection to the Royal Family.
"When someone faces unfair criticism, you call it out. When that person is your friend and your family, you call those critics what they truly are," she shared on Instagram. "Shame on you, you racist bullies."
With a file from Andree Lau