The couple, who are expecting their first child this year, looked effortlessly glamorous wearing a tailored dark suit and floral gown, respectively.
Sophie in particular looked gorgeous in her navy sleeveless dress, which featured silver and red flowers and a deep v-neckline that complemented her growing belly. And although "The Imitation Game" star and Golden Globe nominee was mingling with the likes of handsome actors George Clooney and Jamie Dornan, Benedict held up well (natch) in his tux.
Aren't they the best couple??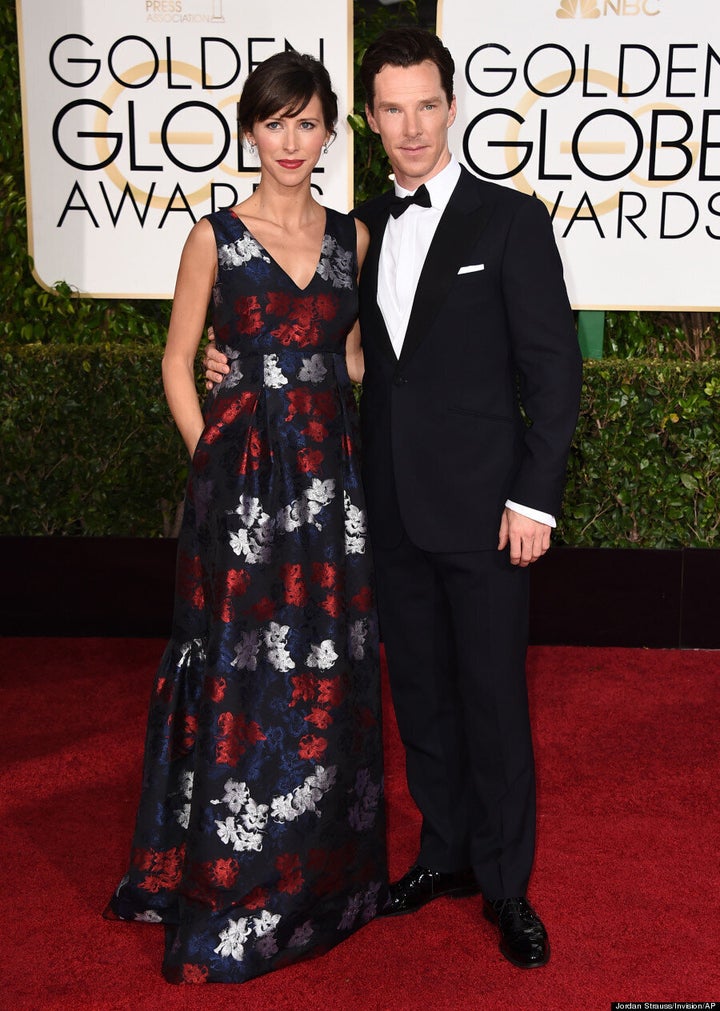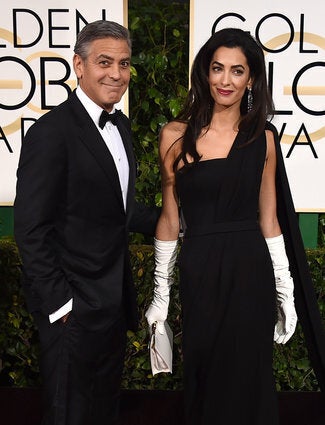 2015 Golden Globe Awards Red Carpet