In the issue, the actor ditches his "Sherlock" tweed coat and cap for more rugged attire: thermal winter gear (with a stylish scarf, natch).
Why all the layers? Well, the "12 Years A Slave" star agreed to do a "road test" in Finland for the UK mag (hence all that snow in the background) which involved driving a sexy as hell Jaguar while wearing the trendiest in menswear, obviously.
In one pic, the Batch gazes off into the distance as he rests the gorgeous car while wearing a navy sweater, perfectly tied scarf and expensive-looking watch.
We also find "The Hobbit" actor having a cuppa as he sits on a bench outside decorated with furs and contemplates how gorgeous he is. (Ok, we made that last part up.)
It's true that the 37-year-old would never think about such things. He admits to the mag that he finds it odd when fans find him attractive.
"Apparently [I'm] a sex symbol," the future Hamlet says, "although it's a bit of a mystery why as my face has not changed that much during the ten years I have been in this business."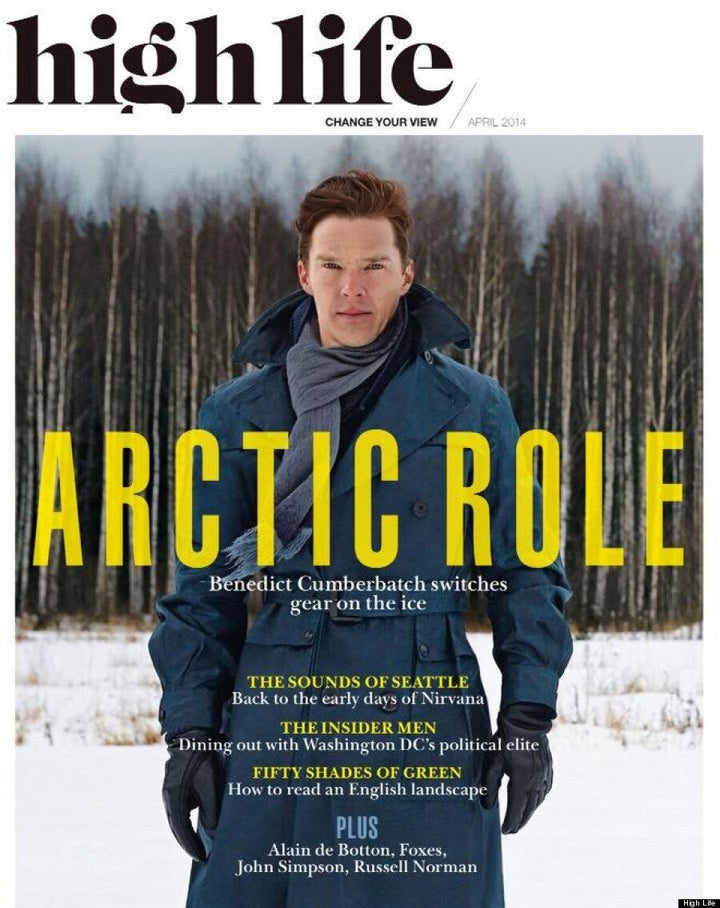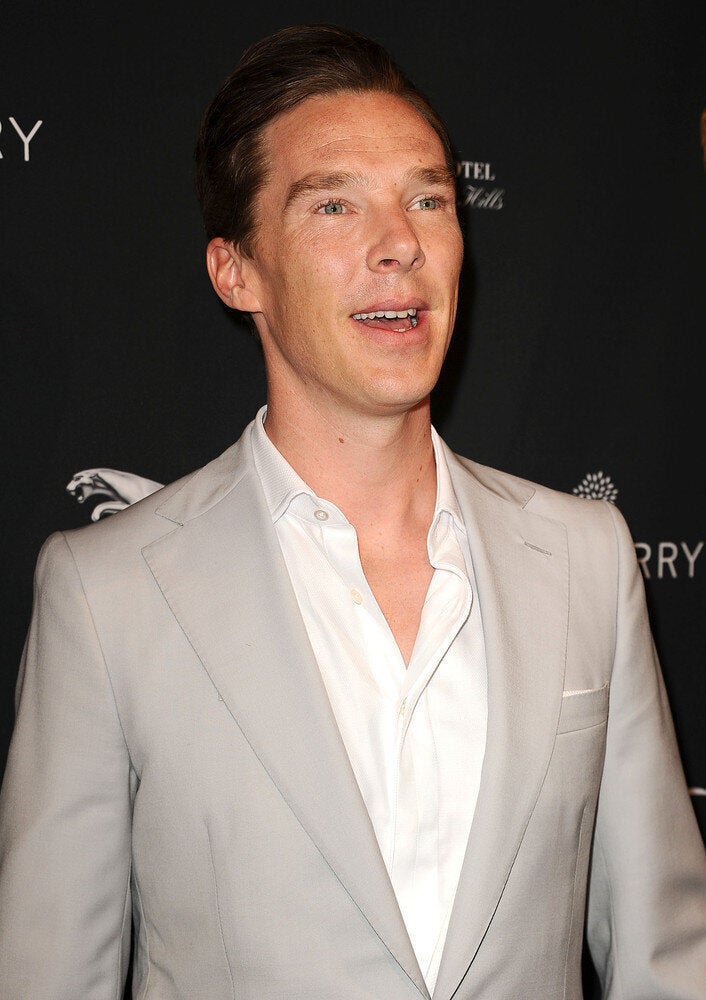 The Many Faces Of Benedict Cumberbatch