It's official: Benedict Cumberbatch has gone Hollywood!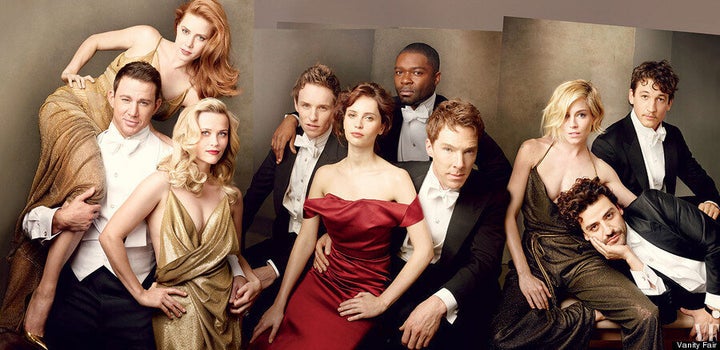 Wearing a classic tuxedo, the 38-year-old "Sherlock" star looks at ease surrounded by some of Hollywood's heavy-hitters and its breakout stars including Reese Witherspoon, Channing Tatum and Amy Adams (who all share the front page of the cover) as well as Eddie Redmayne, Felicity Jones, David Oyelowo, Sienna Miller, Oscar Isaac and Miles Teller.
So, with all these celebrities in one place, what was it like shooting the prestigious cover? Benny's face tells you everything:
All of the actors featured in the issue are there for one reason: the Academy Awards. Benedict is nominated for a Best Actor award for his role as Alan Turing in the film "The Imitation Game," while fellow Brits Eddie Redmayne and Felicity Jones are Best Actor and Best Actress nominees (respectively) for their roles in "The Theory of Everything."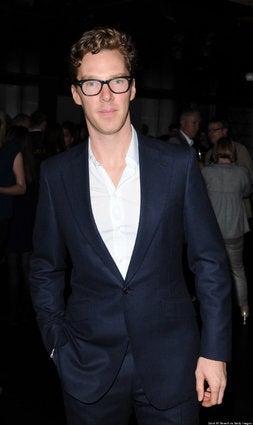 Benedict Cumberbatch's Hot Moments Of 2014