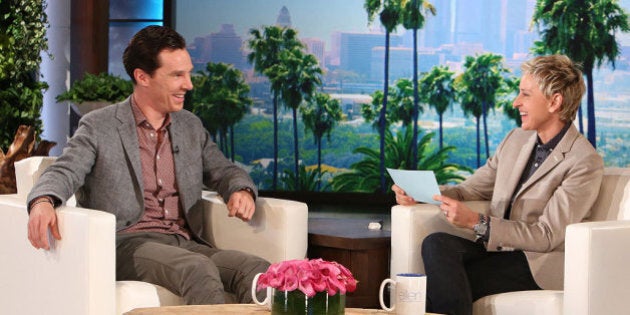 We know our man Benedict Cumberbatch can wear a suit with ease but boy, does he ever look good dressed down too.
Wearing a big grin on his face, the 38-year-old Brit looked handsome as usual when he sat down with DeGeneres, who asked him about why his fans call themselves "Cumberbitches" and his recent photobombing at the 2015 Golden Globes, to which Benny said wasn't planned.
"Somebody asked, for the record," Cumberbatch said about whether he would photobomb at an awards show after he did it at the 2014 Oscars, "and I said, 'No, that's never going to happen again. That was a one-off thing. And then Meryl Streep and [Margaret Cho playing] someone from North Korea stood right in front of me for about five minutes trying to take a photograph."
He continued, "This is ridiculous. I just jumped up into the camera. This is shameless."
We can't wait to see him in a suit again!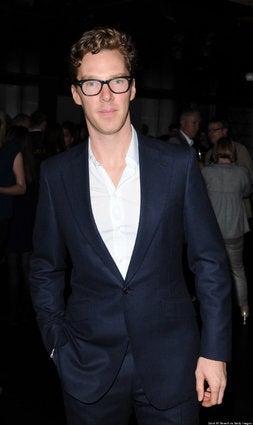 Benedict Cumberbatch's Hot Moments Of 2014