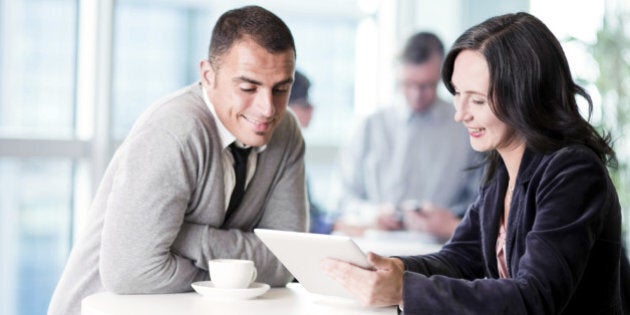 Regardless of the strength of their convictions, employees have a hard time standing up to their bosses and co-workers when they are fatigued. So it should come as no surprise that a recent study, published in the Journal of Applied Psychology, suggests coffee as a way to resist succumbing to unethical pressures in the workplace.
Is coffee a means to better professional ethics? Researchers at the University of Washington, the University of Arizona and the University of North Carolina looked into the possibility that a cup of java might help sleep-deprived employees control their behavior and resist pressure.
"Our research shows that sleep deprivation contributes to unethical behavior at work by making you more susceptible to social influences, such as a boss who tells you to do something deceptive or unethical," said Michael Christian, a professor at UNC Kenan-Flagler Business School, in a release from the study's authors. "Caffeine can help you resist by strengthening your self-control and willpower when you're exhausted."
In light of their findings, the researchers provided a number of recommendations for employers looking to reduce the risk of "ethical lapses" caused by sleep deprivation. In addition to providing caffeine in the workplace, employers could consider placing restrictions on overtime, offering sleep awareness training or even allowing office napping.