Stephen Harper's son has penned a column criticizing the fiscal policies of Justin Trudeau and his father.
The column is co-authored by fellow Queen's University student Ethan Vera. The two write that, "like a defibrillator applied to a patient who hasn't experienced a heart attack, fiscal stimulus used improperly has negative consequences."
"Under Pierre Trudeau's governments of the 1970s and 1980s, the country experienced growing deficits, slowing growth, rising unemployment and rising inflation," the two write, adding that the previous Conservative government's use of stimulus spending during the 2008 financial crisis was "appropriate."
Interim Conservative Leader Rona Ambrose tweeted out Harper's column and worked in a dig at the prime minister.
"Here's the son of a former PM, but this one knows economics," she wrote Thursday.
Other Conservative politicians shared Harper's column on Twitter as well:
Former Tory staffer Michael Sona, who was convicted in the robocalls scandal, commented on the piece as well:
Harper and his sister Rachel appeared at a few Conservative events during the last federal election campaign, but otherwise largely stayed out of the spotlight while their father was prime minister.
Harper and Vera are members of Queen's Global Markets, an economic think tank run by students, according to their bio in the Citizen.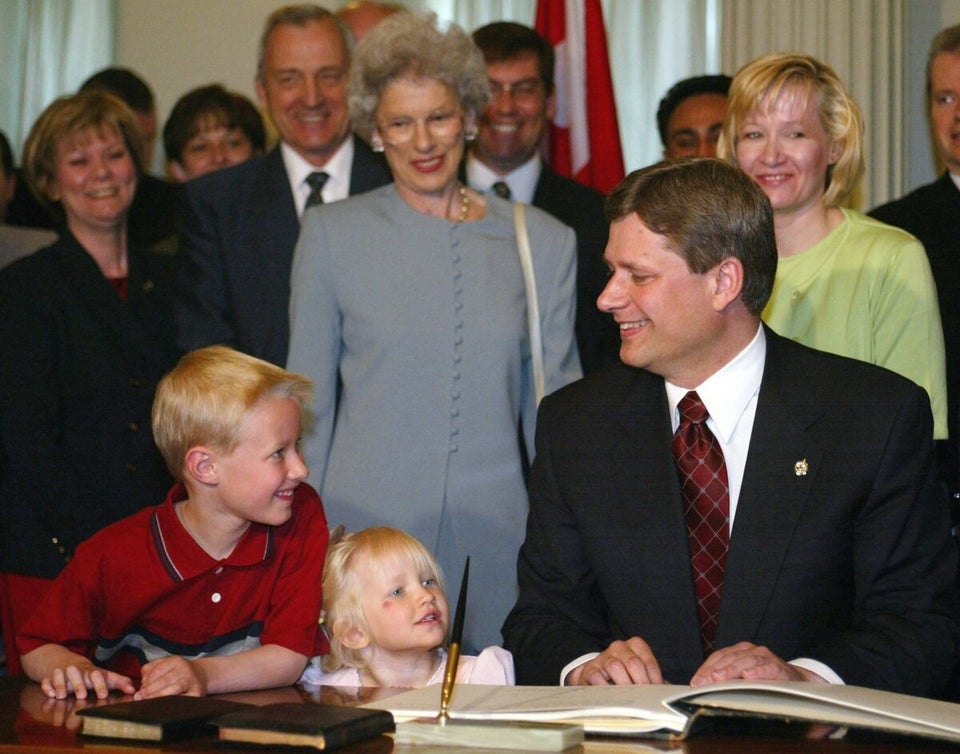 Harper's Family Then And Now
Popular in the Community