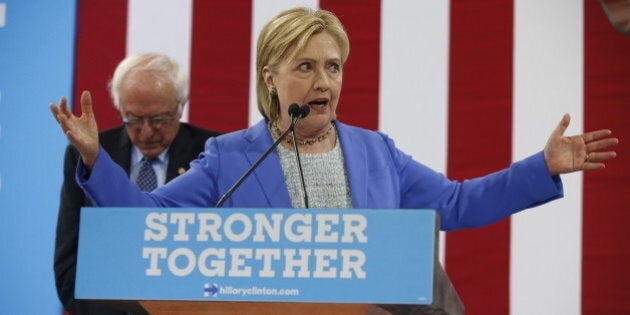 Bernie Sanders had failed to live up to the expectation of his people in the wake of the controversy surrounding the democratic nomination process.
He might have chosen to go with the flow to avoid rift in the party -- a move that would weaken their momentum and strengthen their adversaries.
He might have chosen the principle of forgive and forget for the betterment and well-being of the party, in order to create a unity to defeat Mr. Trump in the November election.
But those who have trusted him will feel betrayed. They have expected a lot from him when he had the chance to speak to the American people on the first night of the convention.
He could have chosen a different path in support of principle and conviction by offering a viable alternative to those who are not satisfied with how things are going. He could have risen to the challenge by forming an alternative to both Trump and Clinton. He would have made history if he had reinvented the political wheel and brought some fresh air into the room.
His people are overwhelmed by frustration and anger. As indicated by the BBC News, many were angry and frustrated at the prospect of having to choose between Republican nominee Donald Trump and Democratic nominee Hillary Clinton. Many said they would vote for Green Party candidate Jill Stein to avoid having to vote for Mrs Clinton.
Bernie Sanders' supporters felt betrayed by his move to support Hillary Clinton for nomination. Disappointment in Mr. Sanders cascaded across the Internet as he embraced his former rival, as reported by the New York Times, describing her as a comrade in the fight to overhaul a rigged campaign finance system and lift the poor out of poverty. The sadness was most evident on the Facebook page where the Vermont senator explained his decision in a message titled "Forever forward," drawing responses infused with a skeptical refrain: Never Hillary.
"You broke my heart and betrayed the left Senator Sanders," wrote Cesar Agusto Diaz, a Sanders supporter from New York.
The American people are faced with a big dilemma. As polls after polls show, the majority are not happy with either Donald Trump or Hillary Clinton. Bernie Sanders should rise to task to offer an alternative -- a viable alternative to the two offers on the table.
He should consider making history by forming a viable team in the arena so that those are not comfortable with the menu can still have something else to consider. The world is vast enough and should have more alternatives for people to choose from, instead of making it look narrow.
Sanders has a moral obligation to make history by opening an area for people to be able to breathe for fresh air. They now feel the room has be closed tight with small area to maneuver.
Follow HuffPost Canada Blogs on Facebook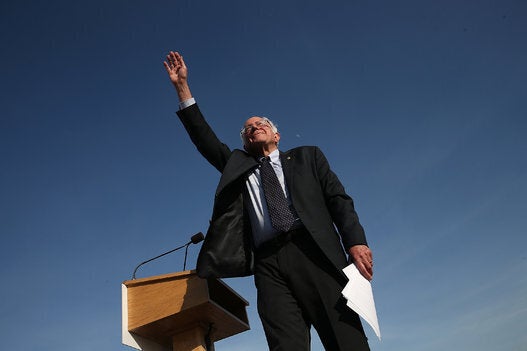 Bernie Sanders On The Campaign Trail
Popular in the Community