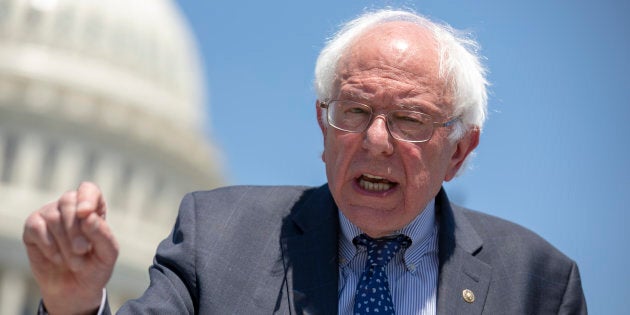 OTTAWA — U.S. Sen. Bernie Sanders weighed in on the spat between Saudi Arabia and Canada Monday, calling Riyadh's decisions to expel the Canadian ambassador and to freeze new trade and investment an "outrageous move."
Sanders defended a call from Foreign Affairs Minister Chrystia Freeland urging Saudi authorities to release recently jailed women's rights activists, including Samar Badawi. The Vermont senator said it's fair for democratic governments to express concerns about human rights issues and called on the U.S. to follow Canada's example.
Badawi is the sister of blogger Raif Badawi, a prolific activist who was arrested in 2012 and sentenced to 10 years in prison, and 1,000 lashes, for insulting Islam. Raif Badawi's wife Ensaf Haidar recently became a Canadian citizen, along with their three children.
But Sanders' words seemed to have gone unnoticed in Washington.
An U.S. State department official told HuffPost on Tuesday that the government is aware of the dispute, and are choosing to play an observer role in the sudden tension the two countries.
"Canada and Saudi Arabia are both close allies of the United States. I refer you to the Canadian and Saudi Ministries of Foreign Affairs for further information," the official wrote in an email.
Riyadh announced on Monday that Canadian Ambassador Dennis Horak would be given 24 hours to leave the kingdom following two tweets from Canada's foreign ministry last week.
In a statement on Monday, Freeland said the Canadian government is "deeply concerned" about Horak's expulsion.
"Canada will always stand up for the protection of human rights, including women's rights and freedom of expression around the world. We will never hesitate to promote these values and we believe that this dialogue is critical to international diplomacy."
The Canadian embassy in Riyadh will continue regular operations.
Watch: Why Saudi Arabia is retaliating against Canada
On top of Horak's expulsion, Saudi Arabia announced that it would be uprooting 16,000 Saudi students studying abroad on scholarships in Canada — weeks before school picks up again in September.
It's a response that Canadian officials likely could not have anticipated, according to Prime Minister Justin Trudeau's former policy adviser.
"Now it's time for a bit of diplomacy to lower the temperature, while remaining firm on the human rights position," said Rolad Paris.
He explained that Canada's criticism of the ultra-conservative kingdom's human rights record is an opportunity for Saudi authorities to seize and win support at home by hitting back at critics.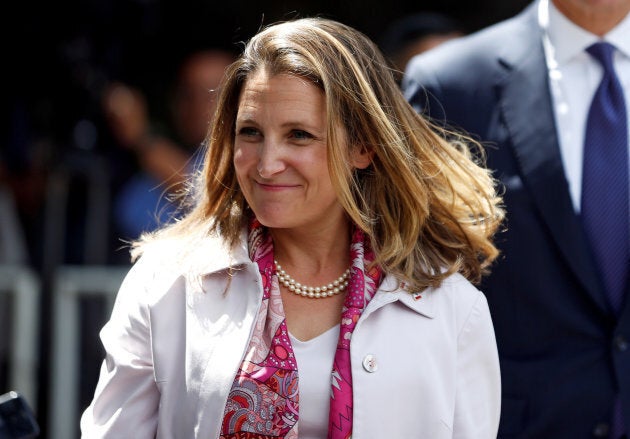 Canada isn't the only G7 nation that has recently drawn ire from Riyadh.
Saudi Arabia's foreign policy approach started to show a more aggressive edge last year following the appointment of Mohammed bin Salman as Crown Prince.
The crown prince is also behind the kingdom's now frosty relationship with Germany after former German foreign minister Sigmar Gabriel made a comment to reporters in November about "adventurism" spreading in the region.
In response, Saudi Arabia recalled its ambassador in Germany. And time doesn't seem to be helping to heal relations between the two countries.
With files from Akbar Shahid Ahmed