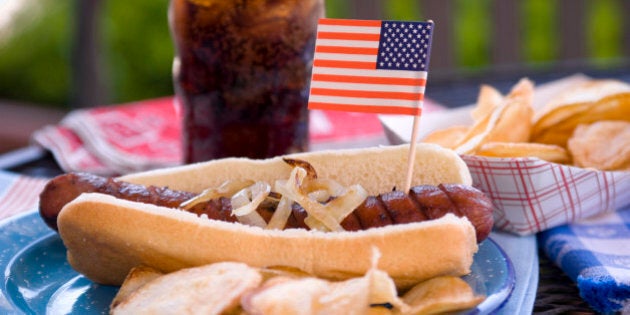 Whether you love it or you love to hate it, there's no denying that America's mouth-watering street food hits the spot every time.
From the chip trucks that line the beachfront in California, all the way to the city centre stalls of New York, the United States has quite an array of food that you can choose from.
Perhaps you've already visited and are enjoy reminiscing about these delectable devils, or perhaps you're in the planning stages of booking your next trip. Either way we hope that this post inspires you to go a little wild and put your pallets to the test.
The classic and unforgettable deep-dish pizza of Chicago is well known across the globe. Though the crust is relatively similar in size to a normal pizza, the toppings and thick layers of oozing cheesy delight make this dish one-of-a-kind.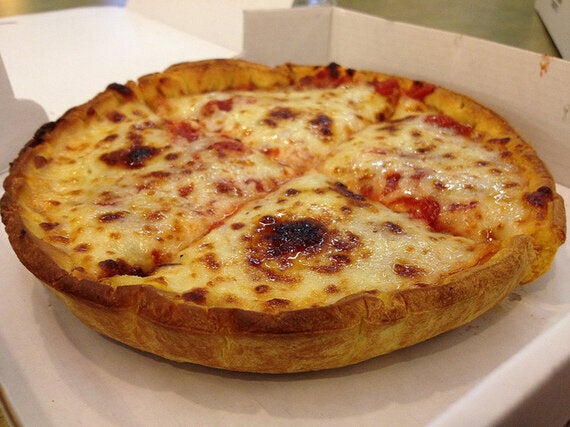 Photo Credit: Phil Denton
Call it what you'd like, but these hot dogs have always been the perfect way to end a craving across North America. Whether you're actually at a ballpark or just stopping by a stall next to the road, hot dogs are a quick and classic way to curb you hunger. Top your dog with whatever your heart desires and don't forget the classics -- mustard, ketchup, relish and onions!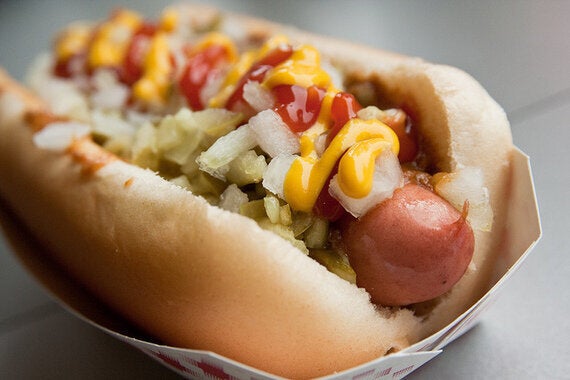 Photo Credit: Steven Depolo
Though not as commonly spotted as the classic ballpark hot dogs, baked mac 'n' cheese wins hearts over from miles away. Freshly made pasta covered in melted, stringy cheese and topped with any of your favourites including fried onions, bacon, green onions and more!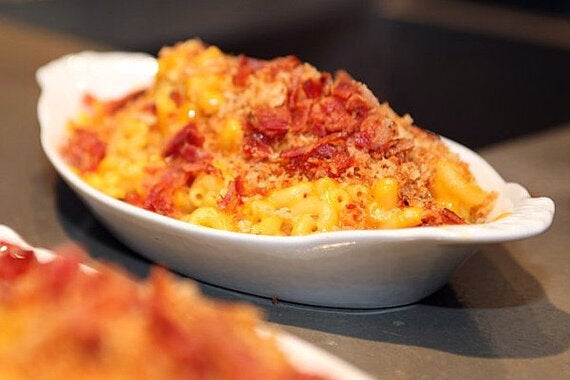 Slow-cooked meat so tender that it melts in your mouth, this sandwich is a popular American barbeque cuisine that you'll find in some of the countries most famous street vendor fairs and events. Loaded with sauces and any other ingredients that your heart desires, the pulled pork sandwich is hard to beat.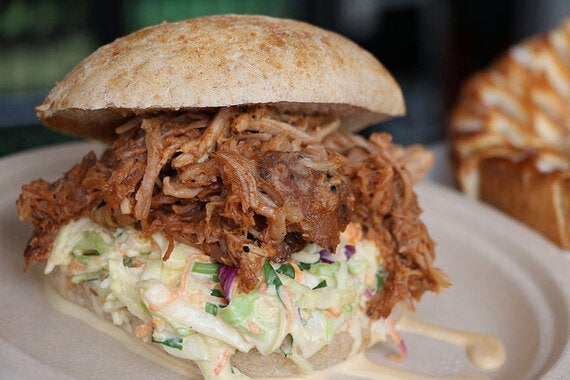 Photo Credit: Nationalmuseet
Burgers and fries, what more do you need? You won't have to look far for this American specialty as you'll find most of the street vendors and food stalls are within walking distance from one another on America's most popular city streets. The classic burger and fries hold quite the historical significance in the USA. Don't expect just any burger, many of the American street food vendors make a point to create the world's most unique burger combinations.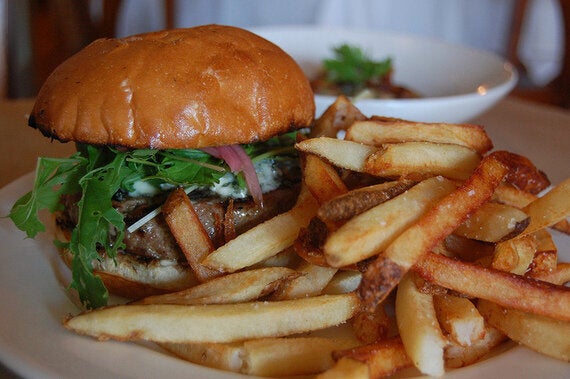 Just as you may have guessed, this dish is made of chili, cheese and French fries, often topped with a few garnishes and ready to serve. You can find chili cheese fries at fast food restaurants and throughout many of the major cities across the USA. A little tip: let the cheese melt to perfection before indulging in this delicious dish.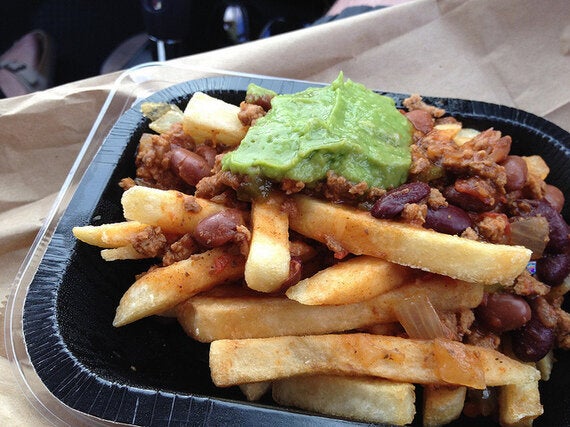 If you like potato, there is not a loaded baked potato in the world that won't satisfy your street food temptations. Vegetarian or not, the loaded baked potato will fulfill all your foodie dreams. The base of the baked potato is cooked with cheese, milk, sour cream, salt and pepper. Though common toppings include bacon, green onion and topped with cheddar cheese, you'll notice that most street vendors choose to make their own variations of this tasty dish! If you're looking for some inspiration check out these 23 different ways to eat your loaded potato for dinner!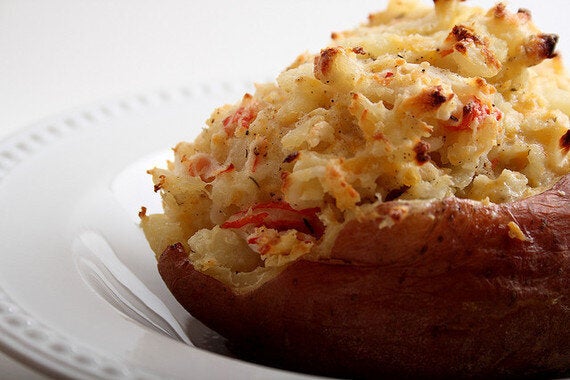 Photo Credit: Alan Sheffield
Traditionally a Portuguese specialty, the churro gained a lot of popularity over the years in Southwestern USA. It is a fried pastry made with dough and covered in cinnamon and sugar. If you're looking an extra-sweet escape, find a local café that serves it just as they do in Spain, France and Portugal, with a steaming hot cup of cocoa.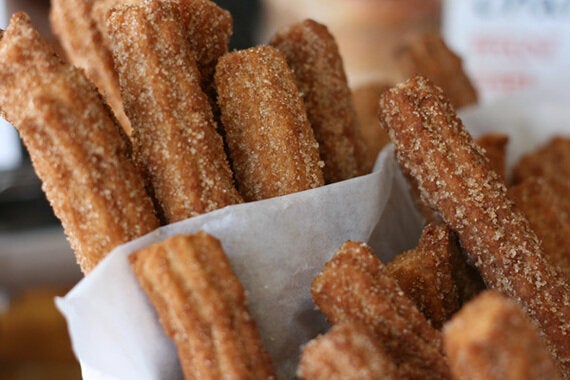 Photo Credit: cherrypatter
Is it possible we saved the best for last? Okay, perhaps the classic ice cream sundae doesn't beat out all of the mouth watering street food dishes mentioned above, but it's certainly a favourite for many Americans. This recipe includes a few scoops of ice cream and a combination between chocolate sauce, strawberry sauce, sprinkles, peanuts, cherries and bananas. However, if you're looking to hop off the 'classic' trend and try something new, there are more than 40 different ways for you to create your perfect ice cream sundae.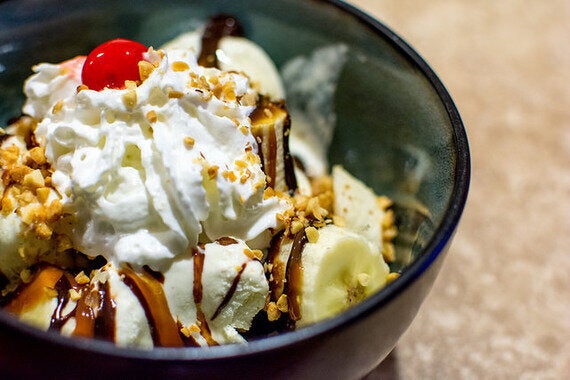 Photo Credit: Makia Minich
What do you think? Are there any other awesome American street food dishes that you'd add to the menu? There are so many fantastic reasons to explore the United States, but what is better than adding a wonderful meal to every day of your explorations?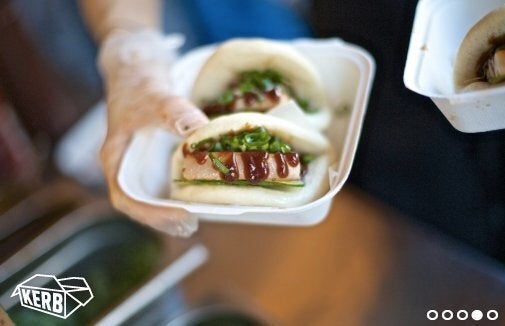 5 Of The Best Street Foods For 2015