Whew, we're glad the morning of April 1, 2014 is over. We're exhausted from sorting the genuinely unbelievable stories from the bonafide fake ones. But we must admit: B.C., you're pretty funny.
The most epic name change in B.C. comes as the northeastern city of Dawson Creek becomes Dawson's Creek. Mayor Dale Bumstead (yes, that's his real name) told the Alaska Highway News that the switch would allow the community to leverage the brand of the American TV drama that ran from 1998-2003.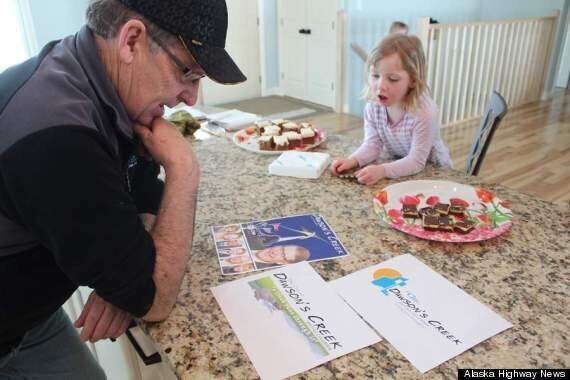 Mayor Dale Bumstead looks over the logo options for Dawson's Creek, B.C.
The mayors of Saanich and Oak Bay are asking the province to change the name of the University of Victoria to the University of Saanich-Oak Bay to better reflect the campus location, reported the Times-Colonist.
Sadly, USOB is not to be.
Registration for Simon Fraser University's "Semester in Space" program closed as soon as it opened. Students were offered a chance to study at a campus located in space for three months.
The "satellite" initiative came with an impressive promo video featuring former astronaut Robert Thirsk and Jon Driver, SFU's vice-president, academic.
Independent journalism is a tough industry these days. The Tyee announced it will branch into medical marijuana, with a grow lamp under every desktop.
"Each reporter will be responsible not only for his or her news beat, but for cultivating and delivering on deadline the cannabis crop that pays their way," said the online news outlet.
"While our reporters continue to smoke out the hidden agendas of those in power, we'll be asking you to smoke a little more, too. Remember, it's not just for your glaucoma. It's for better independent journalism."
A kale-centric store sounds extremely plausible in Vancouver. Brassica & Co. had a sleek website, active social accounts, street address — and even sent kale bouquets and T-shirts to media, heralding the boutique's opening.
Its products included kale seasoning to go on kale chips, kale-flavoured beer and kale perfume. A "quinoa collection" was also in the works.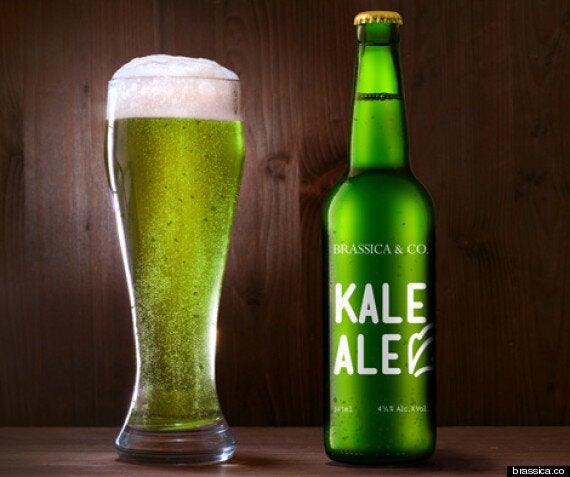 The Pattullo Bridge will be torn down and replaced with a two-lane bike bridge called the Fraser Crossing, reported The Peak 102.7. The initiative passed with support from the mayors of Surrey and New Westminster, said the radio station.
Yeah, the wheels fell off that one fast.
Vancouver City Hall to move
Plans to build a new city hall at Waterfront Station were leaked to Vancity Buzz. It even included conceptual drawings of the 43-storey, cylindrical office building that would house up to 6,000 office workers. The story was so realistic, most people left comments about the proposal's merits and architecture.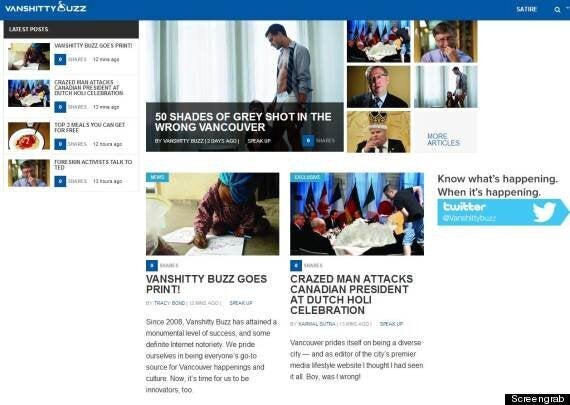 They say imitation is the highest form of flattery, but what does parody say? One of Vancouver's leading blogs was satirized in Vanshitty Buzz, a website that featured stories such as the top three meals you can eat for free and foreskin activists protesting Bill Gates at TED.
UBC's student newspaper, The Ubyssey, was behind the spoof. Its website provided a re-direct to Vanshitty Buzz.
Bleary-eyed listeners of The Early Edition on CBC Radio awoke to the news that a marijuana vending machine was going to be installed in a seniors' home.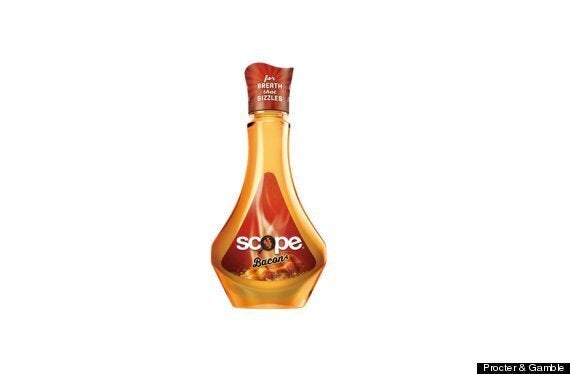 Best April Fools' Day Pranks By Companies
Popular in the Community