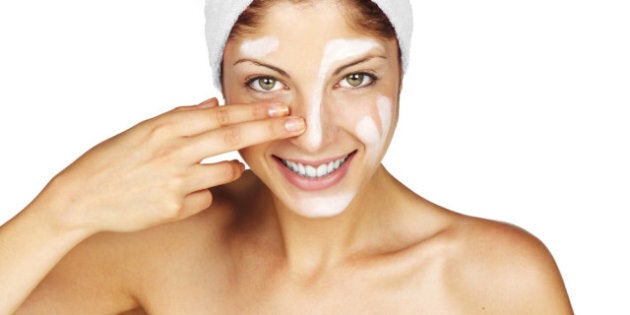 Is your overheated home and the biting winter winds wreaking havoc on your once soft and dewy skin? The trick to staying supple during the colder months—and not verging on reptilian—is to moisturize with a body cream that's richer than the one you use in the summer.
That's right, the good stuff.
Here are five lush moisturizers to rejuvenate that dermis and get you back on track to beautiful this winter.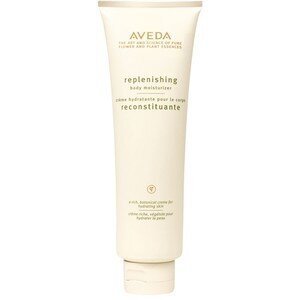 Best Beauty Products 2012: 5 Moisturizers That Really Work
Aveda Replenishing Body Moisturizer
Start replenishing your winter-weary skin with this vitamin-infused moisturizer that also includes this key skin-saving ingredient: Meadowfoam seed oil. Massage your skin in circular motions after a shower or bath. Your skin will thank you. Aveda Replenishing Body Moisturizer, $32, at Aveda salons, spas and stores, 800-689-1066, aveda.com
Are you a die-hard fan of Moroccanoil's hair-changing treatment products? Well, introduce your winter-wearied skin to Moroccanoil's skincare hero: The Body Souffle. This lush, rich moisturizer features the signature hair serum scent as the olfactory base. And when you apply, follow this skin-saving tip from Jemy Dayrit, Moroccanoil spa educator and massage specialist. "Moisten your skin before applying a moisturizer to get a little extra hydration. The beauty of the Body Soufflé is that it contains aloe vera which quickly absorbs into skin while adding beneficial nutrients and moisture." Moroccanoil Body Souffle, $52, moroccanoil.com
Burt's Bees Soothingly Sensitive Aloe & Buttermilk Body Lotion
This buttery body cream lasts for 24 hours. Our prayers have been answered. Stay soft all day—and night—with a moisturizer that powers through the hours as hard as you do. Perfect for the most sensitive skin, too. Burt's Bees Soothingly Sensitive Aloe & Buttermilk Body Lotion, $13, at select natural, grocery, drug, and mass retailers, burtsbees.ca
Lush Dream Cream Hand & Body Moisturizer
Natural beauty brand Lush always gives us sweet-smelling beauty essentials that make us feel, well, lush! The Dream Cream packs a one-two moisture punch: It moisturizes your dry skin with a calming blend of oat milk, lavender and chamomile to care for irritations (no more scratching!), and employs olive oil and cocoa butter to virtually banish your dry, chapped skin. Brilliant. Lush Dream Cream Hand & Body Moisturizer, $27, at Lush stores, lush.ca
Dermalogica UltraRich Body Cream
Want a lush, rich body cream that takes your skin from dry to dewy? Try Dermalogica's Ultrarich Body Cream that's infused with Protection hyaluronic acid and pro-vitamin B5. Sans fragrances and colors. Magnifique! Tip: Give yourself a DIY spa experience by blending with the brand's Stress Relief Treatment Oil. UltraRich Body Cream, $68, at select skincare centres, salons, and spas, dermalogica.ca
RELATED: 30 Basic Beauty Tips You May Not Know But Should (PHOTOS)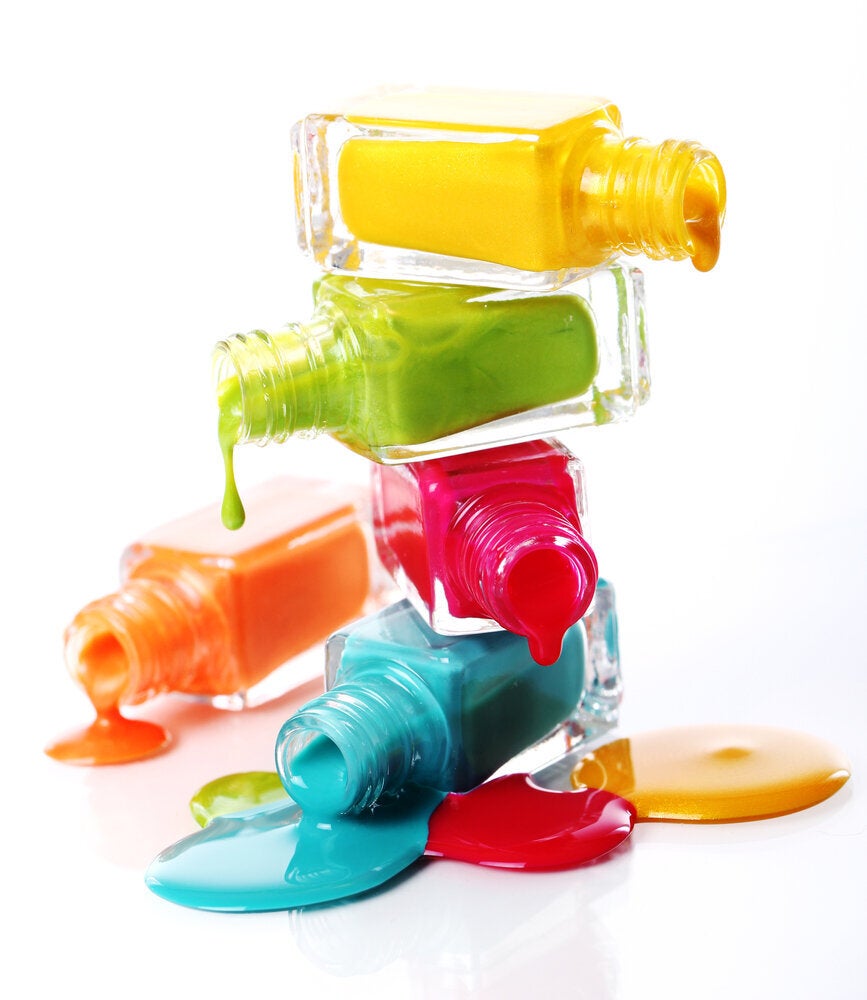 30 Beauty Tips Everyone Should Know
4 coats sure to make you look slimmer
Popular in the Community