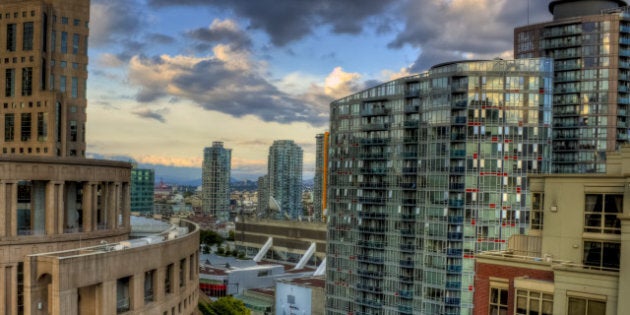 What are the best and worst buildings in Vancouver? We all have our own personal loves and hates (B.C. Place, Stay Puft Stadium, anybody?)
We asked some prominent B.C. design gurus what they thought.
Architect and planner Michael Geller (@michaelgeller) says a building works when it meets the taste of the general public, rather than an expert's. He believes that people like a level of decoration and attention to detail that puts a building's design beyond the norm.
Prolific architect Bing Thom (@BTArchitects) says a building is beautiful when it resonates with its space. It must be "well-mannered," not jarring, disturbing or boring, he told Huffington Post B.C.
SFU Urban Studies student Brandon Yan (@pre_planner) feels that, for a building to be attractive, it must use simplicity and quality harmoniously and combine form with function.
With these definitions in mind, here are some of their picks for the prettiest and the ugliest buildings in Greater Vancouver.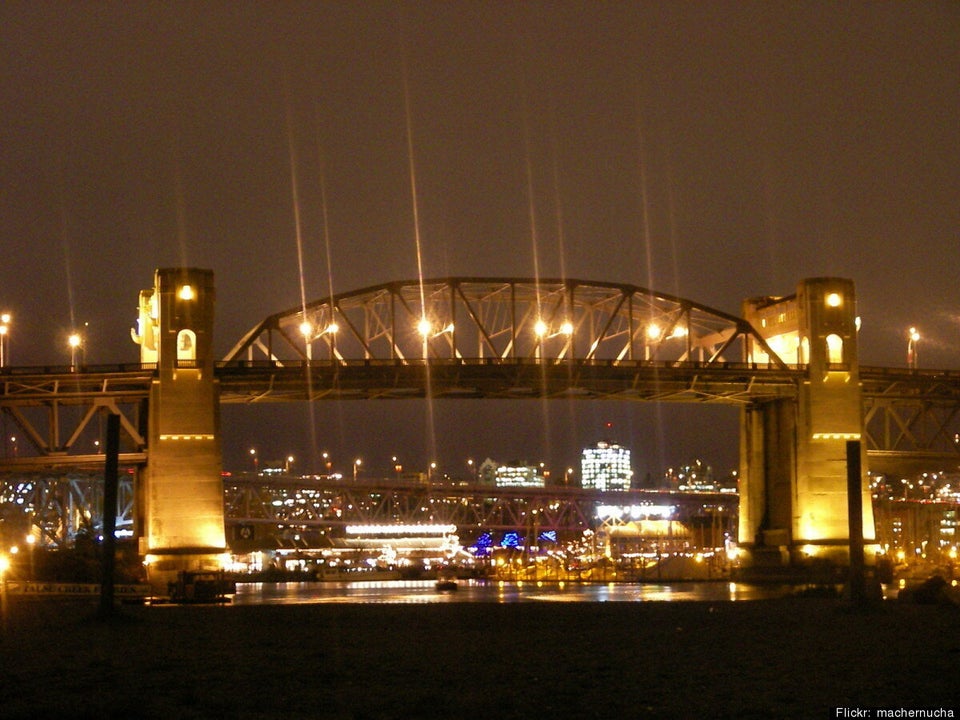 Greater Vancouver's Most Beautiful Buildings
Vancouver's Most Beautiful Buildings
Built in the 1930's, the Burrard Bridge carries motorists, cyclists and pedestrians across False Creek into the downtown from the affluent Kitsilano area. Architect Bing Thom says it's a "gateway to the downtown" that has aged very well.
6. Millennium Line Skytrain Stations
Not so much a building as an infrastructure project, every station along the line that carries commuters from Vancouver to New Westminster and Coquitlam features a unique design. SFU design Brandon Yan says they provide a "wonderful experience for transit users."
5. Robson Square, Vancouver
Two glass domes, skating rinks and a downtown UBC campus, this underground public space was a hotbed of activity during the 2010 Olympic Winter Games. Architect Bing Thom calls it a "garden in the middle of the city."
4. Vancouver Public Library
Designers in Greater Vancouver really value their libraries. Vancouver's downtown branch not only offers mounds of books, but a public space that all people can enjoy. Says SFU design student Brandon Yan: "It's a building that stands out frmo afar but offers people a wonderful haven in its glass atrium."
3. Woodward's Building, Vancouver
Former Vancouver city planner Brent Toderian admires the Woodwards building more for its mix than its architecture. The building is a unique experiment, combining market housing with non-market units, commercial space and plaza.
2. Marine Building, Vancouver
Construction began in 1929, and Vancouver had seen "nothing like it." It is decorated all over with art deco images of Canada geese, sun rays and marine life. Architect Michael Geller: "If you did a survey, most people in Vancouver would say it is one of their favourite buildings."
1 . UBC Museum of Anthropology
Arthur Erickson was inspired by Northwest Coast post and beam structures when he designed this museum at UBC. Vancouver architect Michael Geller doesn't like concrete, but he makes an exception for this one: "I would say that people find that anthropology museum to be an attractive building, even if they're not exactly sure why."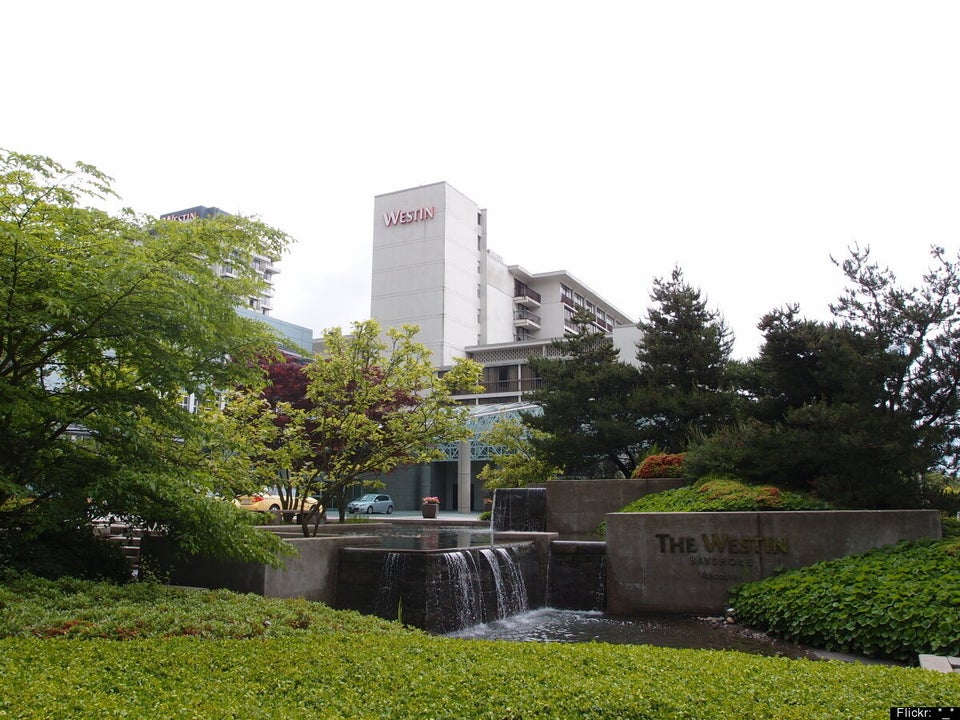 Greater Vancouver's Most Ugly Buildings
Greater Vancouver's Most Ugly Buildings
7. Westin Bayshore, Vancouver
Former City of Vancouver planning director Brent Toderian is blunt in his assessment of the Westin Bayshore hotel. He doesn't like how it stands out on the seawall edge near Stanley Park, nor is he much a fan of its main tower's beige exterior.
6. HSBC Building, Vancouver
The HSBC Canada building is a mixed office tower and indoor public space, with a giant pendulum. This also happens to be where the HuffPost BC office is located. Architect Michael Geller: "That grand hall with the pendulum, I think people are impressed with that, but it didn't quite come together as a beautiful building."
5. The Erickson, Vancouver
Talk about a building that looks as though its been shaped by the elements. The Erickson on north False Creek looks as though an earthquake mangled its structure. Vancouver architect Michael Geller's assessment of the building is simple: "It's a bit wobbly."
4. Cascades Casino, Langley
Langley's Cascades Casino was meant to be played in, not looked at. It offers a casino with slot machines and a hotel/convention centre. But from an outside perspective, SFU design student Brandon Yan says "[It's an] ugly hotel with what looks like a pre-fab warehouse attached to it."
3. Simon Fraser University, Burnaby
Arthur Erickson took inspiration from the Acropolis in designing a structure that's more fun to walk through than to look at. Architect Michael Geller assesses it thus: "I say that people like stone, but as a general rule, I think people don't like raw concrete or unfinished concrete."
2. Vancouver Aquatic Centre
Vancouver architect Bing Thom feels the Aquatic Centre is a "big box" that just "doesn't speak to the waterfront." He says it was designed in a way that stopped daylighting seeping in and reflecting on the water.
1. Sears Building, Vancouver
The former Eaton's building was built with a box shape that a Vancouver Sun columnist called an "unending urinal wall" when it opened. Today, former City of Vancouver planning director Brent Toderian counts it among the city's worst.