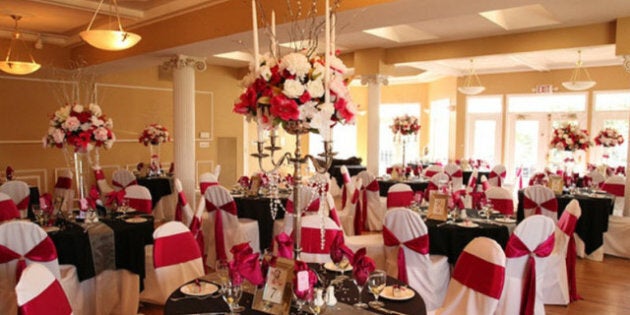 Here at HuffPost Alberta we've been thinking about weddings a lot lately - probably because one of our team members just got engaged and will be getting married in Calgary soon.
Getting married in Calgary can be tricky. There's a lot to be considered. Budget, wedding colours, wedding date, wedding party, wedding favours.. the list is endless. Assuming you've set a budget, one of the first things you'll want to nail down is a venue for your ceremony and/or reception. Where you have your wedding will determine so much more; the amount of decorating that will need to be done, your colour scheme, perhaps even your dress and what your wedding party will wear.
And just as your budget determines your venue, so does your guest list. You want a well appointed space for your ceremony that is just the right size for your crowd - choose something too big and the venue won't have that cozy feeling, choose something too small and your guest will be clamouring for more space.
For those couples who will play host to a large guest list (whether they like it or not) and are looking for a venue that has everything you need - food, AV equipment, chairs, linens and lighting - we've compiled some of the best venues in Calgary.
Text of slideshow continues below: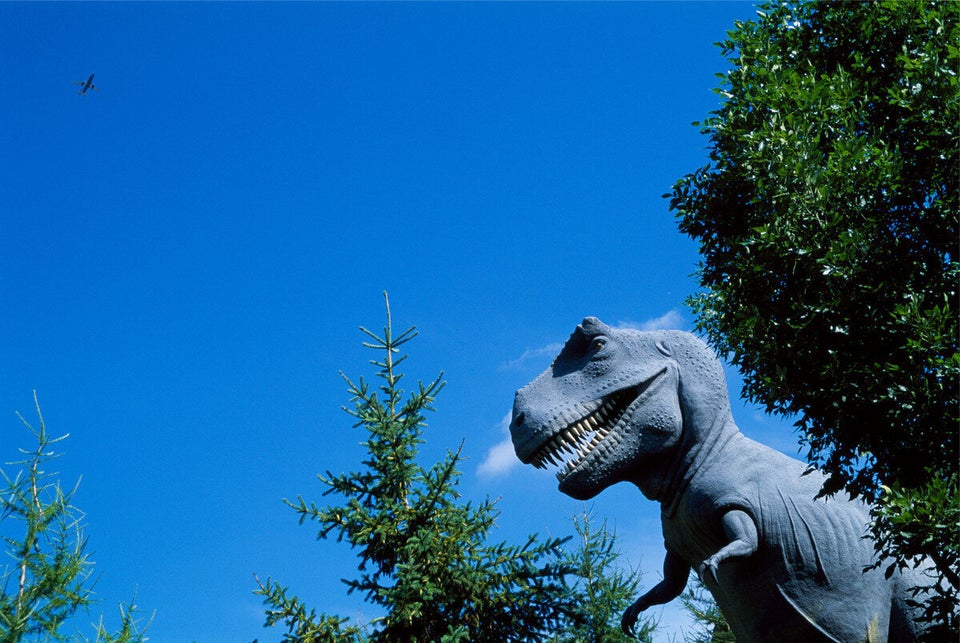 12 Calgary Venues For Your Big Wedding
A wedding at the Calgary Zoo would be an absolute delight for the couple who loves animals. There are plenty of indoor and outdoor areas for your ceremony and/or reception, with the added bonus that you can do both in the same spot.
If you plan to break between the ceremony and reception, guests can entertain themselves by checking out the animals. This would be a great venue if your guest list includes a lot of kids.
Oh, and one of editors went to a wedding here recently and said the food is the best she's ever had at a wedding.
Location: 1300 Zoo Rd. N.E.
Okay. Okay. Maybe the Devonian Gardens in downtown Calgary was better before its makeover. Maybe not. We haven't decided yet.
But for couples looking to infuse a bit of greenery into their big day - especially those who choose a winter wedding - the Devonian Gardens would be a great choice. Not only is the venue unique and tropical, it also has plenty to look at and you could keep decorations to a minimum. Added bonus for being downtown and central, especially for out-of-town guests.
Just make sure none of your guests try to take a dip in the ponds.
Location: Core Shopping Centre
Rafter Six Ranch is the perfect choice for those who want a mountain wedding, but don't want to go to far from the city to do it.
With an old-timey wedding chapel featuring gothic windows and a cathedral ceiling, this venue is perfect for couples who want to embrace Alberta's western spirit on their wedding day. A backdrop of the Rocky mountains makes the perfect picture opportunity and you can have everything taken care of right on sight - ceremony, photos and reception.
While its still fairly close to the city (75 km), you may want to hire a bus for your guests to get back to Calgary, or encourage them to rent one of the ranch's cozy cabins for an overnight stay.
Location: Kananaskis, off Exit #114
Heritage Park is like a step back in time. Picturesque, humble and welcoming are a few adjectives that come to mind.
A wedding at Heritage Park means everything is taken care of for you. Multiple venues, including the option for a outdoor ceremony, means they can accommodate even the largest of wedding. Guest can explore the grounds between the ceremony and reception and there's even the option of having your big day on the park's paddlewheel boat.
Location: 1900 Heritage Drive SW
If you don't mind making your guests travel a bit out of the city, Spruce Meadows is a great place to consider. With the long history of show jumping, the regal venues and the well-manicured lawn, this venue will make any bride feel like Calgary's Kate Middleton.
The event staff promises to cater to any budget and you have a choice of indoor or outdoor venues. There's a chance riders and horses will be training while you tie the knot, so you could have a magnificent backdrop for your guests.
The only downside to Spruce Meadows is that it's quite far to travel, and getting taxi service can be a nightmare.
Location: 1900 Heritage Drive SW
The Lougheed House is another venue with an awesome location. It's tucked away in a quiet part of the Beltline, and has that unique sandstone architecture that speaks of a younger Calgary.
Summertime seems like your best shot for getting married at The Lougheed House. Perfectly manicured lawns and landscaping provide a beautiful backdrop for an outdoor wedding.
The generously sized dining room means plenty of room for a sit-down dinner and your guests will thanks you when the amazing food, for which the Lougheed House has become known for, is served.
Location: 707 13th Avenue SW
Have you ever been inside the Palliser Hotel lobby? The lobby is THE reason to have your reception here. Incredibly intricate, with generous trappings of gold, and regal statues and paintings, getting married at the Palliser will make any bride feel like a princess on her big day.
We're sure there are nice places for a ceremony in the hotel, but our recommendation is to have your ceremony elsewhere and let your guest be taken aback when they enter for your reception.
Having the hotel just upstairs is an added bonus of getting married at the Palliser. Your guest can stumble upstairs when they've had enough.
Location: 133 9th Avenue Southwest
Fort Calgary is, again, another full-service venue in Calgary where you can get it all - room rental, linens, food, drink, etc... With two lovely reception halls to choose from and gorgeous grounds to have your ceremony, you arrange to have your entire day spent at Fort Calgary.
Guests could tour the old military style barracks and homes while you have your post-ceremony photos taken and we hear Fort Calgary's food is really good, too.
Transportation to and from the fort shouldn't be a problem for your guests. There is plenty of parking and it's a very short cab ride or walk from downtown.
Location: 750 - 9th Avenue SE
It's not likely you can have your reception on Stampede grounds during the 10-day Calgary Stampede (it's a bit busy down there, in case you haven't noticed), but any other time of year would be a great time to have a Stampede wedding.
Known for their warm, western hospitality, the Calgary Stampede are pros at hosting groups of any size. Plenty of unique spaces around the grounds, from a log cabin to more sleek modern design, means you can have as much or as little of the western theme as you like.
And if you really want your guests to feel like true cowboys and cowgirls, you can request that line-dancers come and put on a show, or that your guest are greeted by a group of 'branders' who will give your guests a unique welcome.
Location: 1410 Olympic Way Southeast
Talk to any photographer in the city about weddings, and they all seem to recommend Carriage House Inn, and it's understandable why. Sleek, modern decor in all three ballrooms, with gorgeous lighting options, makes this a great place to host an elegant or posh wedding and provides the perfect backdrop for your reception photos.
The Inn can cater to sit-down dinners of 350 people or host small, intimate cocktail receptions, making the possibilities are endless.
It's a fair hike from the city centre, but with an attached hotel guests have the option of heading upstairs when the festivities wind down.
Location: 9030 Macleod Trail South
It doesn't look like much in the photo, but that can be a good thing. Working with a blank slate like the ballroom at the Glencoe Club can provide creative couples with endless opportunities to come up with the exact ambiance they want.
Couples can also choose to have their ceremony at the outdoor altar facing the Rocky Mountains and if you have both the ceremony and reception at the Glencoe Club, your guests could slip in some time at the driving range or a quick round of golf on their beautiful course.
Location: 31002 Elbow River Drive SW
12. The Wedding Pavillion
The Wedding Pavillion has always been a bit of a mystery to us. It's in a bit of weird location - along the side of the TransCanada on the edge of the city - but talk to anyone who has attended a wedding there and they will tell you how beautiful it was.
The staff at the Wedding Pavillion only do weddings, which makes them really good at it. And they also provide services like photography packages, music selection and ice sculptures; services not often offered at other venues.
If you are looking for a true full-service venue where you will have to do little planning, preparation, set up and tear down, this would be a great choice.
Location: 10817 West Valley Road SW
Popular in the Community