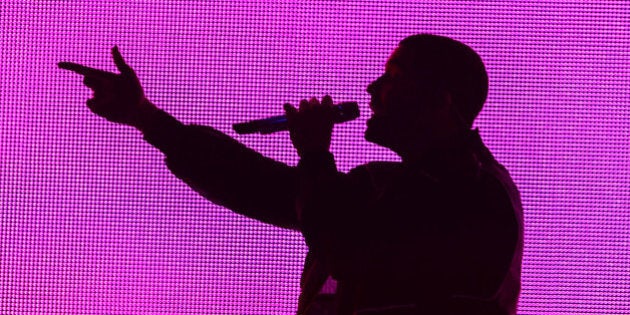 In 2013, more than ever before, Canadian music didn't just follow what was going on in the rest of the world — a world where "pop" continues to be the key part of "pop culture" — it mirrored it.
For all the eyes on Miley's antics, it was actually Justin Bieber leading in the former-teen-idol-outraging-parents-everywhere department. We had our own royal baby in Chavril's "Let Me Go." Arcade Fire is officially the new indie band the indie kids love to hate, not to mention pretty much the biggest rock band around anywhere. Deadmau5 continued to dominate the massive EDM scene. And Drake further cemented the link between rap, superstardom, and basketball.
It's doubtful half the people following these acts even realize they are Canadian, so successful have they become. At home, no one sound or scene dominated — exciting new records included traditional country and the most modern of synthpop. And while the mainstream stars of yore, Celine Dion and Michael Bublé in particular, did continue to sell the most records, acts such as City and Colour and Tegan and Sara were charting too, proving that "Canadian music" is becoming a meaningless designation, as it encompasses all that is good in music, period.
That said, good Canadian music deserves to be called out as such and so here we present our cross-genre, cross-country round up of the best full-length albums made in Canada in 2013.