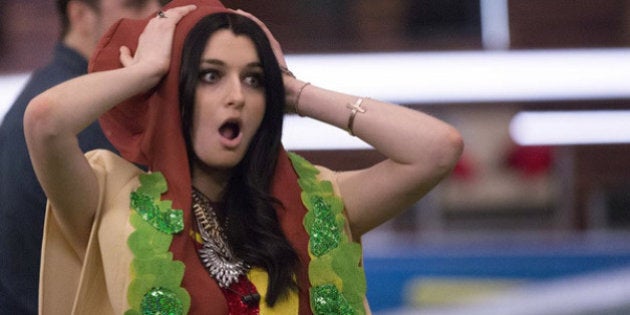 Canadians are hungry for reality TV, apparently. In fact, their appetite is pretty ravenous.
These highlights are just the beginning of a boffo year for this growing Canadian industry, but 10 moments stand out above the rest. Here are our top 10 Canadian reality TV moments of 2014:
With a Jessica Rabbit dress, an element of mystery, and a confident swagger, 27-year-old April Brockman set herself apart from the "Bachelor Canada 2" pack instantly. Tim knew it, too. Though she only greeted him with a few handshakes and a cheek kiss, he asked her to stick around to keep chatting with him, and turned around to watch her enter the house. Come on. It was "showmance at first sight" — the jury's still out on whether or not it was love — and April was the clear frontrunner all season long, despite her reservations and self-professed family drama. Of course she ended up with the final rose. She may have been an on-camera bore compared to Lisa (more on her below), but she took Tim's breath away.
9. Perogies For Dessert?!
Welcome to the TV landscape, "Chopped Canada" Hosted by Dean McDermott of, well, "Tori & Dean" fame, this cutthroat cooking challenge made a major splash in its debut season. Celebrity chef judges Susur Lee and Lynn Crawford brought the right balance of stern warmth to the panel, which changed on a weekly basis. The show will return in January, but its most unforgettable dish, or combination of items, has to be the perogy-kiwi-birch syrup dessert combo from the season finale. It's an unusual mix, but wow does it ever sound delicious!
8. Cormac And Nicole Break Our Hearts
Oh, what a gruelling Roadblock! In an agonizing defeat, the mother-son team couldn't muster up the strength to beat the biathlon in Whitehorse. The challenge required the racer to ride a one-kilometre mountain bike loop before taking aim at five targets. If you missed a target, you had to complete another bike lap to earn five more pieces of ammo. Poor Nicole had to bike for 22 (!) kilometres just to finish the task. She surely knew the team was eliminated, but knowing her son Cormac was watching on, she brushed off the tears and kept going until she finished. Cormac knew their race was over too, but it didn't stop him from cheering on his mom. He was never frustrated, and remained her biggest cheerleader. Exhausted, the two finished the race together.
7. The Demise Of The "First Five"
"Big Brother Canada 2" got off to an incredibly slow start. My dislike of the "MYSTERY HG?!" twist is hardly a secret, and it appeared the "First Five" alliance of Arlie, Sabrina, Andrew, Kenny and Sarah would predictably dominate the game at the expense of our entertainment. But, then it was Canada's turn to be HoH, and they forced the house to flip by nominating "best friends" Andrew and Sabrina. This forced then-under-the-radar players Jon and Neda to get in the game and mobilize their troops, and soon the "Sloppy Seconds" covertly took control of the house. "Big Brother Canada 2" became one of the more unpredictable games in the series' history. It's rare an alliance is completely annihilated like that without a push from a challenge or production interference (see also: the Fall of the Rotu Four in "Survivor: Marquesas"), but in this case, it totally revitalized the game. Oh, and my favourite reality contestant of the year, Sabrina Abbate, made it to the Final Two.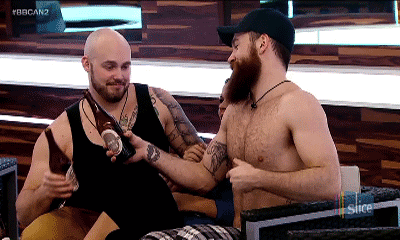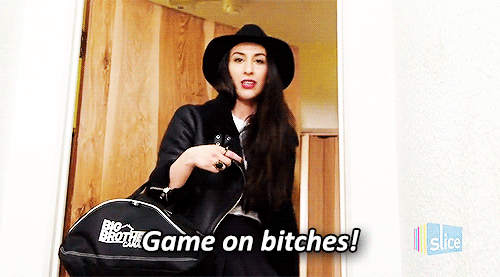 For the second year in a row, the team that won "The Amazing Race Canada" only won where it counted, at the final leg. The Tims saved their victory for the end, as did Muskoka, Ont. bros Mickey and Pete. I'm sure there's some Canadian sportsmanship connection to be made here, but at least we got to have a pantsless dance-off at the finish line.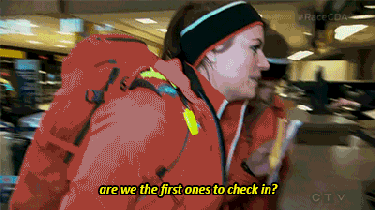 5. Unmasking Tessa And Scott
They're not dating each other! Their on-ice relationship extends to friends-only warmth! When will Tessa meet Scott's new girlfriend? And when will Tessa find time to date? Yes, W's "Tessa And Scott" docuseries pulled the curtain back on the personal lives of Canada's skating sweethearts, and showed how their profession takes its toll on each of their off-ice relationships. It was a sugar-y "30 for 30" documentary about the pair, who went on to win a silver medal at the Sochi Olympics, and made them even more lovable.
4. Lisa Kisses Someone Off-Screen
Sacre bleu! An off-camera makeout on "Bachelor Canada 2" that doesn't involve the handsome Tim? Scandalous! The "evil" Lisa reportedly locked lips with a stranger in Tuscany. I say reportedly because there's no on-camera proof of it! Get on it, producers! Needless to say, her fellow castmates (especially the bland Sechelle) were outraged, and Tim himself had several heart-to-hearts with her about her dalliance. Naturally, Lisa still made the final three, but it didn't stop the claws from coming out wherever possible. After all, Lisa was "trouble" from the second she "spilled" a drink on Jenny at the opening night cocktail party. The nerve! How dare she not be there for the "right reasons"? Oh, the wrath of "Bachelor" contestants scorned, and their supposed moral high ground. There's nothing like it. Can we please have 24 "Lisas" for Season 3?
3. Jon And Neda's "Big Brother Canada 2" Love Story
She was the teacher, and he was her pupil. She the superfan, and he the "Big Brother" rookie. She's a fashion stylist from Vancouver, and he's a hockey stud(ent) from Clarenville, NF. An unlikely pair from the beginning, Jon and Neda developed a brother-sister bond inside the "Big Brother Canada 2" house. In other words, she scratched his back, and he scratched hers. She even waxed his stomach on-camera! In spite of their seemingly endless playfights, pranks and all-out adorable behaviour, their relationship never became romantic until they left the house. Besides, Jon had a girlfriend at the time. The two ran the house for most of the game, but when it came time to get to the Final 2, Jon cut Neda and took Sabrina to the end. He knew he couldn't beat Neda, and Neda would have done the same thing had she gotten to the end. But, this slight wasn't enough to curb their unlikely love story, which played out for all of Canada to see. The two are now dating, and live together in Toronto.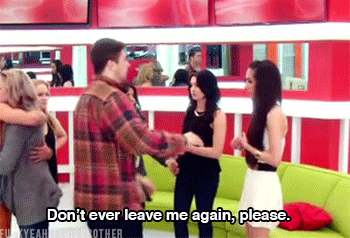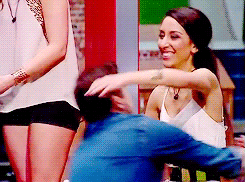 This clip speaks for itself. Sabrina is the best. I may have contributed to 100 of these YouTube views, and have absolutely no regrets about it.
1. Ika Shreds Everybody's Letters From Home
Ika Wong, we hardly knew ye. Like I wrote then, this is a reality TV hall-of-fame moment. All reality TV show producers should get their ideas from the Staples flyers. If there's a sale on paper shredders, why not have a challenge where a marginalized contestant has the choice between winning $5,000 or letting her fellow competitors read correspondence from their loved ones? Oh, and make sure said marginalized contestant doesn't know her rivals are watching and listening to her trash talk them as she cements her decision. It's hard to describe how amazing this moment is.
"Rachelle, f**k you. I could care less about who wants to write you a freakin' letter. You just got one, bitch."
That was just the start of Ika's put-downs.
Spitting vitriol and tears, the rest of the cast is livid that Ika would destroy their only contact with the outside world, and that she would do so with pleasure. Already guaranteed the boot that week, Ika showed all of her cards and shredded those letters with glee. And when she learned the others were watching her all along, and she had to walk back into the house? Gold, Jerry. Gold.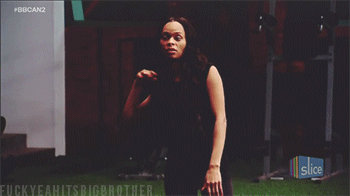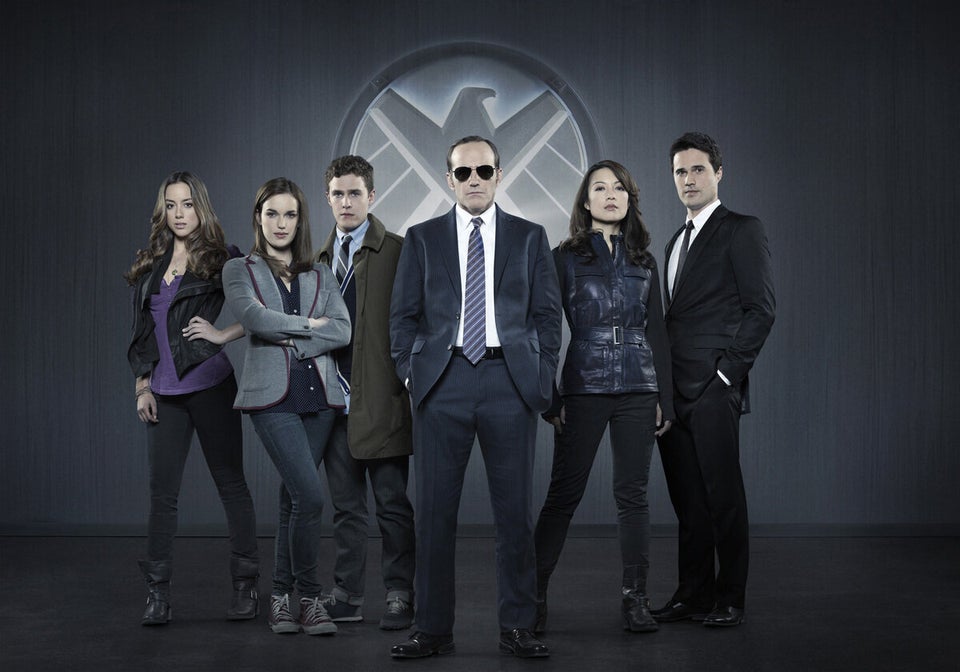 CTV 2014-15 Fall/Winter Lineup
Popular in the Community