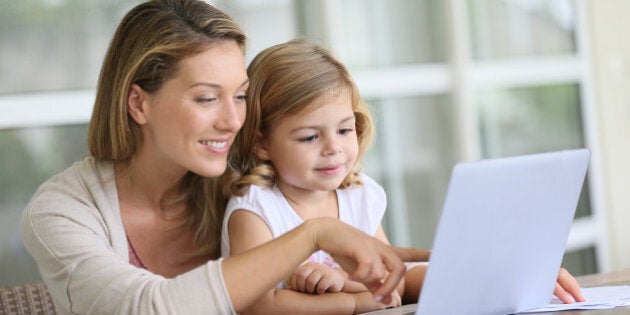 Mothers often struggle to find gifts for their children that are both educational and memorable. But it turns out that sometimes the best gifts don't come wrapped in a box: just ask the children of working mothers to name the best gifts they received. In doing research for my book, My Mother, My Mentor: What Grown Children of Working Mothers Want You to Know. I surveyed and interviewed more than a thousand people, and the grown children of working mothers were very consistent when talking about the gifts their mothers gave them.
The top five gifts working mothers gave their children turned out to be lifelong skills. These were:
Independence. Working mothers encouraged their children to be self-reliant and 56 per cent of daughters said their mother was very helpful in teaching them to be independent. One way mothers did this was by enrolling their children in after school sports and activities. The mothers knew their children were safe and supervised while the parents worked, but the children thought they were in charge. As one daughter said, "Mom was less involved, and since my sister and I were not micromanaged, we became more independent."
Resilience: Working mothers brought home their work challenges as lessons for their children. A mother told me, "I talked to them about difficult bosses and how hard it was when I changed jobs." Working mothers knew their children would face many challenges over their lifetime and it was better to teach the children to solve their own problems than to try to protect them. The children were listening: 47 per cent of daughters said their working mothers were very helpful in teaching them to be resilient.
Confidence. Mothers try to give children the confidence they will need throughout life and the children of working mothers say their mothers do a great job. 42 per cent of the daughters of working mothers regarded their mothers as very helpful in teaching her to have confidence in herself. One daughter expressed it well when she said, "My mom believes in me 110 per cent. She believes in me even when I do not believe in myself. She taught me to be comfortable with who I am. To be confident."
Strong Work Ethic. Working mothers lead by example. When talking about her mother, a daughter said, "Her biggest influence has been on my work ethic. I believe I can do whatever I put my heart into. I see her work so hard and see the time and effort she puts into her job and her family. If she can do it, I can do it." 50 per cent of daughters said their working mothers were very helpful in instilling a strong work ethic.
People Skills. Mothers start early teaching children how to treat other people and what behaviour is acceptable. Working mothers, who were not around for all of their child's day, were often very explicit about teaching these skills, and 30 per cent of sons and daughters said their working mothers were very helpful in teaching people skills. A son said, "My mother taught me to treat people decently. Be honest. Be a good person." Another said, "She taught me empathy. She did not preach it to us, just demonstrated it on a daily basis."
If you are a working mother who is struggling for the perfect gift, rest assured that you are giving your children gifts every day. Not only are you an invaluable role model for them, you are teaching them talents that will last their lifetimes.
Long after treasured toys have been put away, special clothes outgrown, and beloved books placed back on the shelf, the enduring skills you have "gifted" to your children will be used to make them better people. What more could a mother ask?