Any way you cut it, the process of hiring employees that are the best fit for your company can be arduous and stressful. And with so many people looking for employment, we can expect that identifying the right candidate for the job will only get more difficult.
The unemployment rate in Canada is slated to average around 7 per cent over the next year, judging by Statistics Canada data. Add that to the fact that there will soon be an abundance of new graduates ready to enter the workforce (not to mention the vast pool of highly educated and qualified unemployed and underemployed 19-25 year olds) and we have on our hands a high volume of job seekers vying for a limited number of jobs.
The bottom line: it's going to get tougher and tougher to determine the best candidate from the increasing number of applications and resumes being received.
At Search Engine People Inc. (SEP), we're undergoing a period of rapid growth. With just over 100 employees now, we plan to expand our team to 350 over the next five years. That's no small feat on the hiring front. It's not just about growing numbers, but about getting the right people in the right jobs who will work well in our particular corporate culture.
So how does a company hire the right person when there are so many prospects? Here are a few strategies we've been using at Search Engine People.
Make your job posting awesome
A common mistake made by companies is not taking the time to properly draft job descriptions. Cookie cutter, clichéd descriptions will attract cookie cutter, clichéd applications. Your job posting should not only provide details on the skills, experience and background you are looking for in applicants, it should also demonstrate the personality of your company and why someone should apply. Remember, even with tonnes of job seekers, the best talent will be attracted to the best jobs. Put yourself in the position of the job hunter -- you want to work for a company that is dynamic, ahead of the curve and will encourage your professional development.
Make no mistake about it, just as candidates are competing for the job, your company is in competition with other employers when it comes to attaining the top talent. You're not doing yourself any favours by making run-of-the-mill job descriptions. Just as you want your brand to stick out to consumers, you should strive for the same goal with job seekers.
Make your job posting relevant
Since Search Engine People is in the business of digital marketing, we're passionate about targeting and catering to the right audience. We look to engage with prospects and leads in the spaces they like to frequent, so that we are always active and visible in the places they work, play, buy and interact. Why should finding future employees be any different?
The key to attracting the right applicants is relevancy. While job boards like Monster and Workopolis receive the lion's share of traffic from job seekers, they are also more general than alternative options geared toward specific segments of the job seeking market. This doesn't mean you shouldn't list open positions on the former, but looking toward industry-specific job boards can help you pre-emptively filter the large volume of applications being received.
Supercharge your interviewing process
Newsflash: the one-on-one, lengthy, multiple interview process may not be the best way to determine the best person for the job. It monopolizes HR resources and complicates hiring. It gives interviewees more time to think about answers until they reach solutions or wow you with tales of jobs past. This isn't necessarily the best approach if you need someone who can think on their feet and react dynamically to changing situations. So at SEP, we decided to switch it up: Enter speed interviewing.
We took this approach because not only is it innovative, but it appropriately displays the personality and creativity of SEP. Candidates who are interviewed need to be on their toes and react to and answer questions quickly and effectively. Since we are in a dynamic industry, this allowed us to identify the people we felt would best fit with the culture of our company and the nature of our industry. And wow, does it save a lot of time!
Keep in mind that more time spent does not automatically mean you've been more thorough in choosing a candidate. It's more important to use the time you allocate to interviewing in the most effective way possible, and speed interviewing is a great way to accomplish this.
Perhaps the most overlooked aspect of hiring is ensuring that the candidate you've decided to hire still wants to work for you when you are ready to make an offer. A job interview is a two-way street; you get a better feel for the interviewee and how they think, and they similarly make judgements about you, the people they encounter and the work environment your company provides. You want all potential candidates to be psyched when they leave their interview, so that when you offer them the job, they're happy to accept.
In the end, attracting and hiring the right talent is as much about positioning your company as the place to work as it is about the candidates convincing you that they will excel in the role. Keeping this in mind can help you hire the person that not only has the right skills and experience for the job, but also best meshes with your company culture.
Jeff Quipp is an expert on digital marketing. He is the founder and CEO of Search Engine People Inc. (SEP), Canada's largest digital marketing firm, which has been on the PROFIT ranking of Canada's Fastest Growing Companies for the past five consecutive years.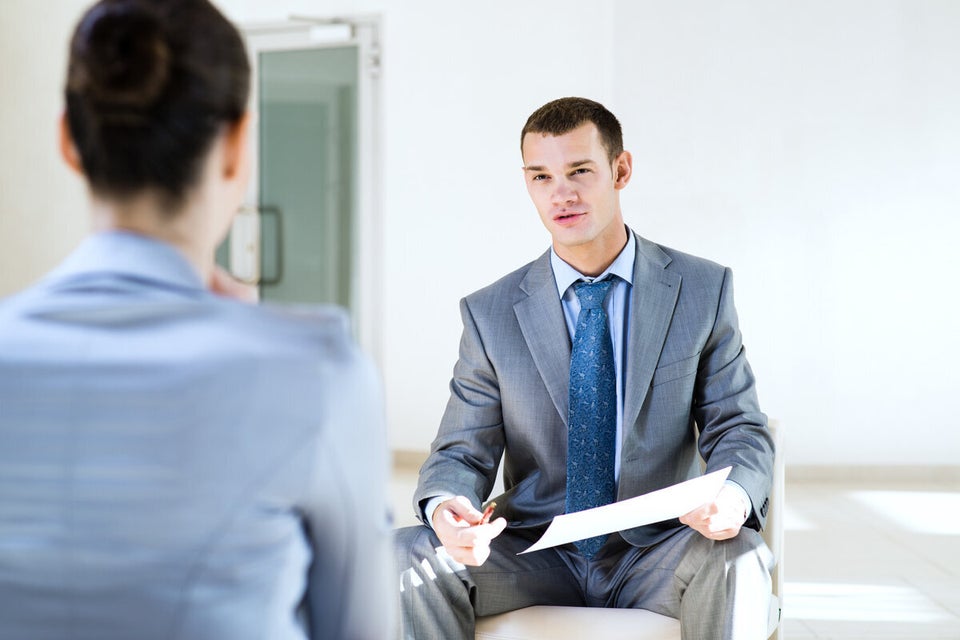 Most Outrageous Job Interview Mistakes