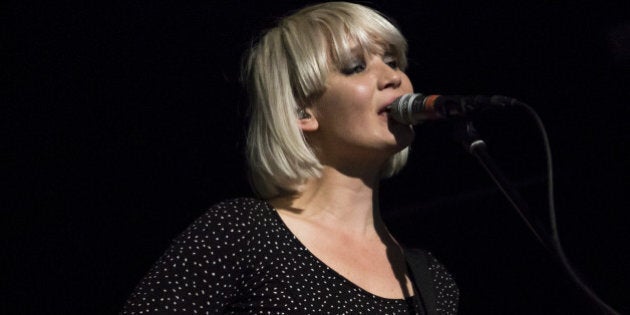 Language adapts over time. Much like "lame" does not refer to a person who cannot walk any longer, "indie music" does not indicate songs and albums made by artists without representation, but rather more colloquially defined as anyone who has a decent or cult following, but probably will not be seen presenting and receiving any awards on MTV or making videos about large backsides.
Indie songs are the ones that pop up when you find yourself watching an Ellen Page vehicle and perk up with a "Hey! I know that song!"
2014 had some interesting experiments, like Parquet Courts making their stamp with some high energy, youthful music we have come to expect from young, New York rascals, quickly followed up with their cheeky side project, Parkay Quarts. There were also some whiffs that fell flat like the Ting Tings attempting to follow their flaccid, sophomore effort "Sounds From Nowheresville" with their third effort "Super Critical," which probably won't be played at either nightclubs or football stadiums, unlike their heavily licensed debut.
But we're here to mark 2014's best achievements. These are our top 10 favourite albums released this year by both veteran indie artists and some exciting newcomers.