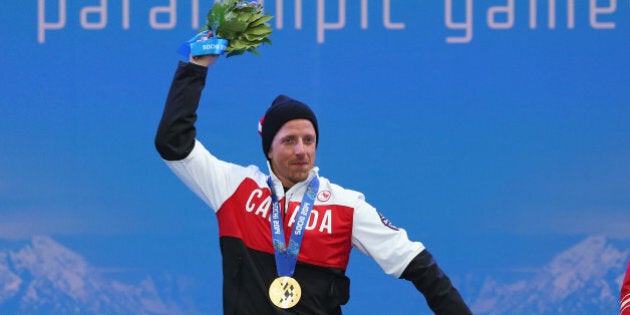 The Games ended Sunday, with Canada finishing third in the medal count. Even with the fierce competition, Canada took home 16 medals - seven gold, two silver and seven bronze.
The games were dominated by Russia, which led the medal count throughout the competition and ended with a whopping 80 medals, including 30 gold. Germany finished in second place above Canada, with 15 medals, including nine gold.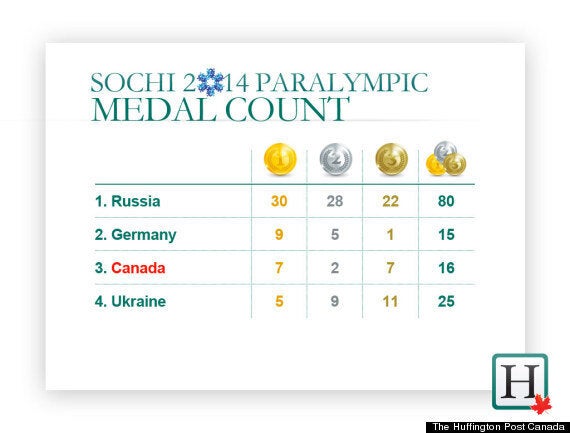 Team Canada managed to leave a mark throughout the Games, overcoming obstacles and even making Paralympics history. Check out our 10 greatest moments: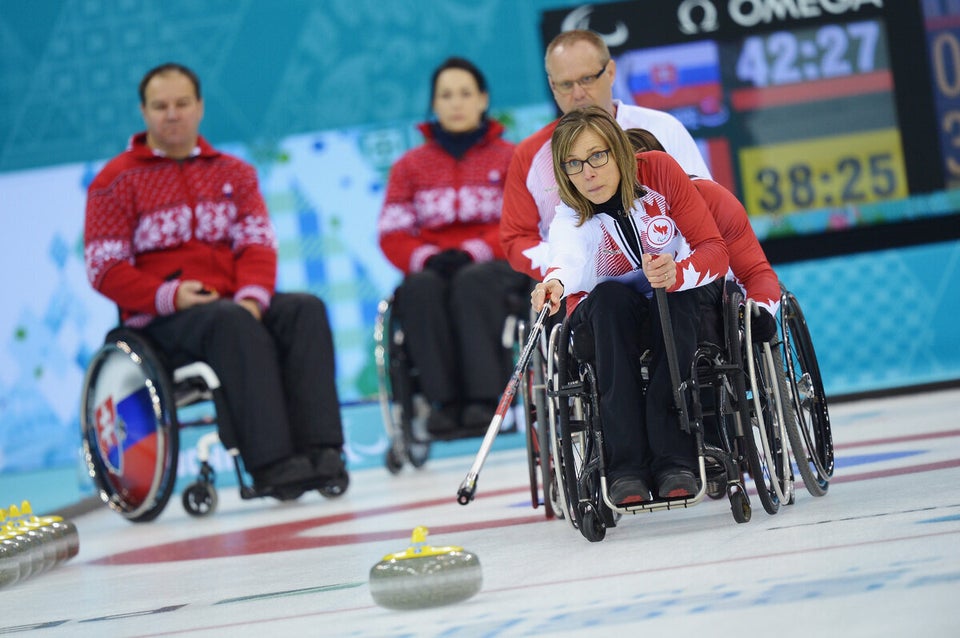 Top 10 Paralympics Moments
He Falls, He Gets Up, He Wins Gold
'Impossible' written in Tetris shapes turned into 'I'm Possible' at the closing ceremony and gave us chills.
Sonja Gaudet, Canada's Opening Ceremony Flag Bearer
Russian athletes set a new record for the amount of medals won at a Winter Paralympics game, breaking Austria's 1984 record by 10 medals.
The bronze medal game against Norway was a shutout win for Canada at 3-0. Gold went to the United States.
16-Year-Old Mac Marcoux Wins Big
The youngest member of the Canadian Paralympics team, Marcoux won one gold and two bronze in visually impaired alpine skiing with the help of his guide.
It's hard to ignore that the Games were overshadowed by political tensions between Russia and other nations, but in Sochi the Paralympics went on as planned, allowing athletes to accomplish what they'd trained for all these years.
Josh Dueck Wins Silver On Injury Anniversary
The Canadian skier won silver on the 10-year anniversary of the day an accident left him paralyzed from the waist down. Dueck was also Canada's flag bearer at the closing ceremony.
Team Canada Dominates Curling
The gold medal win marked the first time Canada won gold in wheelchair curling at the Paralympics, and men's and women's curling at the Olympics. This was the first time a country won all three gold medals in the same year.
First Paralympics Gold for Snowboarding
Bibian Mentel-Spee from the Netherlands, and American Evan Strong became the first Paralympians to win gold in para-snowboarding.