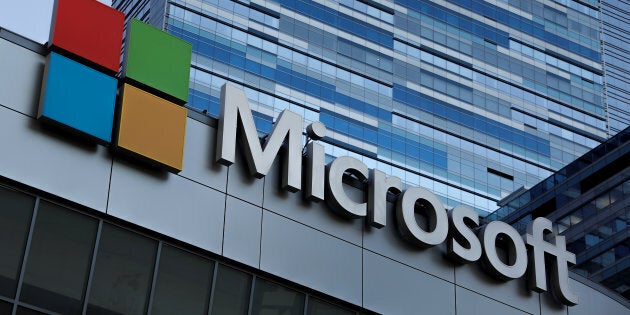 A lot of news happened in 2018. We're looking back at some of the biggest stories from the last 12 months.

Also, we hope you have a great year ahead. Happy 2019.
If your 2019 resolutions include getting a new job, you'll want to consider companies where the employees themselves are happy overall.
Watch: These are the best and worst cities to look for a job in Canada. Story continues below.
The companies hail from a wide range of industries, including the retail, technology, health care, restaurant and finance sectors.
Four companies have made the list for the past four years— Starbucks, Apple, video game maker Ubisoft, and human resources software company Ceridian, according to Glassdoor.
SAP, which came in third, also made Glassdoor's Best Places to Work lists in the U.S. (large companies), Germany, U.K., and France.
Each company was ranked based on how well they performed in reviews throughout the year. Reviews are submitted by current and former employees.
The reviews are a combination of overall company rating, career opportunities, compensation and benefits, company culture and values, senior management, work/life balance, the company's six-month business outlook, and whether a reviewer would recommend working there to a friend.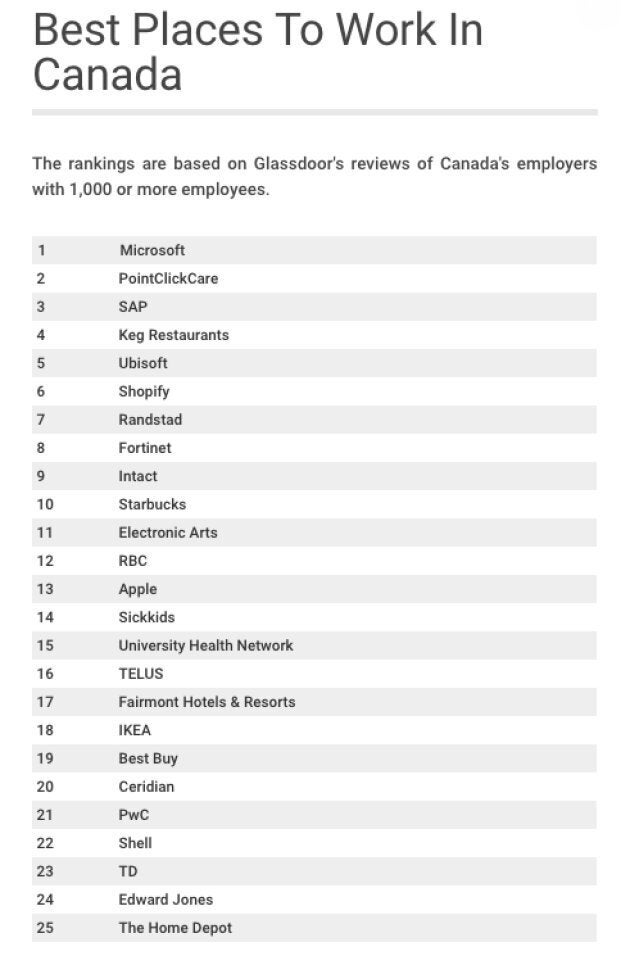 Popular in the Community