Gone are the days of uncomfortable metal cots and tattered rented towels. No more slipping gingerly into sketchy sheets - hostels are stepping up their game, appealing to the more sophisticated jet-setter. The posh hostel (or '¬poshtel') is here to stay. With the rise in demand for fancier digs, many hostels now provide high-end toiletries, afternoon wine tastings and sheets with an actual thread-count. Think non-conventional, boutique amenities at hostel prices. With both private and shared options, these hostels aren't just for the youthful backpacker; according to Hostelling International's 2014 Annual Report, 65.4% of their members are over 40, and international chain Generator Hostels notes the number of guests over 35 is on a meteoric rise.
Take the hostility out of hostel and book one of these poshtels in 2016.
The Independente Collective, Lisbon, Portugal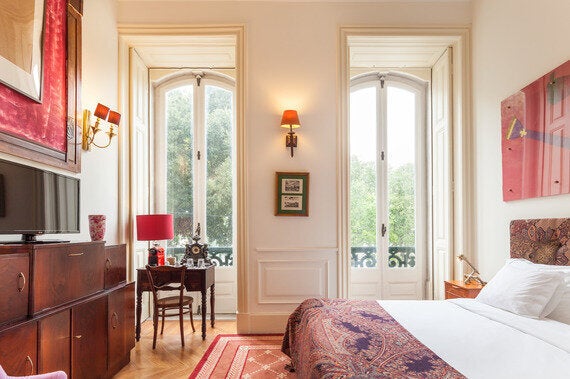 What once was built to be the Swiss ambassador's residence is now an adult-only hostel in Lisbon. The décor is fluid and modern with muted colours contributing to the relaxing atmosphere of this art-deco mansion. While this poshtel pointedly has no pool or spa, the free Portuguese-style breakfast, wine tastings and private balconies above a trendy restaurant scream luxe relaxation off the beaten tourist path.
Freehand Miami, Miami, United States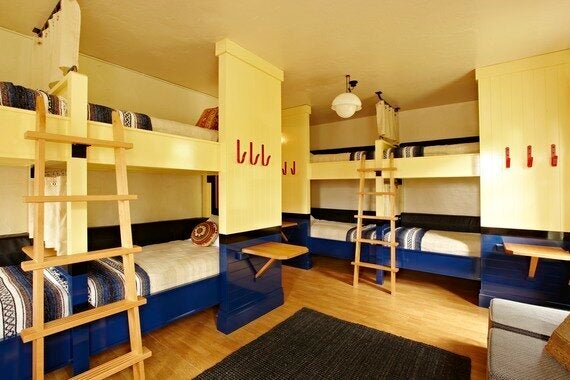 Soak up rays by the pool of this restored 1930s art-deco hotel, and sip on cocktails crafted in the James Beard nominated bar, a two block walk from the beach. This hostel offers both private and shared accommodations artfully decorated with bright colours, local original artwork, lush linens, and most importantly air-conditioning. Amenities like yoga classes, free Wi-Fi and complimentary breakfast are the norm for all guests, a third of which are over 30 years old.
Their Chicago sister opened in the fall of 2015 and is adorned with dark wood trim and chic private rooms.
Generator Paris, Paris, France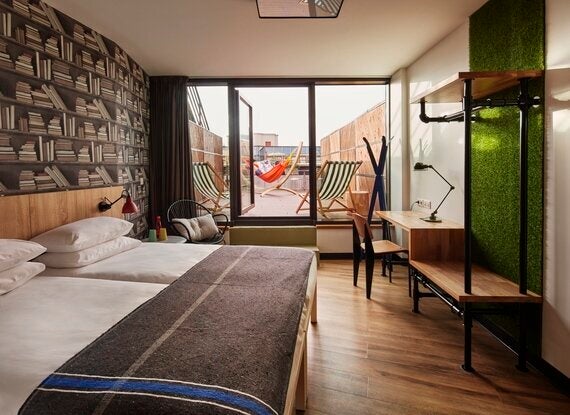 The views of Sacré-Cœur from the rooftop terrace of this 10th arrondissment poshtel rival any 5-star property in Paris. Private terrace rooms come with hammocks, free sparkling water in the mini-bar and toiletries for a hotel feel that compliments the hostel conveniences like 24-hour laundry and €5 breakfast.
If the city of lights isn't on your bucket list this year, this hip chain has fancy hostels in Barcelona, Copenhagen and half a dozen other destination European cities.
The Hat Madrid, Madrid, Spain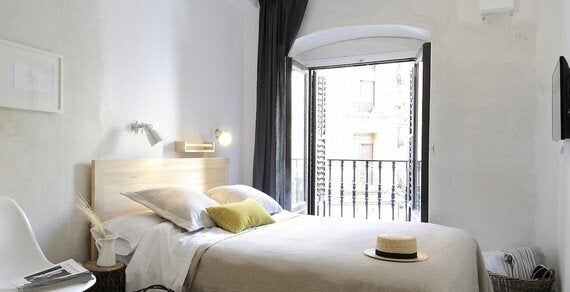 This design-centric poshtel is less than a 5-minute walk from the Plaza Mayor with modern functional design, light and airy private guestrooms and the Cave, which features local art exhibitions. The free breakfast buffet serves fresh fruit and hot coffee daily in typical hotel fashion, while the €9 airport shuttle caters to business travellers and backpackers alike.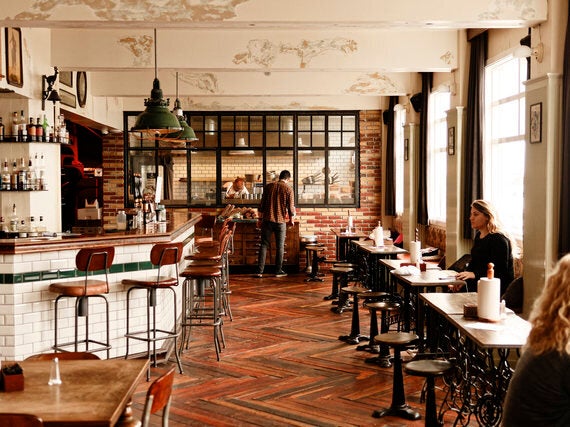 This quirky Reykjavik poshtel resides in an old biscuit factory with retro accents and a distinctly cool feel. Sip on coffee (or a local lager) in the lofty restaurant or heated outdoor patio, or hole up on a chilly night in rooms with fluffy duvets. Those needing a haircut don't have to stray far - there's a 3rd generation barber in the corner of the lobby in the vintage-inspired Raxtur.
Gallery Hostel, Porto, Portugal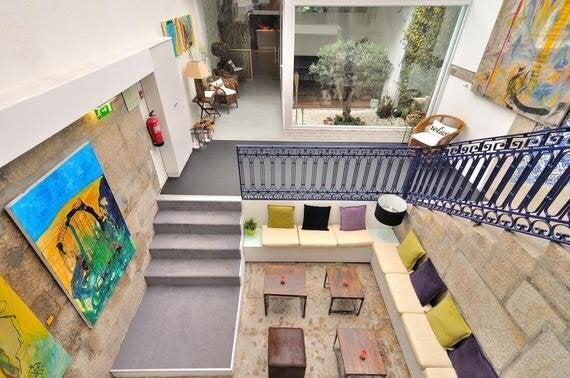 A self-described 'luxury hostel', the Gallery Hostel is housed in a 1906 refurbished home with an ever-changing art gallery. With the kindly staff giving free walking tours of the surrounding Miguel Bombarda neighbourhood, free breakfast and private rooms with garden views there's nothing hostile about this poshtel.
Slo Living Hostel, Lyon, France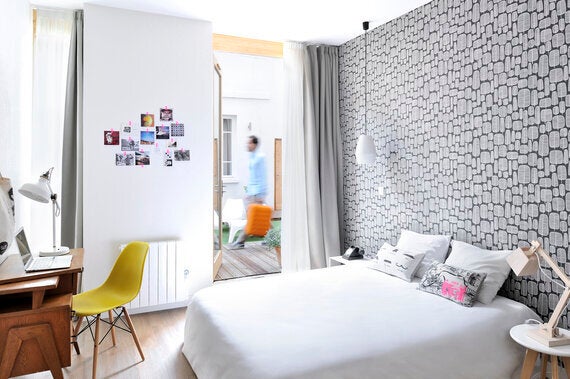 Sleeping bags are forbidden at this poshtel, housed in the centre of the gastronomic capital of France, with an all-you-can-eat breakfast buffet for €5 full of local breads, cheeses and meats. The design is minimal yet thoughtful, as sunshine spills into airy guestrooms through floor to ceiling French doors opening onto the shared terrace.
PLUS Berlin Hostel and Hotel, Berlin, Germany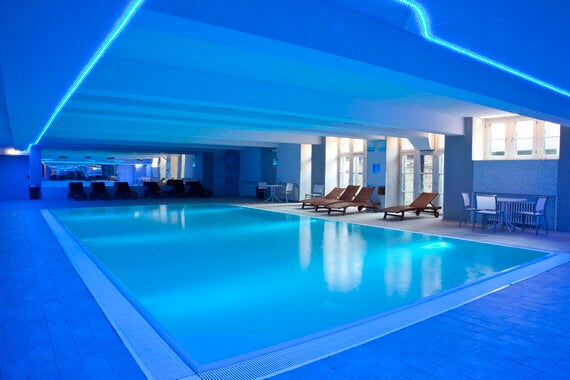 There are no shared bathrooms at this large central Berlin poshtel. Cool, minimalist design characterizes the guestrooms that come with fresh linens and free Wi-Fi. The moody indoor swimming pool and sauna will relax even the weariest of travellers, and a lush garden furnishes the large central courtyard in the middle of this Friedrichshain district retreat.
City Circus, Athens, Greece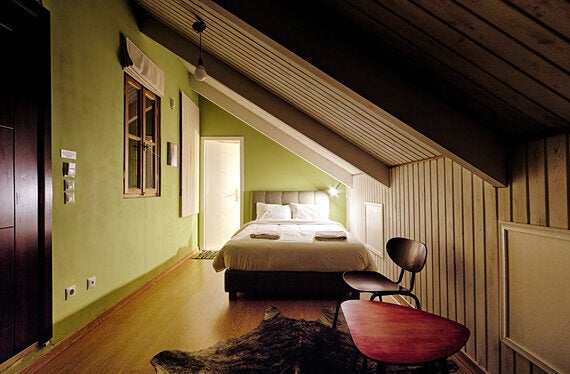 Mid-century furniture, contemporary murals and bright open spaces define this modern bohemian mansion, situated a 15-minute walk from the Acropolis. This poshtel garners all the expected amenities like free Wi-Fi and complimentary continental, as well as ergonomic mattresses, soundproofing and spectacular views from the rooftop terrace.
Bunk Beyoglu, Istanbul, Turkey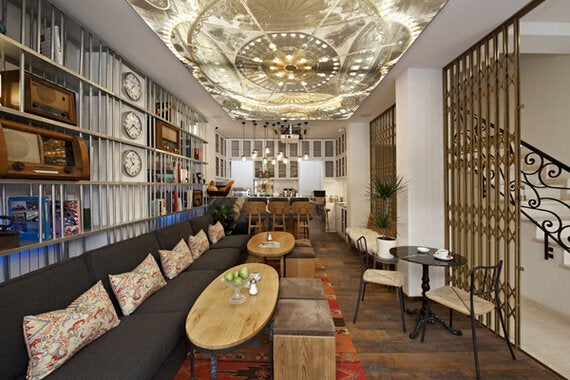 Situated in the modern Soho-like neighbourhood of Beyoglu, guests of this poshtel wake up to elaborately painted ceilings, marble bathrooms and free Turkish breakfast. The rooftop terrace has expansive city views, and amenities like hair straighteners and free Wi-Fi are steps away from the bustle of this chic area.
Gabby Peyton is a Travelzoo Deal Expert based in Toronto. Travelzoo has 250 deal experts from around the world who rigorously research, evaluate and test thousands of deals to find those with true value.