If you didn't get too emotionally attached to a simple joy in 2020, you're clearly built different from the rest of us. In a year that's given us so much grief, many of our everyday items and favourite forms of media became domestic godsends.
Here's the ultimate list of the best things that HuffPost Canada's editors appreciated in 2020:
All product choices are made independently by our editors. HuffPost Canada may receive a share from purchases made via links on this page.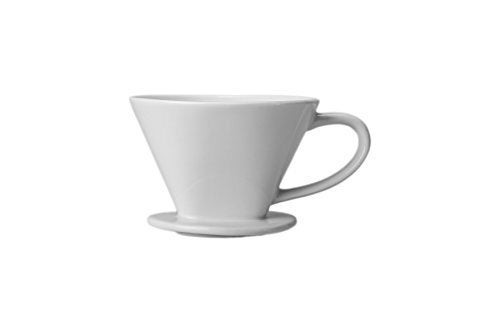 A coffee dripper = mini-vacay
I put a BIA Cordon Bleu pour over filter in my wife's stocking last Christmas. It only cost a few dollars at a well-known Hamilton, Ont. kitchen supply store, but the five-minute vacation from work, a wild toddler and a friggin' pandemic? Priceless. — Nicholas Mizera, Perspectives editor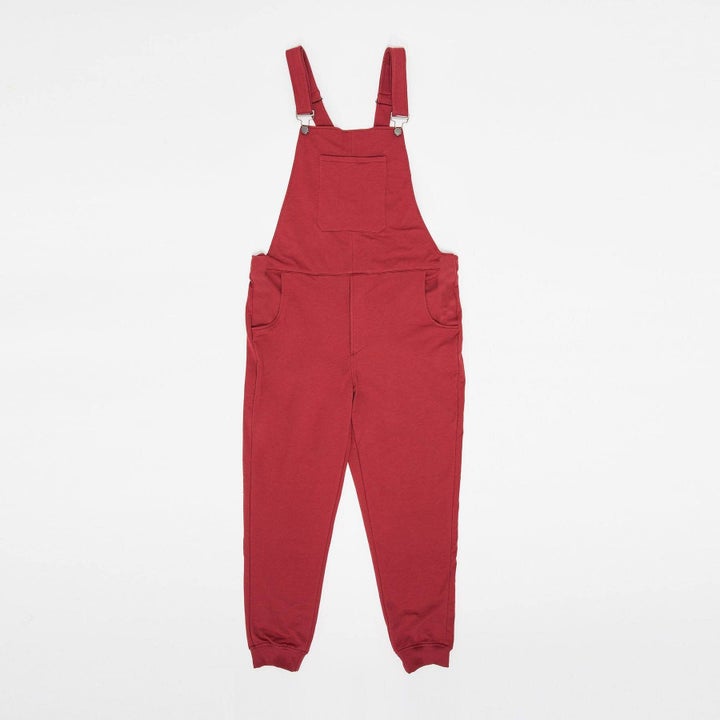 WFH fashion FTW
This year I discovered the perfect work-from-home outfit: sweatpant overalls. — Mel Woods, associate editor
A crackling fire pit
This fire pit will be what gets us through winter 2020. It is very easy to light a fire inside the drum, just using twigs, dry leaves, fir cones and, um, online shopping boxes ― and to keep it burning strong. There's a system of air holes that acts like bellows on the flames. It's my new favourite thing. — Valerie Howes, Parents editor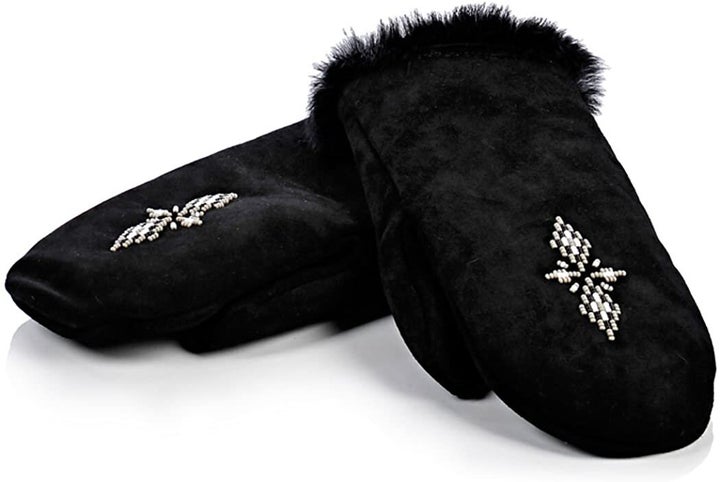 ... And other things that kept us cosy
Tech support from Superman
Henry Cavill popping up in my Instagram feed to show off his latest PC build is the kind of wholesome content my soul needed in 2020. — Tori Floyd, Yahoo Canada senior editor
Indie music goodness
Phoebe Bridgers's album "Punisher" was the sad, yearning, cathartic inside-kid music we all needed this year. — Mel Woods, associate editor
The hardest-working thermal bottle
From Tiger, the makers of premium rice cookers, is a thermal bottle that I use every single day. The tea I make in it at 8 A.M. is hot all day. Every week, I burn my tongue at least once because I forget how effective it is. — Zi-Ann Lum, politics reporter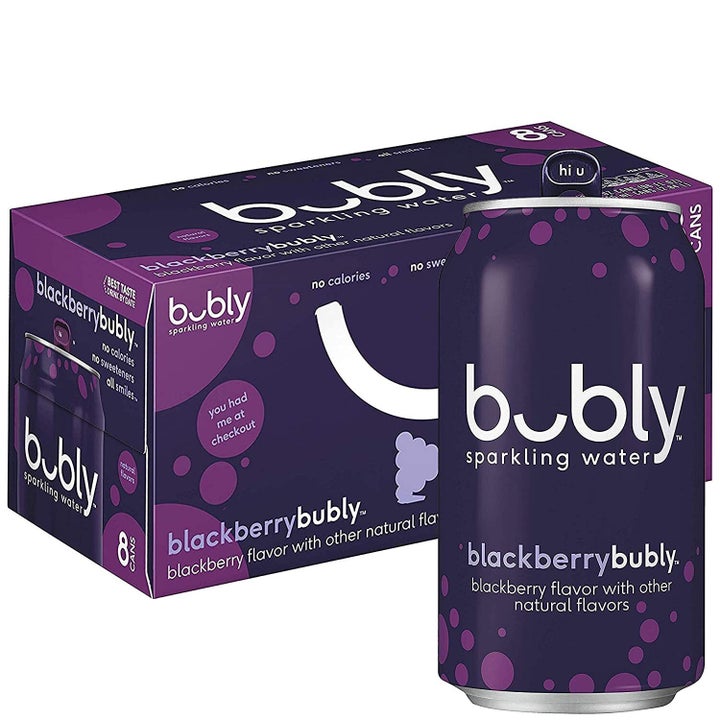 Refreshing bubbles
My roommates and I went through a case of flavoured bubble water a day in the early pandemic — Bubly, La Croix, No Name brand, you name it! — Mel Woods, associate editor
Dying in my favourite video game
"Animal Crossing: New Horizons" was my only source of serotonin in March, but I quickly fell off the laidback gaming bandwagon. That is, until I bought "Hades" by Supergiant Games, after seeing it sweep Game of the Year lists. Its gameplay is action-packed, but what I love the most is its replay value. Dying in fights sucks, but you get rewarded with storylines featuring a lovable cast and an impressive amount of voice acting. — Al Donato, associate editor
An epic season two from "The Mandalorian"
This show gave me something to look forward to on Fridays during the second lockdown in Toronto. — Brian Vinh Trinh, Verizon Canada senior video editor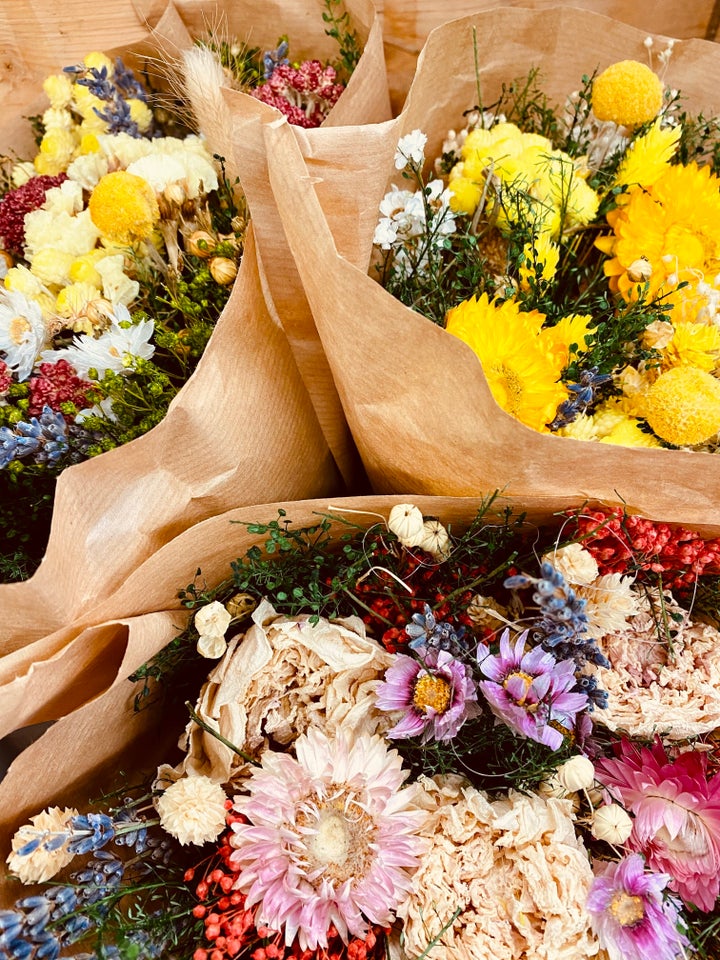 Flower power
Budding flowers feel exciting. Blooming flowers feel fresh. Dried flowers feel everlasting — which is exactly how I'd describe 2020. Less colourful and fragrant than their former selves, they are, at their very worst, associated with dusty homes. But dry flowers, and their innate sculptural quality, are bewitching. My bouquet — from Queens Fruit Market & Plants — is stylishly arranged by the shop owner herself.
From a practical standpoint, as we endure the next few months of winter, dried flowers are a low-maintenance choice; no water necessary. Pretty fitting given the lack of effort I want to put in anything these days. — Alisha Sawhney, associate editor
An anime site's extensive catalogue
My Crunchyroll subscription gives my brother and me endless content to talk about when we see each other. — Brian Vinh Trinh, Verizon Canada senior video editor
Saying goodbye to a heart-warming cartoon
The final season of "She-Ra And The Princesses Of Power" was ostensibly for children, but made me cry real gay tears and brought my friend group together in fandom, even if it was virtually. — Mel Woods, associate editor
Foam-rolling with it
If you're reading this, your back probably hurts. I used to make frequent physiotherapy visits for chronic pain and occasional sports injuries, but this year have managed the old aches solo — well, apart from my one massage clinic visit, which for the therapist must have felt like wrangling a subway rat. I picked up a foam roller from Canadian Tire and so far, it's worked wonders for my sore back and tense shoulders. — Al Donato, associate editor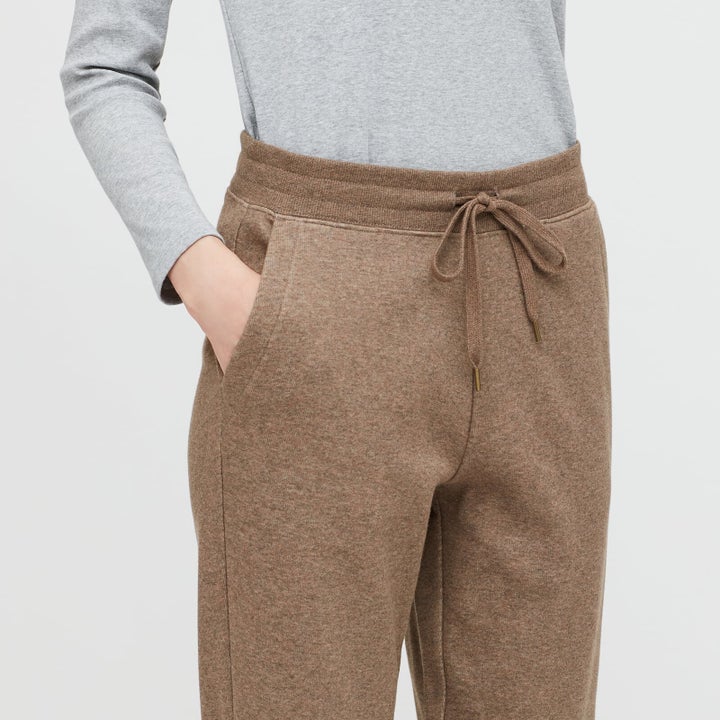 'Fur'-lined hoodie and sweatpants
In a year when we dispensed with bras and zippered pants with reckless abandon, I cannot recommend Uniqlo's pile-lined hoodie and sweatpants highly enough. Put them on and they feel like the warm hug you can't get from your loved ones right now. Just trust me.
— Lisa Yeung, managing editor, LIFE, Perspectives
Popular in the Community