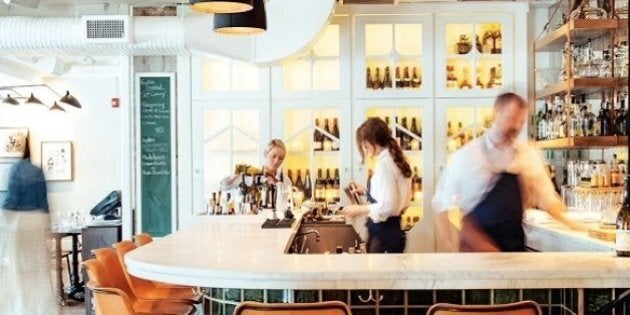 Air Canada enRoute magazine has announced its list of the 10 best restaurants in Canada for 2015, and it looks like all areas are represented.
The best of list, which was whittled down from a longlist of 32 created by a volunteer panel of food and hospitality industry leaders, once again shows the diversity of Canada's offerings. The reader's choice award was given to the restaurant with the most votes from the public.
On Nov. 1, Air Canada enRoute is also updating their app, Air Canada enRoute Eats, where users can find this year's and previous best-of lists, including recommended restaurants that didn't make the top 10.
From sturgeon mousse at Port City Royal in Saint John to salt-roasted beets and hickory-laced yogurt at Enoteca in Winnipeg, it's obvious there was an abundance of riches from which to choose, and food and wine writer Andrew Braithwaite, who visited all of the restaurants during a one-month marathon, admits that he was surprised to see both cities had produced Top 10 restaurants.
"It was the first time that Manitoba had placed a restaurant in our Top 10 in 14 years of publishing the list!" says Braithwaite. "It just goes to show that no matter the geography, if you assemble enough talented and passionate people, they have a chance to make something special."
And each region seems to be creating something special on their own. Though repeat dishes in one city might seem like a "new Canadian trend," Braithwaite says most major cities create their own trends that that don't always catch on across the country. "Even with the diffusion of culinary ideas at conferences and over Instagram, you still see little micro-trends popping up in cities."
So who's on top this year? Take a look at the slideshow below to find out.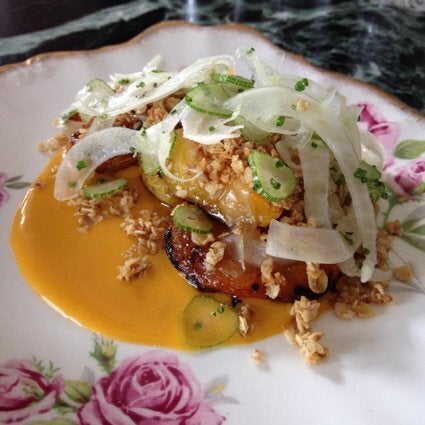 EnRoute's Best Canadian Restaurants 2015