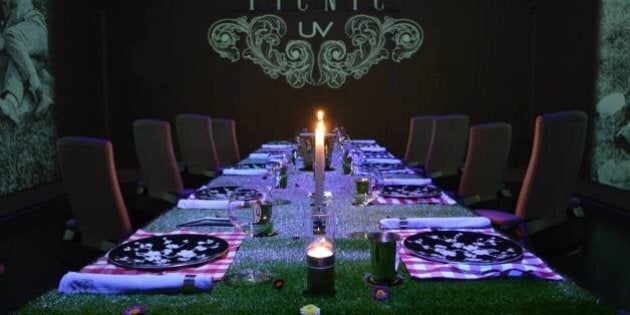 A Thai restaurant in Bangkok helmed by an Australian-born chef has been named the best restaurant in Asia for a "feisty" menu that elevates the punchy authentic flavours of Thai cuisine into a sophisticated, fine dining experience.
Nahm is located in the Metropolitan Hotel Como in Bangkok.
It's no small feat for Thompson — described as a "Thai cuisine scholar of the highest order" -- to be named the best in Asia.
Despite being a foreigner, his passion for Thai flavours led to his mastery of the cuisine and helped him open a wildly successful restaurant on native Thai soil.
Guests dining at Nahm may start their meal with smoked fish, peanut and tapioca dumplings, before proceeding to a 'jungle curry' of salted beef with wild ginger, green peppercorns, madan and Thai basil.
To cool down the spice and heat, the restaurant also proposes desserts like sugarcane dumplings simmered in coconut cream.
"Thompson's close attention to the Thai tenets of sour, sweet, salt and spice, as well as his penchant for smoked ingredients, makes Nahm a shining example of fine Thai cuisine and a restaurant worthy to sit on any galloping gastronomes' list of must-visit destinations," reads a glowing summary.
Meanwhile, China boasts the greatest number of restaurants with 16 addresses snagging a spot on the top 50 ranking, followed by Japan (10) and Singapore (8).
South Korea and Taiwan also made debuts this year, with Jungsik (20) and Le Mout (24) respectively. Le Mout chef Lanshu Chen was named this year's Best Female Chef in Asia.
Last year, Thompson protégé Duangporn Songvisava, better known as Bo, was named the awards' inaugural recipient of the Best Female Chef award, likewise for her fine dining Thai restaurant in Bangkok, Bo.Lan.
Rounding out the countries are India, represented by six entries, while Sri Lanka and Indonesia also landed spots on the list.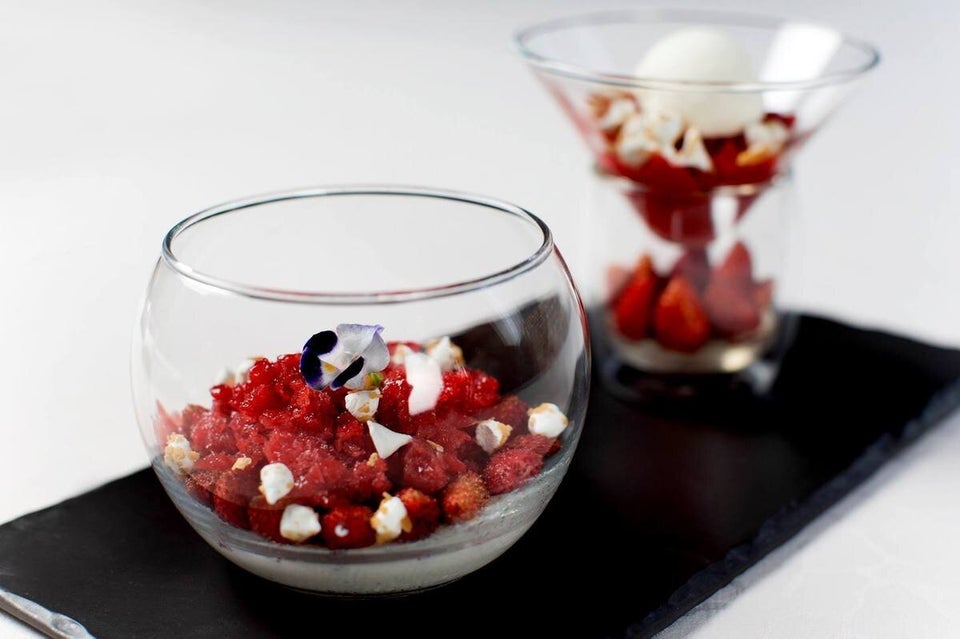 10 Best Restaurants In Asia
1. Nahm, Bangkok, S.Pellegrino Best Restaurant in Thailand
2. Narisawa, Tokyo, S.Pellegrino Best Restaurant in Japan
3. Gaggan, Bangkok, Thailand
4. Amber, Hong Kong, S.Pellegrino Best Restaurant in China
5. Nihonryori Ryugin, Tokyo, Japan
6. Restaurant Andre, S.Pellegrino Best Restaurant in Singapore and Chefs' Choice Award
8. Ultraviolet, Shanghai, China
9. Lung King Heen, Hong Kong, China
10. 8 1/2 Otto E Mezzo Bombana, Hong Kong, China