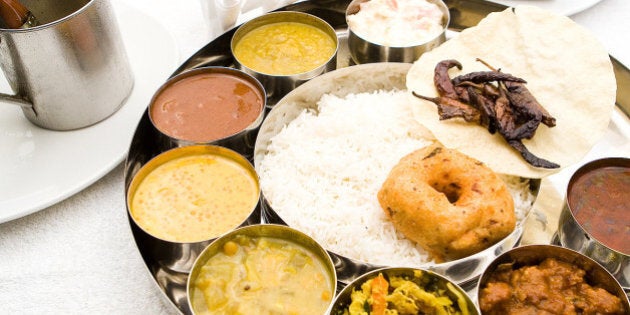 An east-end suburb of Toronto, Scarborough is home to some of the most diverse, authentic and inexpensive cuisines in the city. And while it may take the average downtowner a solid 35-minute public transit ride to get there, we're here to tell you it's completely worth it.
Allinson has been eating in Scarborough for as long as he could remember, and even though he was born and raised in downtown Toronto, he often makes tips to the east end in search of some of his favourite meals. From tasty Thai takeout to hole-in-the-wall Caribbean joints to family businesses that have been around for decades, he says Scarborough truly is worth the commute for your stomach.
And while it may not be known for its upscale restaurants or trendy dining experiences, Allinson says the price point alone is one of the biggest differences compared to restos downtown.
"It has the variety that Toronto doesn't have and half the price," he says.
Earlier this year, after going on a restaurant tour in Scarborough, U.S. economist Tyler Cowen said Scarborough was "the best ethnic food suburb I have seen in my life, ever, and by an order of magnitude" on his blog.
Allinson says he agrees, alluding to the fact that Toronto continues to be one of the most diverse cities in the world.
So if you're already an east-end foodie or were waiting for a good excuse to go out there to eat, you'll be happy to know Scarborough has a ton of restaurant choices. Working with Allinson's top choices and ours, we've come up with 30 of the best places to eat, from Victoria Park to north to Steeles Ave E. to Rouge Park.
And since we couldn't fit all of the suburb's hot spots into one convenient list, honourable mentions go out to Ho Ho BBQ takeout at Midland Ave. for roast pork and the presentation and menu options at 0109 Dessert & Chocolate, which specializes in homemade sweets and gelato fondue.
Check out 30 of our and Allinson's favourite picks below. Let us know, where do you love to eat in Scarborough?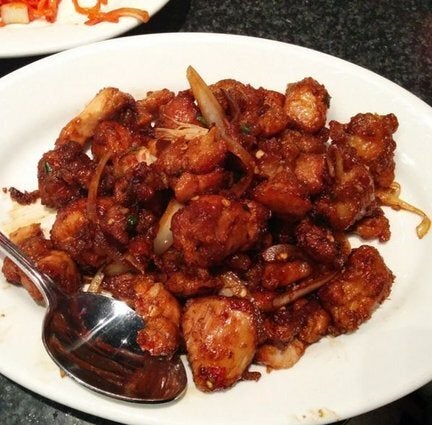 The Best Restaurants In Scarbrough
Popular in the Community