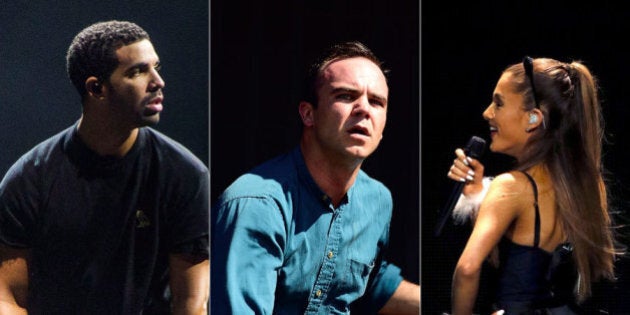 2014 was a pretty unpredictable year for music.
A pair of 2013 soundtrack songs ("Let it Go" and "Happy") dominated the early 2014 charts thanks to new inclusion of streaming into Billboards Hot 100 calculations, a host of newcomers ranging from Keisza and Meghan Trainor to Charli XCX and ILOVEMAKKONNEN made waves, Death From Above 1979 and Lil Jon made huge comebacks, Run the Jewels brought righteous anger back to rap and Drake pulled off one of the year's biggest songs without even releasing an album.
We've ranked the top 25 best songs of 2014 and included another 75 fantastic tracks as well.